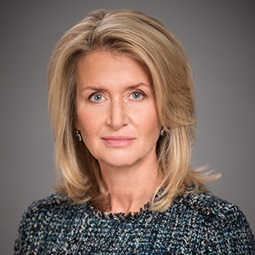 Anna Frankowska retired from the partnership in 2019. A U.S.-qualified attorney, she was a partner in Weil's Corporate Department and former head of the Warsaw office's Capital Markets practice.
After graduating magna cum laude from St. Louis University in 1987, she received her Juris Doctor degree from the University of Illinois College of Law at Champaign-Urbana. After graduation she worked in a leading law firm in Chicago. Since returning to Warsaw in 1994, Ms. Frankowska has advised international investors on capital markets transactions and major privatisations. She joined Weil in 1996.
Ms. Frankowska represented both underwriters and issuers in connection with numerous public offerings of Polish companies, many of which involved concurrent offerings to Polish and international investors.
For many years Ms. Frankowska has been recognised by international legal rankings such as Chambers & Partners, The Legal 500, IFLR1000, PLC Which Lawyer? and Expert Guides, as well as local legal rankings of a leading Polish daily, Rzeczpospolita, and the Polish edition of Forbes, as one of the leading lawyers in Poland for equity and debt capital markets, M&A, corporate law, as well as banking and finance.
Chambers & Partners ranked Ms. Frankowska for more than a decade as one of Poland's finest specialists for equity and debt capital markets and M&A transactions. She was voted by her peers Poland's Best Lawyer for capital markets in the last four editions of the legal ranking prepared by Rzeczpospolita. Also, she was repeatedly voted one of Poland's Best Lawyers in the same ranking since 2007. In 2018, she was awarded the honorary title of "Prawnik trzydziestolecia" ("Lawyer of the Past 30 Years") by a jury organised under the auspices of the Polish Association of Legal Professionals and the Polish daily Rzeczpospolita as one of the top experts who has played a key role in the development of the legal profession and who has made a significant contribution to the transformation of the economic system in Poland since 1989.
She is a member of the Advisory Board of the Strategic Litigation Program of the Helsinki Foundation for Human Rights.