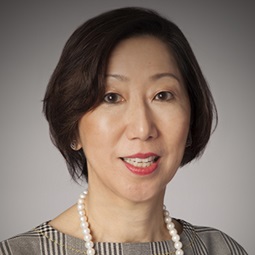 Akiko Mikumo is a retired partner. She served as head of Weil's Hong Kong office, Managing Partner for Asia and a member of the firm's Management Committee. She has over 30 years of experience advising on mergers and acquisitions matters in New York, London and Asia.
Akiko's diverse M&A and securities law practice included representing strategic and financial sellers and buyers of public and private companies, strategic joint venture partners and other minority investors and financial advisors in cross-border M&A and private equity transactions. She regularly advised on takeovers, mergers, proxy fights, spinoffs and strategic alliances.
Akiko has been recognized as a leader in her field by numerous legal directories. She has been recognized as a leading M&A and private equity practitioner by Chambers and Partners, and a leading M&A practitioner by IFLR1000 and The Legal 500 Asia Pacific. She was also named as one of the top lawyers in the ALB Hot 100 compiled by Asian Legal Business magazine, and was recognized in Expert Guides' "Women in Business Law" for M&A. In addition, Akiko was named "Dealmaker of the Year" by The American Lawyer in 2004.
She was a regular participant on the "Mergers & Acquisitions Update" panel at PLI's Annual Institute on Corporate & Securities Law in Hong Kong. She was also regularly quoted by publications such as PE Asia and American Lawyer Media.