Diversity & Inclusion
A commitment to diversity and inclusion has been at the core of our firm since Frank Weil, Sylvan Gotshal, and Horace Manges found many doors closed to them because of their religious beliefs. They founded Weil, Gotshal & Manges LLP to open those doors. For over 30 years, Weil has been a leader in investing in formal initiatives to cultivate an inclusive culture where all feel comfortable and encouraged to excel.
Inclusion is in our DNA
We believe the results of our inclusion efforts tell a remarkable story. Today, 16 Firm leaders are LGBT+, people of color, or women serving as heads of practice groups, Firmwide committee chairs, or Management Committee members. The General Counsel and three Management Committee members (19 percent) are women. Three of the Firm's practice group leaders and two office heads are attorneys of color. Of the U.S. partners promoted since 2007, 37 percent are women.
19%
of the Management Committee are women
16
Firm leaders are LGBT+, racial/ethnic minorities, and/or women
52
languages are spoken by Weil employees worldwide
75
Upstander@Weil Award recipients
Upstander@Weil
Building off a longstanding commitment to engage people of all backgrounds in our diversity efforts, the Firm launched an innovative new initiative in 2015 to inspire all attorneys and staff to stand up for inclusion in the workplace, community and at home. This campaign expands the powerful "ally" concept within the LGBT+ community to a broader spectrum of groups, including people of color, women, veterans, etc.
The initiative was kicked off during Diversity Month 2015 with a firmwide event featuring a video of Upstanders@Weil across levels and offices, inspiring remarks from Executive Partner Barry Wolf, and a panel sharing how they actively support diversity. A diversity training workshop, action guide, and extensive online resources were developed to raise awareness and showcase concrete behaviors on how to be an Upstander@Weil. To date, 75 individuals at the Firm across levels and offices have been granted the award. Since 2015, The American Lawyer, the Institute for Inclusion in the Legal Profession, and the Metropolitan Corporate Counsel and Minority Corporate Counsel Association have highlighted Weil's Upstander initiative in articles about diversity and inclusion developments at top-tier law firms.
Affinity Groups
Weil was among the first law firms to establish Professional Development Affinity Groups which:
Foster internal networking and mentoring relationships among members
Showcase successful role models
Cultivate relationships with clients
Provide two-way communication with Firm leadership
Host educational programs open to all Weil employees
Weil's five affinity groups include:
Weil holds biennial individual conferences for its AsianAttorneys@Weil, Black Attorney Affinity Group, Latinos@Weil, and WEGALA (LGBT+) affinity groups. The conferences are designed to bring together members from across the Firm's offices for professional development, internal networking and mentoring, client development and pipeline efforts. In January 2017, Weil hosted a Multiculutral Attorney Conference, bringing together Asian, Black and Latino attorneys from across the US and London offices for professional development, client networking, and strategic planning. In 2018, the Black Attorney Affinity Group and WEGALA will hold individual conferences. To date, the Firm has hosted 13 affinity group conferences.
Women
Women@Weil, the Firm's women's affinity group, embraces the talents and energies of women attorneys across Weil, focusing on mentoring, networking, recruiting, retention, advancement, pro bono and community engagement initiatives, business development and outreach.
By the numbers: Women represent 41% of U.S. attorneys and 40% of all U.S. attorneys globally. Of the U.S. partners promoted since 2007, 37% are women.
TO

W

ER (Taskforce on Women's Engagement & Retention): A committee of male and female partners from across the Firm focused on the advancement and development of women attorneys globally. TOWER members represent all four firm developments and 10 offices; 42% of members are men.
Global Leadership: Since many of the challenges facing women in the workplace transcend borders, Women@Weil maintains a global outlook. There is a global Women@Weil Leadership Board that oversees Firmwide efforts, with office leaders spearheading local efforts.
Mentoring: Women@Weil New York and London launched mentoring circles which include one female partner, one male partner, and five-to-six male and female associates to discuss business and professional development topics. To foster the development of informal mentoring across offices, Women@Weil supports "Mentors Across Borders" to facilitate relationships between women attorneys when they are traveling to other offices.
Global Business Development Workshops: To address the specific opportunities and challenges women may experience in cultivating client relationships, Women@Weil has developed multiple business development programs including a three-part series delivered Firmwide for associates and a two-part series delivered Firmwide for partners and counsel.
Career Development: The New York office hosts biennial half-day conferences off-site which include leadership workshops, small group discussions, and networking for its women attorneys. The Firm's European offices hold workshops showcasing women partner panelists on topics critical to their careers, such as networking and leadership.
Diversity Education and Training
Weil has consistently been at the forefront of law firm diversity training programs for over two decades. The most recent evolution of our efforts began in 2011 with a two-hour annual diversity education requirement for all US attorneys and staff. Each year, a new program is developed customized specifically for Weil to provide concrete skills for achieving inclusion. Program topics have included unconscious bias, mentoring and delivering feedback across difference, working with different generations, religious diversity, and managing cross-cultural relationships. Weil's mandatory diversity training in 2017, "Talking Boldly About Race: Being an Upstander in a Time of Cultural Unrest" is an interactive workshop facilitated by Vernā Myers.
In Continental Europe, following a comprehensive culture assessment, we conducted customized mandatory training workshops for all attorneys and staff.
Global Reach
Given our global footprint, we must be able to communicate effectively across cultures. At Weil, our offices span three continents and seven countries. Our people speak 52 languages. In our U.S. offices, our lawyers and staff hail from 40 countries around the globe. Nearly one in five was born outside of the United States and over one-quarter has at least one parent born abroad. This cultural diversity is our strength as we serve clients who touch nearly every corner of the globe.
Biennial Diversity Month
Our approach is to hold inclusion as a firmwide value and empower each office to address the most important diversity issues that are relevant to their geographic location. In the past, the Firm dedicated a week biennially to recognize timely and cutting-edge issues in our offices across the globe. In 2015, Diversity Week evolved into Diversity Month for the month of November, boasting even more firmwide events and opportunities. Diversity Month 2017 explored the Firm's historic commitment to inclusion and delved into the topic of Diversity of Thought. Diversity Month 2017 events included:
Diversity Month Kick-Off Lunch featuring Barry Wolf & Ira Millstein
Presentation from Professor Jonathan Haidt of NYU Stern School of Business on Ideological and Political Diversity
Diversity of Thought Workshop by Mind Gym on broadening the definition of diversity and the brain science behind exclusion
Conversation on Leadership, Mentorship and Diversity of Thought in Higher Education with Michael Sorrell, President of Paul Quinn College
Diversity recruiting event and cocktail reception featuring Marc Morial, President and CEO of the National Urban League
Community Service, Cornhole & Cocktails event benefitting students served by NYC nonprofit, Read Ahead, and Operation Gratitude
An interactive conversation on talking to children about current events and cultural unrest led by Peter Nelson, Director of the New York office of Facing History and Ourselves, and Dr. Gail Saltz
Community@Weil
Weil's industry leading community engagement initiatives include our Volunteer Time Off, Weil Gives and Weil Pay It Forward programs. Weil is one of the first law firms in the legal industry to implement a comprehensive community engagement program, including employee giving and volunteer opportunities for all U.S. and U.K. attorneys and administrative staff, taking place during and outside of work hours.
Filling the Talent Pipeline
Diversity Fellowship Program: Weil offers scholarship awards to first- and second-year law students to promote greater diversity in law school classes. The winning recipients receive a $10,000 scholarship, contingent upon accepting an offer to join Weil's summer program. Weil has granted 37 Diversity Fellowships since 2011. Learn more about the winners of the Second-Year Law Student Diversity Fellowship and the winners of the First-Year Law Student Diversity Fellowships. For additional information about the Diversity Fellowship Program, click here.
Mentoring: Weil also performs outreach to urban schools and nonprofit programs to introduce the legal profession to racial/ethnic minority students. The Firm hosts regular, year-round college and career readiness programs for middle school students from Middle School 224 in the South Bronx through PENCIL, a nonprofit organization that inspires innovation in NYC's public schools through private-public partnerships, and high school students at the Murray Hill Academy through the Big Brothers Big Sisters of New York City Workplace Mentoring Program.
Internships: The Firm provides funding for and/or summer internship opportunities for programs such as Sponsors for Educational Opportunity, the New York City Bar Fellowship, and the Judicial Intern Opportunity Program in Dallas and New York.
Charitable Giving: Weil sponsors over two dozen non-profit organizations from diversity-oriented bar associations to law related nonprofit organizations and conferences.
Our Finest Hours
Weil's award-winning pro bono program provides legal services to diversity-related causes around the world. Recent examples include challenging a Mexican-American studies ban in Tucson, AZ, counseling a New York city-based organization that serves at-risk women and providing advice and legal services to LGBT+ immigrants seeking refuge.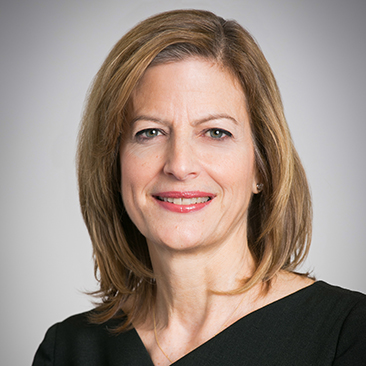 Partner and Diversity Committee Co-Chair
New York
---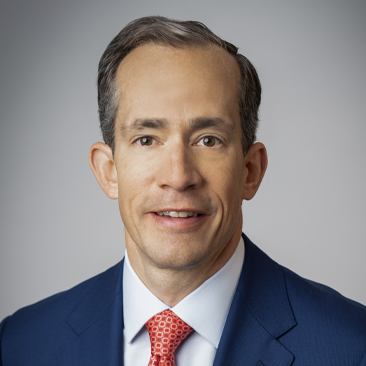 Partner and Diversity Committee Co-Chair
New York
---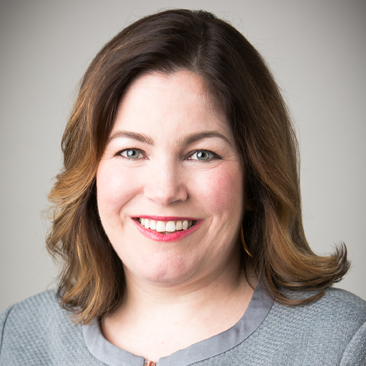 Director, Global Diversity & Social Responsibility
New York