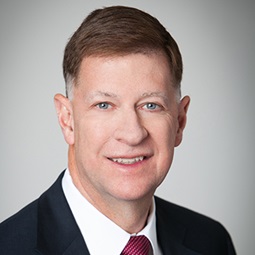 Michael Bond retired from the partnership in 2022. He was Co-Head of Weil's Real Estate practice and was a member of the Firm's Management Committee. Michael's clients included investment banks, money center banks, insurance companies, private equity funds, developers, special servicers and other financial institutions.
Michael's practice encompassed a wide range of transactional matters of all types, including mortgage-backed securitizations, commercial lending transactions, company and asset portfolio acquisitions (development, financing and leasing of large commercial real estate projects) and REIT transactions (acquisitions, going-private transactions and IPOs).
Another substantial area of Michael's practice was devoted to representing capital sources and various providers of products or services in forming joint ventures and strategic alliances to pursue new businesses.
Michael also worked extensively in restructurings, bankruptcy and in the acquisition, restructuring and disposition of distressed debt and the underlying assets.
Michael joined the Dallas office of Weil in 1987 and moved to Washington, D.C. in 1991. Prior to joining the Firm, he was a partner in Greenway Equity Corporation, a Dallas real estate investment and development firm. In addition to serving as general counsel for Greenway Equity Corporation, Michael also oversaw a number of acquisition and development projects. Previously, he was with the firm of Jackson & Walker in Dallas, Texas.
Michael has been ranked Band 1 in Chambers USA, where clients noted that he "is a legend in the real estate world" and "aside from his technical legal skill, which is exceptional, one of his greatest attributes as a counsel is his ability to drown out the noise and focus on those legal and business issues which are at the heart of the transaction." He was described as a "brilliant lawyer," with a "strategic view," emphasizing that "he is good at helping you get deals done and getting matters moving when stuck at an impasse." Michael was also recommended for Real Estate and REITs by Legal 500 US and was consistently recognized as a leading real estate lawyer for Best Lawyers in America and Super Lawyers. He was also named a 2013 Real Estate "MVP" by Law360, where he was noted being "on the cutting edge of real estate investment trusts, mergers and acquisitions."