Biography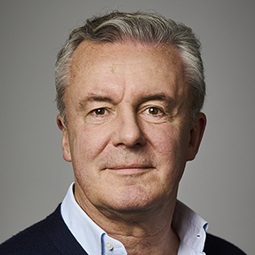 Tobias Geerling is a partner in the firm's Tax, Executive Compensation & Benefits Department whose tax practice includes advising on international corporate partnership real estate, insolvency and exempt organization tax issues. He is based in Munich, and has extensive experience handling tax-efficient structuring of M&A transactions, corporate re-organizations, fund structuring and tax-driven derivatives.
Tobias has lectured and published primarily on tax matters, including special tax issues for partnerships and the re-organization of corporate conglomerates.
Tobias started his career with one of the big four accounting firms and has since then worked in Berlin, Duesseldorf, New York and Frankfurt.
Awards and Recognition, Firm News & Announcements
Tobias Geerling named among The Best Lawyers in Germany for his work in Corporate Law, Mergers and Acquisitions Law and Tax Law

Award Brief — Handelsblatt in cooperation with Best Lawyers 2019

Tobias Geerling named "Leading" Lawyer for Tax in Germany

Award Brief — Chambers Europe

Tobias Geerling named a "Highly Recommended" Lawyer for Banking & Finance

Award Brief — Legal Experts Europe Middle East Africa 2013

Tobias Geerling named a Best Lawyer for Tax Law

Award Brief — Handelsblatt in cooperation with Best Lawyers 2013
Firm News & Announcements