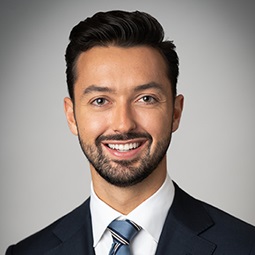 Tanner Stanley is an associate in Weil's Securities Litigation practice, where he focuses on defending securities class actions and M&A litigation in state and federal courts, as well as handling internal and regulatory investigations.
Some of Tanner's recent experience includes working on Weil teams representing:
Churchill Capital Corp. IV in federal and state court stockholder litigations arising out of its de-SPAC merger with Lucid Motors.
AMC Entertainment in earnings miss securities class actions and related shareholder derivative litigation in the Southern District of New York.
NPC International, Inc. and its affiliated debtors, in their chapter 11 cases involving over $900 million of funded debt. NPC is America's largest franchisee company with over 1,600 restaurants across two iconic brands–Pizza Hut and Wendy's and more than 35,000 employees.
a global investment bank in connection with a variety of state and federal regulatory inquiries.
Tanner also has a committed pro bono practice. Of late, he has been working with the Lawyers' Committee for Civil Rights Under Law in connection with its Election Protection program and voter hotline service.
Tanner currently serves on the Junior Board of New Alternatives for Children, a charitable organization that provides healthcare and social services for medically complex children and their families in the New York City area.
Tanner received his J.D. from Osgoode Hall Law School, where he received a number of honors, including the Gold Medal for the Class of 2018. While in law school, he also served as Executive Editor of the Osgoode Hall Law Journal. He received his B.A. from McGill University.
Following law school, Tanner served as a judicial law clerk for judges of the Court of Appeal for Ontario.