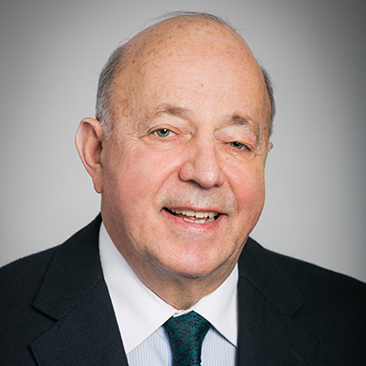 Stuart M. Rosen specializes in regulatory and commercial matters, and in the areas of international trade, customs, and financial services. He has extensive international experience, and has been actively involved in all types of trade proceedings, including anti-dumping, countervailing duty, escape clause, and other proceedings; customs valuation, classification, and penalty/enforcement matters; as well as commercial transactions and other regulatory matters involving international trade, retailing and distribution, insurance, credit, and finance. He was ranked for WTO/International Trade by Chambers Global – The World's Leading Lawyers for Business 2006-2010 as well as cited for his trade and customs expertise in the 2006–2009 editions of Who's Who of Trade and Customs Lawyers. Mr. Rosen was recognized in Chambers USA – America's Leading Lawyers for Business 2005-2010 as a leader in the field of WTO International Trade.
Mr. Rosen co-chaired the New York State Bar Association Customs and International Trade Committee, and was a member of the Customs and International Trade Bar Association's Customs and Tariffs Committee, and the American Bar Association Section on International Law and Practice. He was also a member of the American Association of Exporters and Importers Committees on Trade Policy, Customs Policy and Procedures, and Drawback and Duty Deferral.
Mr. Rosen received his J.D., cum laude, from Harvard Law School in 1965, and is a 1962 graduate, magna cum laude, member of Phi Beta Kappa, and Emeritus Trustee of Dickinson College. Mr. Rosen has also attended the Institut de Touraine, Tours, France, and received a Certificat d'Etudes Françaises from the Sorbonne.
Mr. Rosen retired from the partnership in 2010. He was a partner in the New York office and was a member of the International Arbitration and Trade group.