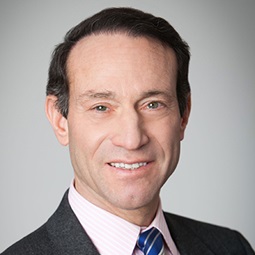 Steven Alan Reiss retired from the partnership in 2019. He was nationally recognized for complex civil, criminal and international matters, especially those with multi-jurisdictional or parallel civil and criminal components. In recent years, he represented companies in many of the major international antitrust investigations and litigations, including those involving the airlines, auction houses, auto parts, freight forwarders, helicopter services, vitamins, lysine, carbon fiber, EPDM rubber, orthopedic implants, graphite electrodes, MSG, military insignia and milk industries.
He also had extensive experience in representing companies and individuals in a variety of other high-stakes/high-profile matters – including major constitutional litigation – at trial and on appeal; and he headed the Firm's Appellate practice.
Steven was named a "recommended" lawyer by Legal 500 in four categories: Antitrust: Cartels, Antitrust: Civil Litigation and Class Actions, Appellate: Supreme Court, and Corporate Investigations and White-Collar Criminal Defense. He was also recognized by The Best Lawyers in America, Benchmark Litigation, Who's Who Legal, and Chambers USA.
Prior to joining Weil in 1989, Steven was a tenured professor of law at New York University Law School, where he taught criminal law, constitutional law, evidence and trial advocacy. He is currently a Lecturer in Law at Columbia Law School teaching an advanced seminar on "U.S. Civil and Criminal Enforcement of International Cartels." He has published numerous books and articles and co-authored Modern Federal Jury Instructions, a standard reference work on jury instructions and practice in the federal courts. He was the editor-in-chief and then contributing editor of the White Collar Crime Reporter and the Reporter for Second Circuit Judicial Conference Committee on Juries. He regularly writes on a variety of legal issues.
Steven serves as General Counsel to the Brennan Center, a premier public policy interest law firm that specializes in a spectrum of constitutional issues and public policy litigation. He has been widely recognized for his pro bono work: He was named the American Bar Association's 2020 John H. Pickering Achievement Award winner for dedication to pro bono service and furtherance of access to justice for all, and was the recipient of the Law and Society Award, the highest award given by New York Lawyers for the Public Interest.
Steven served as a law clerk to Justice William J. Brennan, Jr. of the United States Supreme Court and to Judge John Minor Wisdom of the United States Court of Appeals for the Fifth Circuit. He is a graduate of Stanford Law School, where he was articles editor of the Law Review, and Vassar College, where he has served as a trustee.