Biography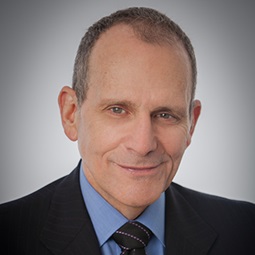 Steve Newborn serves as Chair of Weil's global Antitrust/Competition practice
. Previously, he was the Director of Litigation at the U.S. Federal Trade Commission's Bureau of Competition where he was in charge of its Merger Enforcement Program until his departure in 1994.
In private practice, Mr. Newborn continues to shepherd mergers and acquisitions through the agencies as well as conduct major litigations. He has obtained approvals for hundreds of transactions, many of which had run into regulatory blocks before he was retained. Steve is now one of seven antitrust attorneys in the United States named to the Legal 500 Hall of Fame for Merger Control. Chambers USA notes that, "he is particularly looked to for his abilities to rescue transactions facing significant regulatory obstacles and agency opposition." "He's one-of-a-kind in antitrust: a go-to attorney for situations when a transaction is in jeopardy . . . his knowledge, creativity and communication skills are unparalleled." "He's extremely committed, thorough and strategic . . . an outstanding intellect who gets results and inspires confidence". Newborn is one of only four antitrust lawyers to achieve a Chambers' Band 1 ranking for Washington, DC, Nationwide and Global. The publication's sources refer to him as "an antitrust titan . . . his advice is always comprehensive but also practical and actionable". "He has a wealth of knowledge. He's a very good communicator, is responsive, and has good judgment." "He's known in the US as one of the top antitrust lawyers in the country, particularly on the merger side." He is also consistently recognized as a "Thought Leader" for Competition by Who's Who Legal 2018 – 2021, and was named antitrust litigator of the year in 2019 by LMG Life Sciences. In 2017, Lawdragon described Newborn as a "legendary antitrust star [who] has an unparalleled record of gaining antitrust approval for the largest companies in the world."
Other accolades for Mr. Newborn include being named the "best antitrust lawyer of his generation" and "in a class of his own" (Chambers), one of the "Top 30 Experts in Competition and Antitrust Law" (Best of the Best USA and Global Expert Guides), "someone you turn to in a life or death merger transaction" (Legal 500), a Competition MVP by Law360, and a 2017 "Litigation Star" for Antitrust in the U.S. by Benchmark Litigation. Other publications that acknowledge his premier standing include Best Lawyers in America and Super Lawyers. Lawdragon named Newborn one of the 500 best attorneys (of any discipline) in the nation and one of only three antitrust lawyers in the country recognized as the nation's finest dealmakers. He was also named to Lawdragon's "Leading Litigators in America" guide which honors "all-star litigators" from across the U.S. Lawdragon notes he "continues to be a top choice among antitrust lawyers for Fortune 100 companies in their most important mergers, having gained antitrust approvals for the largest deals in the history of J&J, Kinder Morgan, Sherwin-Williams and Walgreens." In 2015, The National Law Journal recognized Mr. Newborn as an Antitrust "Trailblazer", an honor awarded for "the extraordinary accomplishments of innovative thinkers" who have "moved the needle" in antitrust law. He has also been named among a select group of antitrust "Client Service All-Stars" by BTI Consulting Group for multiple years.
The antitrust cases he has tried include the first successful Section 7(A)G(2) proceeding under the Hart-Scott-Rodino Act and the first successful interpretation of the Bankruptcy Act as not limiting the Hart-Scott-Rodino Act. Mr. Steve is an expert in high-stakes antitrust litigation.  He has served as lead counsel in numerous trials, is often consulted by the government in their court cases, and is recognized by every ranking publication as one of the nation's leading antitrust trial lawyers.  He is the recipient of the Brandeis Award presented to the Federal Trade Commission's finest litigator and has been named one of the "50 national Stars for Antitrust Litigation" (Benchmark Litigation). Steve has served as a Special Assistant US Attorney, a member of the faculty of the National Institute of Trial Advocacy (NITA), Master of the Bar of the Charles Fahy American Inns of Court, chair of the Government Antitrust Litigation Committee of the American Bar Association's Antitrust Section, chair of the Merger Litigation Subcommittee of the American Bar Association's Litigation Section, and co-chair of the Long Range Planning Committee of the Corporate Counsel Section of the Federal Bar Association.  He has also been on the Board of numerous publications including Law360, The Metropolitan Corporate Counsel magazine and the Antitrust & Trade Regulation Report.
Select Representations
Represented MGM International

in multiple transactions including:

its $1.625 billion acquisition of the operations of The Cosmopolitan of Las Vegas from Blackstone: and
its sale of the operations of The Mirage to Hard Rock International for $1.075 billion: and
its merger of MGP Growth Properties, LLC with VICI Properties, Inc., a transaction with a total enterprise value of approximately $17.2 billion and:
its proposed sale of the operations of Gold Strike Tunica for approximately $450 million.

Representing Norfolk Southern in its opposition to Canadian Pacific Railway's proposed acquisition of Kansas City Southern and its joint venture with Kansas City Southern from an unfounded attack by CSX Transportation in the same proceeding.

Represented Charles River Laboratories International, Inc., in the antitrust aspects of its approximately $295 million acquisition of Explora Biolabs, a premier provider of contract vivarium services.

Represented Booking Holdings, an online travel company, in its $1.2 billion acquisition of Getaroom, a B2B distributor of hotel rooms.

Representing Regeneron Pharmaceuticals in an antitrust dispute adverse to Amgen in the District of Delaware, regarding alleged monopolization of the U.S. PCSK9 inhibitor market.

Representing Walgreens Boots Alliance, Inc., an operator of retail drugstores that also offer health and wellness services, in the antitrust aspects of its $5.2 billion controlling investment in VillageMD.

Represented Allergan plc as both U.S. antitrust and global coordinating counsel, securing antitrust clearance in more than a dozen jurisdictions for AbbVie Inc.'s $63 billion acquisition of Allergan as well as securing clearance for two distinct divestiture transactions involving the sale of certain Allergan assets to Nestlé and AstraZeneca. The U.S. Federal Trade Commission cleared the AbbVie/Allergan deal with divestitures to Nestlé and AstraZeneca following an in-depth, 10 month investigation

.  

The European Commission also reviewed the AbbVie/Allergan deal in detail and cleared the transaction in Phase 1 based on the divestiture to AstraZeneca.
Represented Blackstone Capital Partners and its portfolio company, PSAV, a global AV and event technology services provider, in its acquisition of Encore Event Technologies.  Weil obtained unconditional clearance from the FTC.
Represented Campbell Soup Company in its $6.1 billion acquisition of Snyder's-Lance.
Represented Scripps Networks Interactive, Inc. in its $14.6 billion dollar merger with Discovery Communications, Inc.
Represented Walgreens Boots Alliance in numerous transactions including its acquisition of 1,932 Rite Aid stores and related assets, a transaction valued at $4.377 billion.
Represented Allergan, a leading global pharmaceutical company, in numerous transactions including the $39 billion sale of its global generic pharmaceuticals business to Teva Pharmaceutical Industries Ltd. ("Merger Control Matter of the Year" for the Americas, Global Competition Review Awards 2017)
Represented Actavis plc, a specialty pharmaceutical company, in its acquisition of Allergan, Inc., a transaction valued at $70.5 billion and was then retained by Allergan for all its deals.
Represented Biomet Inc., a manufacturer of musculoskeletal and biotechnology products, in its $13.4 billion sale to Zimmer Holdings, Inc.
Represented The Sherwin-Williams Company in numerous transactions including its acquisition of Valspar, a transaction valued at $11.3 billion.
Represented WEX Inc., a leading provider of corporate payment solutions, in its $1.5 billion acquisition of Electronic Funds Source LLC.
Represented Walgreens, the largest drug store chain in the United States in numerous transactions, including:

its $23.8 billion acquisition of the 55% it did not already own of Alliance Boots GmbH (Switzerland), an international pharmacy‑led health and beauty group, and in its previous purchase of a 45% interest in Alliance Boots, the largest acquisition in Walgreen's company history; and
its $1.075 billion acquisition of Duane Reade Holdings, an operator of 257 drug stores located in the New York City metropolitan area. Antitrust clearance for the transaction was obtained without issuance of a Second Request.

Represented Johnson & Johnson in numerous matters including:

its $21.3 billion acquisition of Swiss-American orthopedic devices maker Synthes, Inc., the largest acquisition in J&J's history, and for which we also coordinated the worldwide competition clearance process; and
its $16.6 billion acquisition of Pfizer's Consumer healthcare and OTC drug business, also coordinating the worldwide competition clearance process.

Represented Kinder Morgan, Inc., now one of the largest energy transportation, storage and distribution companies in North America, in numerous matters including:

its $70 billion acquisition of all of the outstanding equity securities of Kinder Morgan Energy Partners, L.P., Kinder Morgan Management, LLC, and El Paso Pipeline Partners, L.P., each a direct or indirect subsidiary of Kinder Morgan; and
its $38 billion acquisition of El Paso Corporation, owner of North America's most extensive interstate natural gas pipeline system and one of North America's biggest independent exploration and production companies, creating one of the largest energy companies in the world.

Represented Kinder Morgan's CEO, Richard Kinder and senior management in the $22 billion buyout of Kinder Morgan Inc. by our clients and several investment funds, including funds managed by Goldman Sachs, AIG, The Carlyle Group, and Riverstone Holdings. The transaction presented cutting edge antitrust issues because a joint venture between Carlyle and Riverstone had preexisting minority investments in energy companies that may compete with Kinder Morgan. We reached a unique governance-related solution that allowed the transaction to be consummated without any divestitures.
Represented Exxon Mobil in connection with numerous matters including its $41 billion acquisition of XTO Energy. The combination of Exxon, the world's biggest publicly listed oil company, with XTO, one of the largest independent owners of US natural gas reserves, raised a number of antitrust issues but we worked through those with the government during an extended initial HSR waiting period and clearance was obtained without a second request.
Represented Forest Laboratories Inc., a specialty pharmaceutical company, in numerous matters including:

its $24.2 billion sale to Actavis, Inc. (a subsidiary of Actavis plc (Ireland)), a specialty pharmaceutical company;
its $2.9 billion acquisition of Aptalis Pharma, Inc., a developer of products for the treatment of gastrointestinal diseases and cystic fibrosis, from TPG Capital LP and Investor Growth Capital AB; and
its $1 billion acquisition of Furiex Pharmaceuticals Inc., a developer of pharmaceutical drugs.

Represented Staples, Inc. and Staples Acquisition B.V., in the US and EU, in connection with numerous matters including its unsolicited multi-billion dollar cash bid to acquire Corporate Express N.V. Weil also coordinated the worldwide antitrust clearance process. Unconditional antitrust clearance for the transaction was obtained in the United States and from the European Commission.
Represented Reuters and secured antitrust clearance for Reuters in its $17.2 billion combination with The Thomson Corporation. Regulatory clearance was successfully obtained from the Antitrust Division of the U.S. Department of Justice after the parties agreed to sell copies of certain databases. Thomson Reuters is the world's leading provider of news and data for professional markets.
Provided antitrust advice to Bausch & Lomb in numerous transactions including its acquisition by the global private equity firm Warburg Pincus. The acquisition was valued at approximately $4.5 billion.
Represented Providence Equity Partners Inc., Ontario Teachers' Pension Plan Board and Madison Dearborn Partners, LLC in its $48.5 billion going private acquisition of BCE Inc. (Bell Canada Enterprises).
Represented Avaya, a leader in enterprise telephony equipment, in its $8.3 billion sale to Silver Lake Partners and TPG Capital.
Represented Florida Rock and secured antitrust clearance from the DOJ for the $4.2 billion acquisition of Florida Rock Industries, Inc. by Vulcan Materials Company. Florida Rock, a leading producer of construction aggregates, cement, concrete and concrete products, operated in the Southeast and Mid-Atlantic states. Vulcan Materials Co. is the nation's foremost producer of construction aggregates and a major producer of other construction materials.
Represented Vivendi Universal in its $14 billion joint venture with NBC, a subsidiary of General Electric. NBC Universal combines the companies' industry leading entertainment assets, including Universal's film and television studios, cable networks and theme parks and NBC's broadcast and cable networks.
Represented Shell Oil Company in numerous matters, including its $1.8 billion acquisition of Pennzoil-Quaker State Company. Antitrust clearance was obtained by negotiating a settlement with the FTC on terms favorable to Shell.
Awards and Recognition, Speaking Engagements, Guides and Resources, Latest Thinking, Firm News & Announcements
Steven Newborn named to Lawdragon 500's inaugural list of "Leading Litigators in America" in 2022

Award Brief — Lawdragon

Steven Newborn Named 2019 Antitrust Litigator of the Year

Award Brief — Legal Media Group's Seventh Annual Life Sciences Awards

Steven Newborn Shortlisted for "Antitrust Litigator of the Year"

Award Brief — Legal Media Group's Sixth Annual Life Sciences Awards 2018

Weil's Counsel to Allergan Wins "Merger Control Matter of the Year" for the Americas

Award Brief — Global Competition Review Awards 2017

Steven Newborn Named Antitrust Litigator of the Year

Award Brief — Legal Media Group's Life Sciences Awards 2016
Firm News & Announcements