Retired Partner

Washington, D.C.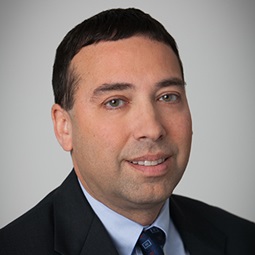 Steven Bernstein retired from the partnership in 2021. He was a partner in the Washington, D.C. office, and focused on antitrust counseling and litigation, with an emphasis on mergers and acquisitions. Prior to joining the Firm, he served for more than 12 years at the Federal Trade Commission, holding a number of positions, including Assistant Director of the FTC's Bureau of Competition, where he oversaw the Bureau's Mergers I Division.
After joining Weil in 2004, Steve represented numerous clients before the FTC and the Department of Justice and successfully obtained antitrust clearance for some of the largest and most complex transactions across a variety of key industries. Steve also regularly represented clients in antitrust conduct matters before the antitrust enforcement agencies and in private litigation.
While at the FTC, Steve was involved in supervising the FTC's merger enforcement program in a wide range of industries, including aerospace and defense, healthcare, and industrial products. He played a significant role in a number of important antitrust enforcement actions in these industries, including the successfully litigated challenge of Alliant Techsystems' proposed acquisition of Olin's Ordnance Division. Steve was also responsible for negotiating numerous consent agreements, including settlements in Lockheed Martin/Loral, Astra/Zeneca, Boeing/Rockwell Aerospace and Defense, ABB/Elsag Bailey, Illinois Tool Works/Hobart Brothers, and S.C. Johnson/DowBrands.
Steve was consistently recognized in Chambers USA, with clients and commentators noting that he is a "super-smart guy with years and years of experience," has a "can-do attitude" and is "really prepared to get through the process in a very efficient way, and is technically superb as well." In 2020, he was ranked by Legal Media Group's Expert Guides as Best of the Best USA (Top 30) for Competition and Antitrust. He was also recognized by Global Competition Review, Legal 500 US, and Super Lawyers, and was named a "Best Lawyer" for Antitrust Law and Antitrust Litigation by Best Lawyers in America. Steve was named an Antitrust "Trailblazer" by The National Law Journal in 2016. He also received numerous awards at the FTC, including the Paul Rand Dixon Award for his outstanding contributions to the FTC's merger enforcement program in the defense industry, the FTC's Excellence in Supervision Award, the Outstanding Team Effort Award, the FTC Award for Superior Service, and the FTC Award for Meritorious Service. In 2002, Steve was recognized by Corporate Board Member magazine as one of the nation's best and brightest attorneys under the age of 40.
Steve also wrote articles discussing the role of antitrust enforcement in the defense, pharmaceutical, and retail industries, and served on the editorial board for the American Bar Association Pharmaceutical Industry Antitrust Handbook. In addition, he participated in the development of the FTC Best Practices Guidelines for Merger Investigations, as well as served as Vice Chair of the Government Litigation Committee of the ABA's Antitrust Section.
Steve received his J.D. from the Northwestern University School of Law, where he served as the executive editor of the Northwestern University Journal of Criminal Law and Criminology. He received a B.B.A. in Accounting from the University of Miami, where he graduated magna cum laude.