Biography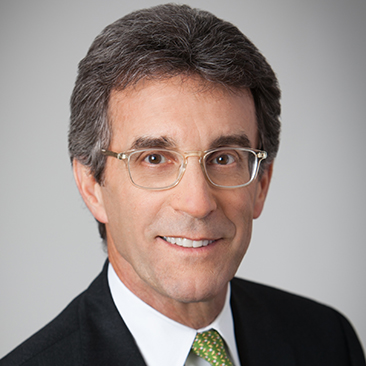 Stephen Karotkin, since joining the Firm in 1976, has concentrated in the area of business reorganizations, debt restructurings, debtor and creditors' rights and financing transactions.
Mr. Karotkin was one of the lead attorneys representing General Motors in its historical chapter 11 case. He was the lead attorney representing American Airlines in its chapter 11 case which resulted in unprecedented returns to creditors and American's existing shareholders. Mr. Karotkin also represented numerous other chapter 11 debtors including Blockbuster, Revere Copper and Brass, Aleris International, Fine Host Corporation, Magellan Health Services, Formica Corporation, New World Pasta, and Loral Space & Communications. He also represented Eagle-Picher Industries, Inc. in its asbestos-related chapter 11 case, obtaining the first permanent asbestos claims injunction under section 524(g) of the Bankruptcy Code. Mr. Karotkin also represented Armstrong World Industries in its asbestos-related chapter 11 case and SIGA Technologies in its healthcare-related chapter 11 case.
Mr. Karotkin was involved in numerous financing transactions in both the chapter 11 and out-of-court restructuring contexts, including representing many financial institutions in debtor in possession and other financing arrangements. In addition, he represented both lenders and borrowers in connection with several out-of-court restructuring transactions. Mr. Karotkin was also involved in the restructuring of two major corporations located in Argentina.
Mr. Karotkin was named a Dealmaker of the Year 2010 by The American Lawyer. Mr. Karotkin is consistently recognized in Best Lawyers in America, Chambers USA, Chambers Global and Legal 500 US as a leader in the field of Bankruptcy/Restructuring. He is described in Chambers USA as a "great debtors' lawyer, a force to be contended with and the epitome of Weil's minting of great bankruptcy lawyers." Mr. Karotkin was also named one of America's "Top 25 Pre-Eminent Insolvency Lawyers" by The Best of the Best USA 2010.
Mr. Karotkin is a Fellow of The American College of Bankruptcy, a member of the American Bar Association and a member of the New York State Bar Association. Mr. Karotkin has lectured on numerous occasions, including the National Conference of Bankruptcy Judges, the Goldman Sachs Distressed Debt Conference, and the American Bankruptcy Institute. Mr. Karotkin is also a member of the faculty of the New York University Workshop on Bankruptcy and Reorganization.
Awards and Recognition, Firm News & Announcements
Stephen Karotkin Named a "Leading" Lawyer for Bankruptcy/Restructuring, USA

Award Brief — Chambers Global

Stephen Karotkin Named "Notable Practitioner" for Restructuring and Insolvency in the U.S. in 2020 by IFLR1000

Award Brief — IFLR1000

Stephen Karotkin Named a "Leading" Lawyer for Bankruptcy/Restructuring, Nationwide

Award Brief — Chambers USA

Stephen Karotkin Named a "Leading" Lawyer for Bankruptcy/Restructuring, New York

Award Brief — Chambers USA

Stephen Karotkin Named a "Recommended" Lawyer for Corporate Restructuring in the U.S.

Award Brief — Legal 500 US
Firm News & Announcements