Biography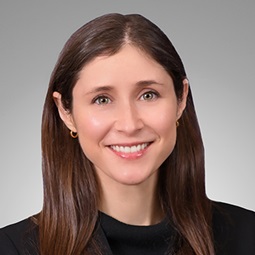 Stephanie Morrison is an associate in the Restructuring Department of Weil's Houston office. Stephanie's practice covers domestic and cross-border corporate restructuring, bankruptcy and insolvency proceedings, crisis management, and distressed M&A. Her experience includes advising debtors, creditors, and other stakeholders in out-of-court processes and in-court restructurings across a broad range of industries, including oil & gas, energy, technology, mortgage servicing, and aviation.
Stephanie received her J.D. from Cornell Law School where she was an editor for the International Law Journal and her B.A. in Government from Georgetown University.
Prior to joining Weil, Stephanie was a judicial intern to the Honorable Jeff Bohm for the Bankruptcy Court for the Southern District of Texas.
Stephanie has played a role on a number of teams advising:
Debtor/Company-Side Experience:
Serta Simmons Bedding, LLC, one of the largest manufacturers and distributors of mattresses in North America, in connection with its chapter 11 case with approximately $1.9 billion in debt obligations.
Redbox Entertainment in connection with its financing efforts and merger with Chicken Soup for the Soul Entertainment.
Basic Energy Services, Inc., and its affiliates, one of the nation's largest oilfield service companies with more than 2,400 employees, in connection with their chapter 11 cases and sale of substantially all of their assets.
Speedcast International Limited, and its affiliates, a provider of remote communications and IT services, in their chapter 11 cases.
EP Energy Corporation, and its affiliated debtors, a public oil and natural gas exploration and production company, in their chapter 11 cases involving approximately $4.9 billion in funded debt obligations.
Ditech Holding Corporation, one of the nation's largest mortgage servicers, and certain of its affiliated debtors in their pre-arranged chapter 11 cases. Ditech and its subsidiaries had approximately $15-17 billion in debt and mortgage-related liabilities, including residential mortgage securities funding obligations. At the time of filing, Ditech filed a restructuring support agreement ("RSA") backed by holders of more than 75% of its first lien term loan debt. Ditech's RSA provides for a dual-track restructuring strategy that allows the debtors to evaluate various strategic alternatives with a backstopped emergence plan as they continue to provide customers with home financing solutions and high-quality service.
Walter Investment Management, Inc., the fifth-largest mortgage servicer in the United States, in its prepackaged restructuring efforts related to more than $2 billion in funded parent-level debt and more than $13 billion in other funded debt obligations. This one-of-a-kind restructuring plan allowed this highly regulated enterprise to avoid filing its operating companies for chapter 11 while simultaneously discharging the operating companies' guarantees of funded debt at the holding company. The restructuring plan also provided a recovery of 50% of the recognized company's common stock to existing shareholders while simultaneously reducing the company's funded debt by more than $600 million.
Westinghouse Electric Company, a globally recognized nuclear power company, in its unprecedented chapter 11 cases involving liabilities in excess of $9 billion.
CHC Group Ltd., a global helicopter service provider to offshore oilfield producers, operating on six continents with more than 220 aircrafts, in their chapter 11 cases, involving liabilities in excess of 1.5 billion.
Creditor/Acquiror/Other Experience:
National Public Finance Guarantee Corporation, in connection with the Title III cases of the Commonwealth of Puerto Rico and certain of its instrumentalities.
Aspect Software II, in connection with the representation of equity sponsors in the acquisition of reorganized Aspect Software by Vector Capital.
Awards and Recognition, Speaking Engagements, Guides and Resources, Latest Thinking, Firm News & Announcements
Firm News & Announcements