Biography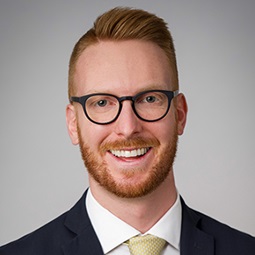 Ryan C. Rolston is an associate in the Restructuring Department of Weil's New York office. Ryan's practice includes domestic and international corporate restructurings, strategic planning and liability management, corporate governance, distressed M&A, distressed financing, out-of-court workouts, and bankruptcy and insolvency proceedings. He has experience representing debtors, creditors, sponsors, equity holders, purchasers, lenders, and other interested parties in a variety of industries, including manufacturing, oilfield, natural gas, and steel servicers and suppliers, travel, entertainment, and retail. He has also represented clients in connection with the reorganization, financing, and/or acquisition of distressed companies and assets.
Prior to joining Weil, Ryan served as a judicial law clerk for the Honorable Louis A. Scarcella and Honorable Alan S. Trust, of the United States Bankruptcy Court for the Eastern District of New York. Ryan received his J.D. from Hofstra Law School, during which he served as a judicial intern for the Honorable Gary R. Brown, of the United States District Court for the Eastern District of New York, and the Honorable Elizabeth S. Stong, of the United States Bankruptcy Court for the Eastern District of New York. Ryan received his B.A. from Adelphi University.
Ryan is a frequent contributor to Weil's Restructuring Blog and other industry publications, including, most recently, an article republished by Pratt's Journal of Bankruptcy Law titled "Third Circuit Resolves Triangular Setoff Debate Once and For All."
Ryan has played a role on a number of teams advising:
Debtor/Company-Side Experience:
Phoenix Services Topco LLC,

a provider of steel mill services to leading, global steel producing companies in the U.S. and abroad, in connection with its chapter 11 cases, as well as foreign proceedings and out-of-court workouts in Belgium, Finland, France, Romania, and South Africa.

Ruby Pipeline, L.L.C., a developer and operator of interstate natural gas pipeline and supplier of natural gas to consumers in California, Nevada, and the Pacific Northwest, in connection with its chapter 11 case.
Redbox Entertainment Inc. in connection with its financing efforts and merger with Chicken Soup for the Soul Entertainment, Inc.
Basic Energy Services, Inc., one of the nation's largest oilfield service companies with more than 2,400 employees, in connection with its chapter 11 cases and sale of substantially all of its assets.
Creditor/Sponsor/Lender/Acquiror/Financial Institution/Other Experience:
An ad hoc group of creditors of Digicel Group Holdings Limited, an international mobile phone network and home entertainment provider, in connection with the cross-border restructuring and chapter 15 proceedings of more than $1.5 billion of indebtedness.
Sponsor in the out-of-court recapitalization of an online retailer.
Unsecured creditor in connection with the chapter 11 cases of a global travel and services provider.
DIP lender, first lien lender, and successful stalking horse bidder in the chapter 11 cases of Tamarac 10200, LLC and Unipharma, LLC, manufacturer of OTC and nutraceutical products.
Awards and Recognition, Speaking Engagements, Guides and Resources, Latest Thinking, Firm News & Announcements