Biography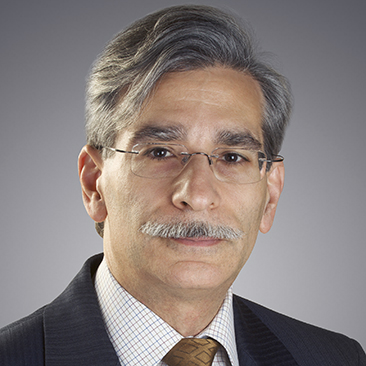 Robert L. Messineo, a member of the Firm's Public Company Advisory Group, has practiced in virtually all areas of corporate and securities law, concentrating on corporate governance and disclosure, mergers & acquisitions and restructuring. He has written extensively on corporate governance matters, including as co-author of a treatise on shareholder initiatives, and is a member of the American Bar Association Committee on Federal Regulation of Securities and its Subcommittee on Continuous Disclosure and Task Force on Shareholder Proposals.
Mr. Messineo has represented major international enterprises, such as General Electric, on transactional, disclosure and governance matters. Recent notable transactions have included the sale of the North American and Asian investment banking and capital markets businesses of Lehman Brothers and a variety of other matters arising in the reorganization of Lehman Brothers. He has also represented Magellan Health Services in a series of acquisitions, most recently the $220 million acquisition of the First Health business of Coventry Healthcare. Other notable transactions have included the separation of Hughes Electronics from General Motors and the related combination of Hughes and News Corp. and the formation in Korea of GM Daewoo Automotive & Technology Company.
Mr. Messineo is a frequent participant in professional education programs and author of articles in his areas of practice, including the following:
Panelist on "Sources of Governance Authority," Essentials Program of the Society of Corporate Secretaries and Governance Professionals (January 2011)
"Audit Committees: Regulation and Practice," 2d Ed., 2009, 2010 and 2011 Supplements (3rd Ed. forthcoming)
"Influencing Control under Rule 14a-11," Am. Bar Assoc. FRSC Program on "Shareholder Access and Proxy Plumbing" (Fall 2010) (with R. T. Lang)
Panelist on "The NYSE Speaks '09 Latest Developments," and "The NYSE Speaks '08 Latest Developments," Corporate Counsel.net webcasts
"Current Developments Affecting Shareholder Voting," Am. Bar Assoc, FRSC Program on "The Shareholder Voting Process" (Fall 2006) (with R. T. Lang)
"Shareholder Initiatives: Proposals and Solicitations" (Fifth ed.) in Securities Law Techniques (Ch. 53), Matthew Bender (March 2001) (with R. T. Lang)
Mr. Messineo received his J.D. from Yale Law School in 1978 and his A.B. with Honors from Syracuse University.