Special Pro Bono Counsel

New York
Biography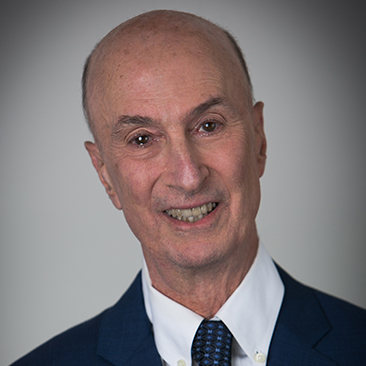 Richard Rothman is a senior counsel in the Firm's Complex Commercial Litigation practice, where he has a 30-year track record of successfully litigating his clients' most complex disputes through trials and appeals in jurisdictions around the country, overseeing major internal investigations, and coordinating multiple judicial and regulatory proceedings. As a result of his extensive trial and appellate experience, Mr. Rothman has long been recognized as a leading litigator by legal and media publications, including Benchmark Litigation, Best Lawyers in America, and The Legal 500 US.
Mr. Rothman's recent experience as lead counsel highlights the breadth of his practice, particularly in high-risk situations.
In 2014, Mr. Rothman secured two major victories for the Port Authority of New York and New Jersey in its six-year, multi-forum dispute with Maher Terminals, in which Maher, the Port's largest marine terminal operator, sought hundreds of millions of dollars in damages, as well as injunctive relief, allegedly caused by its 30-year lease, which it claims is unlawful. Most recently, the District of New Jersey granted the Port Authority's motion to dismiss in its entirety Maher's Complaint, which had alleged that the fees and charges Maher pays pursuant to its lease violate the Tonnage Clause of the U.S. Constitution and other federal statutes. Earlier in 2014, after extensive discovery and voluminous motion practice and merits briefing, as well as appeals to the DC Circuit, the Federal Maritime Commission rejected and dismissed with prejudice all of Maher's claims that the Port Authority had violated the Shipping Act, both when it negotiated different lease terms with Maher than it had with APM Terminals, and in its dealings with Maher since its lease was signed.
In 2012, Mr. Rothman served as co-lead trial counsel in two major antitrust litigations brought by client American Airlines in Texas state and federal courts in which American asserted that two Global Distribution Systems, Sabre and Travelport, had conspired to monopolize the market for distribution of airline tickets. The first case, against Sabre, resulted in a successful settlement after nine days of trial to a jury; the second, against Travelport, was also successfully settled during the final stages of discovery.
In 2011, Mr. Rothman won a complete victory for Sanofi-Aventis as trial counsel in an arbitration involving a multi-hundred million dollar contract dispute with Warner Chilcott over rights to market and sell the billion-dollar osteoporosis medication Actonel.
In 2010, Mr. Rothman served as lead trial counsel for Lehman Brothers in an action challenging Bank of America's seizure of $500 million of deposited funds shortly before Lehman's bankruptcy. The Court ruled in Lehman's favor and ordered the return of $595 million (including 9% interest) to Lehman, a decision that earned Mr. Rothman recognition as The American Lawyer's "Litigator of the Week."
During the course of these and other high profile representations, Mr. Rothman has developed a remarkable appellate record, and has won each of the appeals he has argued in the United States Courts of Appeals for the Second, Third, Eighth, Tenth, and D.C. Circuits. Notable among his recent appellate victories is the September 2011 landmark ruling he obtained for the Port Authority when the New York Court of Appeals – after twice hearing oral argument – issued a seminal decision concerning immunity from tort liability that vacated a jury verdict in a trial of numerous consolidated cases that had found the Port Authority liable for failing to prevent the 1993 terrorist bombing of the World Trade Center.
In addition to his representation of clients in judicial proceedings, Mr. Rothman has also overseen and coordinated overlapping regulatory proceedings and major internal investigations. For example, he currently is leading the Weil team representing American in the airline cargo fuel surcharge price fixing investigations pending in jurisdictions around the world, including the European Union proceeding in which American has succeeded in having all charges against it dropped. Similarly, he has represented GE not only in litigations, but in internal investigations and related regulatory proceedings.
Other representative experience includes:
Gilstrap v. Radianz Ltd., 443 F.Supp.2d 474 (S.D.N.Y. 2006), aff'd, 2007 WL 1541362 (2d Cir. 2007) – Lead counsel representing Reuters and British Telecom (BT) in putative class action, originally brought in the Southern District of New York, asserting breach of duty, tortious interference, and contract claims on behalf of option holders arising from sale of Radianz, Ltd. by Reuters to BT. After oral argument conducted by Mr. Rothman, Judge Kevin Castel granted defendants' motion to dismiss the lawsuit on forum non conveniens grounds. Mr. Rothman also argued the appeal in the Second Circuit before a three judge panel (with current Supreme Court Justice Sonia Sotomayor presiding), which issued a decision affirming the dismissal on May 25, 2007. Thereafter, plaintiff refilled the litigation in Texas State Court, where Mr. Rothman successfully argued Reuters' motion to dismiss.
Owens Corning, et al. v. Credit Suisse First Boston – Lead trial counsel representing Credit Suisse and other bank creditors in litigation regarding the value of present and future asbestos personal injury claims against Owens Corning, which was then in chapter 11. After the trial of this case, Senior District Judge John Fullam reduced the claimant's $11 billion valuation claim by $4 billion.
Icahn v. American Airlines – Lead counsel representing American Airlines in the winning defense of tortious interference claims asserted by Carl Icahn arising out of American's acquisition of TWA. Icahn sought damages totaling hundreds of millions of dollars and an injunction that could have resulted in the loss by American of billions of dollars in revenues. American filed a preemptive declaratory judgment action in the New York Supreme Court seeking a determination that Icahn's threatened tortious interference claims were groundless as a matter of law, followed by a motion to dismiss the claims. Mr. Rothman argued the motion, which was granted in a decision dismissing all of Icahn's claims. Mr. Rothman then represented American on Icahn's appeal to the Appellate Division, which affirmed the dismissal.
In addition to his active practice, Mr. Rothman has written and spoken widely on various complex litigation topics, coordination and management of multiple litigation proceedings, discovery, and piercing the corporate veil. Among his notable scholarly engagements, he is the editor and principal author of Litigating Complex Cases: From the Inside Out.
Throughout his career, Mr. Rothman has served in leadership roles of various public service organizations. He has served as President of the Second Circuit's Federal Bar Foundation; Trustee of the Federal Bar Council and Chairman of the Council's Second Circuit Courts and Public Service Committees; Counsel to the Board and member of the Executive Committee of the American Red Cross in Greater New York; Director of the Legal Aid Society; and Co-Chair of the Products Liability Subcommittee of the ABA Litigation Section's Committee on Corporate Counsel. He is currently the Senior Vice-Chair of the Board of Directors of Graham Windham, the oldest non-sectarian child welfare agency in the U.S.; a member of the Executive Advisory Committee of the International Institute for Conflict Prevention & Resolution (CPR); and a member of the Washington University Law School National Council. He has done extensive pro bono work throughout his career and is currently leading a significant representation of a victim of human trafficking, and leading the Firm's human trafficking initiative. Mr. Rothman is regularly honored for his public service. In 2017, he received the Abely Award from Sanctuary for Families Center for Battered Women's Legal Services, and the Distinguished Alumni Award from Washington University Law School. In 2018, he received the Human Services Council's Changemakers of New York Award, and in 2019 he received the Above & Beyond Pro Bono Achievement Award from Sanctuary for Families.
He received his B.A. magna cum laude from Tufts University in 1974 and his J.D. from Washington University School of Law in 1977, where he served as Managing Editor of the law review.
Awards and Recognition, Speaking Engagements, Guides and Resources, Latest Thinking, Firm News & Announcements
Richard Rothman Recognized as a "Local Litigation Star" for Antitrust in New York

Award Brief — Benchmark Litigation

Richard Rothman Recognized as a "Local Litigation Star" for Commercial Litigation in New York

Award Brief — Benchmark Litigation

Richard Rothman Recognized as a "Litigation Star" for Bankruptcy in the U.S.

Award Brief — Benchmark Litigation

Richard Rothman Recognized as a "Local Litigation Star" for Bankruptcy in New York

Award Brief — Benchmark Litigation

Richard Rothman Named "Recommended" Lawyer for Supreme Court and Appellate

Award Brief — Legal 500 US
Firm News & Announcements