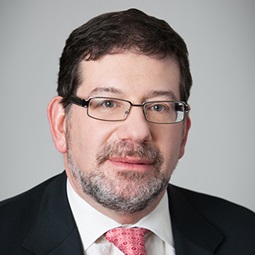 Rick Levine retired from the partnership in 2019. He was a partner in Weil's New York office and a key member of the Firm's Securities Litigation practice since its formation in 1984. Rick played a leading role in complex matters for some of the world's most prominent corporations and financial institutions, which called on him for his solid understanding of both the business and the legal issues they faced, his practicality, and his judgment. He devoted much of his career to litigation and counseling relating to prominent, "bet the company" legal disputes.
Rick's experience includes matters concerning the recent financial crisis, derivatives and other complex financial products, shareholder litigation, intellectual property disputes, and some of the largest corporate bankruptcies in history. His practice encompassed federal and state court litigation; arbitration; mediation; SEC investigations and other securities regulatory matters; internal corporate investigations; and litigation-related counseling on matters involving crisis management, fiduciary duties, disclosure obligations, securities law compliance, monoline insurance issues, and contract interpretation.
Rick, as part of the Firm's bankruptcy litigation practice, was involved in the representation of both creditors and debtors in complex bankruptcy and related adversary proceedings, including Lehman, Enron, Global Crossing, Advanta Corp., XL Capital and Pirelli.
Rick has been recognized as a leading lawyer in the area of Securities Litigation by New York Super Lawyers. He is a member of the ABA's Section of Litigation and the Federal Bar Council, and has published on numerous issues relating to litigation, indemnification, securities laws and corporate control matters.
Rick is on the governing committee of the Cyrus R. Vance Center for International Justice and has worked with Human Rights Watch on the submission of amicus briefs. Rick also provided pro bono civil legal counsel in tandem with MFY Legal Services, Kids in Need of Defense (KIND), Volunteer Lawyers for the Arts, Volunteer Appellate Defenders and the New York Legal Assistance Group. In April 2012, Rick received MFY's Partner in Justice Award. Rick received his B.A., magna cum laude, from Wesleyan University in 1980 and his J.D. from New York University School of Law in 1983.