Biography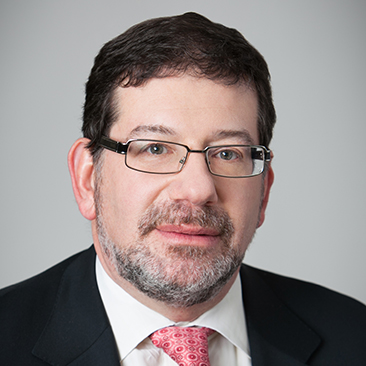 Rick Levine is a partner in Weil's New York office, where he has been a key member of the Firm's Securities Litigation practice since it was formed in 1984. Mr. Levine has played a leading role in complex matters for some of the world's most prominent corporations and financial institutions, which call on him for his solid understanding of both the business and the legal issues they face, his practicality, and his judgment. He has devoted much of his career to litigation and counseling relating to prominent, "bet the company" legal disputes.
Mr. Levine's experience includes matters concerning the recent financial crisis, derivatives and other complex financial products, shareholder litigation, intellectual property disputes, and some of the largest corporate bankruptcies in history. His practice encompasses federal and state court litigation; arbitration; mediation; SEC investigations and other securities regulatory matters; internal corporate investigations; and litigation-related counseling on matters involving crisis management, fiduciary duties, disclosure obligations, securities law compliance, monoline insurance issues, and contract interpretation.
Recently, Mr. Levine has been one of the leaders of a team of Weil litigators representing Lehman with respect to its enormous portfolio of derivatives, and helped lead a separate team that advised a monoline insurer on its options with regards to its enormous CMBS portfolio, including credit default swaps, CDO's, and other complex financing arrangements.
Mr. Levine also led the defense of an ISP against claims of violations of numerous copyrights on photographs as a result of postings by third-party webmasters, and of a Korean hedge fund with respect to a post-closing dispute relating to an acquisition of a Korean company pursuant to an agreement governed by Delaware law.
Mr. Levine, as part of the Firm's bankruptcy litigation practice, has been involved in the representation of both creditors and debtors in complex bankruptcy and related adversary proceedings, including Lehman, Enron, Global Crossing, Advanta Corp., XL Capital, and Pirelli.
Notable experience includes:
Obtaining summary judgment on behalf of MBIA Insurance Corp. in a case involving the construction of the terms of the complex indenture governing a CRE CDO, with the court holding that there had been no event of default as asserted by MBIA.
Representing an investment fund in a long-running litigation over the proper construction of the ambiguous conversion formula in an indenture governing a zero-coupon bond.
Serving as lead counsel for DataTreasury Corporation in federal and state court litigations relating to claims to ownership of its patented technology and of an alleged "pay to prosecute" conspiracy.
Representing an entertainment industry website in an action filed in the Southern District of New York alleging copyright infringement and RICO violations based on the alleged unlicensed use of copyrighted photographs by third-party users of the website's celebrity fan sites.
Serving as lead counsel for Leucadia National Corporation and MK Resources in defense of a putative shareholder class action alleging breaches of fiduciary duty and the companion appraisal proceeding.
Leading a Weil team that provided crisis management representation to UICI after it discovered that an officer of a subsidiary had provided incorrect information to lenders in connection with several securitization transactions. The Weil team drafted corrective public disclosure documents overnight, negotiated releases and accommodations with lenders, and helped the client successfully navigate the crisis.
Leading a Weil team in a proceeding in which client Bertelsmann AG sought the dissolution of an investment vehicle based on claims of fraud and breach of fiduciary duty.
Serving as senior litigator representing XL Capital as an insurer of securitized notes issued by a special purpose entity in connection with a heavily litigated bankruptcy case, and as leader of the defense of XL Capital and Nomura Securities in a related litigation in which the plaintiffs alleged a failure to fund under credit agreements that were assigned to the underlying securitization.
Representing Enron Corp. in its bankruptcy case, including undertaking a factual and legal analysis of the case for the substantive consolidation of Enron's subsidiaries with Enron Corp. itself. This required the development of the facts relating to the pre-chapter 11 inner workings of Enron, a massive investigation involving numerous interviews and an extensive review of corporate documentation.
Mr. Levine has been recognized as a leading lawyer in the area of Securities Litigation by New York Super Lawyers. He is a member of the ABA's Section of Litigation and the Federal Bar Council, and has published on numerous issues relating to litigation, indemnification, securities laws, and corporate control matters.
Mr. Levine is on the governing committee of the Cyrus R. Vance Center for International Justice and has worked with Human Rights Watch on the submission of amicus briefs. Mr. Levine also has an active pro bono practice; he has provided pro bono civil legal counsel in tandem with MFY Legal Services, Kids in Need of Defense (KIND), Volunteer Lawyers for the Arts, Volunteer Appellate Defenders, and the New York Legal Assistance Group. In April 2012, Mr. Levine received MFY's Partner in Justice Award. Mr. Levine received his B.A., magna cum laude, from Wesleyan University in 1980 and his J.D. from New York University School of Law in 1983.
Awards and Recognition, Latest Thinking, Firm News & Announcements
Firm News & Announcements