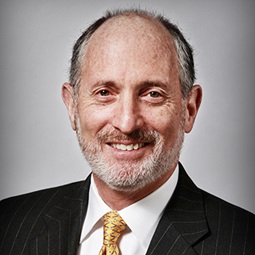 Richard Ginsburg retired from the partnership in 2018. He was a Banking & Finance partner at Weil and one of a very few U.S.-trained, dual-qualified (admitted to practice in both the United States and the United Kingdom) finance lawyers. He focused on private equity acquisition and leveraged finance.
Richard was based most recently in the Dallas office, after having relocated from the New York office, where he had resided since 2008. Prior to that, Richard spent eight years in Weil's London office, where he headed the Firm's London private equity finance group.
During his career, he advised on a broad range of international corporate and banking transactions for private equity firms and corporate and banking clients in relation to acquisition financings, principal finance, securitizations, joint ventures and restructurings, including transactions in the manufacturing, technology and food sectors.
Richard's clients also benefited from his distinguished first career in business, as he spent more than 15 years in private business prior to his career in law. He also currently serves as adjunct professor of business and commercial law at the University of Houston Law Center.
Richard received his B.B.A., with honors, from the University of Texas in 1975, his J.D., magna cum laude, from Texas Tech University Law School in 1994, and his M.B.A., with high honors, from Texas Tech in 1994.