Biography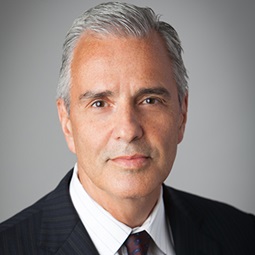 Ray Gietz, a partner of Weil since 1989, is a member of the Firm's Mergers & Acquisitions practice. He represents buyers, sellers, boards of directors, committees of independent directors and financial advisors in connection with complex mergers and acquisitions transactions, including public and private companies, LBOs, asset sales and joint ventures. He regularly advises boards of directors and committees on defense, corporate governance and other matters. Ray also has been involved in numerous proxy fights and other contests for corporate control.
Ray's representation involves a range of industries, including healthcare, financial services and steel.
Recent M&A transactions include advising:
A major financial institution, as financial advisor to Gentiva Health Services, Inc., in Gentiva's $1.8 billion sale to Kindred Healthcare, Inc.
AK Steel Corporation in its $700 million acquisition of integrated steelmaking assets in Dearborn, Michigan from Severstal North America; its $360 million acquisition of Precision Partners Holding Company; its $298 million joint venture with Magnetation; and its approximately $3 billion sale to Cleveland-Cliffs, Inc.
AMC Entertainment Holdings, Inc. in its $600 million issuance of senior unsecured convertible notes to Silver Lake to finance AMC's repurchase of a portion of its stock held by Dalian Wanda Group Co., AMC's majority owner, and to pay a special dividend
Avista Public Acquisition Corp. II, a SPAC sponsored by Avista Acquisition LP II (an affiliate of Avista Capital Holdings), in its pending $850 million business combination with OmniAb, Inc.
Blackstone Energy Partners, as 70% stakeholder in Vine Energy Inc., in Vine's $2.2 billion sale to Chesapeake Energy Corporation
The independent directors of Bungie, Inc. in Bungie's $3.6 billion sale to Sony Interactive Entertainment Inc.
Centennial Resource Development, Inc. (f/k/a Silver Run Acquisition Corp., a SPAC) in its $1.7 billion acquisition of a controlling stake in Centennial Resource Production, LLC and its subsequent $855 million acquisition of all of the leasehold interests and related upstream assets in Reeves County, Texas from Silverback Exploration, LLC and Silverback Operating, LLC
Citadel Broadcasting in its $2.4 billion cash-and-stock sale to Cumulus Media
Costa Inc. in its $270 million sale to Essilor International SA
Dermira, Inc. (a subsidiary of Eli Lilly and Company) in its sale of QBREXZA
Elementis Global LLC in its $360 million acquisition of SummitReheis (f/k/a Summit Research Labs) and its acquisition of Hi-Mar Specialty Chemicals, LLC
Eli Lilly and Company in its $8 billion acquisition of Loxo Oncology, Inc.; its $5.4 billion acquisition of the animal health business of Novartis AG; its $1.1 billion acquisition of Dermira, Inc.; its $1 billion acquisition of Prevail Therapeutics Inc.; its $960 million acquisition of CoLucid Pharmaceuticals, Inc.; its $800 million acquisition of Avid Radiopharmaceuticals, Inc.; its acquisitions of the North American rights to the oncology product Erbitux®, Locemia Solutions ULC, Glycostasis, Lohmann Animal Health, ChemGen, Agri Stats, and Alzheimer's imaging agents from Siemens Medical Solutions; its $410 million sale of veterinary assets to Virbac SA; its strategic review of Elanco, its animal health division, concluding with the $1.7 billion initial public offering of a minority stake in Elanco and its $8.2 billion exchange of its approximately 82% remaining interest in Elanco for Lilly common shares held by its shareholders; and its global licensing and research collaborations with, and equity investments in, Foghorn Therapeutics Inc., Merus NV, Precision BioSciences, Inc. and Dicerna Pharmaceuticals, Inc.
Equiniti Group plc in its $227 million acquisition of Wells Fargo Shareowner Services
Australian biopharmaceutical company Fibrotech Therapeutics Pty Ltd. in its sale to Shire plc
Franklin Templeton Investments in its acquisitions of the investment advisor team from AlphaParity LLC, K2 Advisors, Darby Holdings and Fiduciary Trust
GE Aviation Systems in its $300 million acquisition of Airfoil Technologies International Singapore Pte. Ltd. and its acquisition of Naverus, Inc.
GECC in the sale of its North American tank car rail assets and railcar repair business to Marmon Holdings, Inc.; the sale of its remaining North American railcar leasing business to Wells Fargo & Co.; its $300 million investment in and restructuring of the EBX Group; and the sale of its Mexican consumer mortgage loan business to Santander Bank
General Motors in its $48.7 billion sale to a United States Government-sponsored entity
Genesis Lease Limited in its $1.75 billion sale to AerCap Holdings
Genworth Financial, Inc. as corporate counsel in its proposed $2.7 billion sale to China Oceanwide Holdings Group Company Ltd.
H&R Block, Inc. in its $405 million acquisition of Wave Financial Inc.
Harbinger in its approximately $1.8 billion take-private acquisition of Sky Terra
Irving Place Capital Management and Agiliti Holdco, Inc. (f/k/a Universal Hospital Services, Inc.) in Agliti's combination with Federal Street Acquisition Corp. (FSAC), a SPAC sponsored by Thomas H. Lee Partners, in a new holding company formed by FSAC named Agiliti Health, Inc. (n/k/a Agiliti, Inc.), having an implied enterprise value of approximately $1.74 billion
Lehman Brothers in its $13.5 billion acquisition and subsequent sale of its entire stake in Archstone Enterprise LP to Equity Residential and AvalonBay Communities
Magellan Health, Inc. in its $400 million acquisition of Senior Whole Health, LLC; its $205 million acquisition of CDMI, LLC; its $118 million-plus-earn-out acquisition of Armed Forces Services Corporation; its $100 million acquisition of Partners Rx Management, LLC; its acquisitions of Veridicus Holdings, LLC, The Management Group, LLC and 4D Pharmacy Management Systems, Inc.; its $850 million sale of Magellan Complete Care to Molina Healthcare, Inc.; and its $2.2 billion merger with Centene Corporation
QLT Inc. (n/k/a Novelion Therapeutics Inc.) in its acquisition of Aegerion Pharmaceuticals, Inc. and its minority investment in Aralez Pharmaceuticals Plc
Ripple Brand Collective, LLC in its sale to The Hershey Company
Safran in its $1.2 billion acquisition of a majority stake in L-1 Identity Solutions, Inc.
SoftBank Group Corp. (SBG) in its agreement to provide $6.5 billion in debt and equity financing to WeWork, to make a $3 billion tender offer to holders of WeWork shares, other than SBG and its affiliates, and in connection with revisions to the WeWork governance structure
TPG Pace Solutions Corp., a SPAC sponsored by TPG Pace Group, in its $4.5 billion business combination with Vacasa LLC
Ray has been recognized in Chambers USA, Legal 500 US, IFLR1000 and New York Super Lawyers and has been featured as a "Dealmaker" by The American Lawyer. He is also recognized as a "Life Sciences Star" by LMG Life Sciences Guide. Ray was recognized for client service excellence by BTI Consulting Group in its 2012 BTI Client Service All-Stars survey.
Ray received his B.A. from Columbia College, where he was elected to Phi Beta Kappa, and his J.D. from the Columbia University School of Law, where he was a Harlan Fiske Stone Scholar.
Awards and Recognition, Firm News & Announcements
Raymond Gietz Recognized as a "Life Sciences Star"

Award Brief — LMG Life Sciences Guide

Raymond Gietz Recognized as a "Highly Regarded" Lawyer for M&A in the U.S.

Award Brief — IFLR1000
Firm News & Announcements