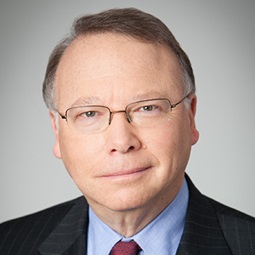 R. Bruce Rich retired from the partnership on December 31, 2019. He was a senior partner at Weil and Co-Headed the Firm's Intellectual Property & Media practice. A nationally recognized expert in intellectual property law, Bruce focused on the problems of communications, entertainment, and Internet industry clients. His areas of concentration included litigating and counseling in the fields of copyright, music licensing, trademark, antitrust, and the First Amendment.
Bruce served as lead trial counsel in significant copyright, trademark, music licensing, antitrust, misappropriation, and libel cases. His work earned him extensive recognition. Bruce was named "Litigator of the Week" in 2008 and 2012 by the Am Law Litigation Daily.
Considered by Chambers USA 2015 as "industry-changing," Bruce helped found the nation's pre-eminent practice group representing broadcast and cable television, background music, new media, and other entities in their music copyright relationships with composers, music publishers, the music performing rights organizations – ASCAP, BMI, and SESAC – as well as with the recording industry insofar as digital delivery of copyrighted materials is concerned.
Bruce has actively written and lectured in his fields of expertise. He has spoken on copyright, trademark, First Amendment, and antitrust topics at numerous law schools, at Bar Association meetings and at industry conferences. In March 2018, he delivered the 31st Horace S. Manges Lecture, entitled "The 'Art' of Copyright: A Practitioner's Perspective," at Columbia Law School's Kernochan Center for Law, Media and the Arts. He also has provided expert testimony in court cases and before Congress, and appeared on national television. Bruce serves as Lecturer in Law at the University of Pennsylvania Law School and previously served as visiting Adjunct Professor at Vanderbilt Law School.
Bruce presently serves as a Fellow in Harvard University's Advanced Leadership Initiative. He also is Chairman of the Board of Directors of EL Education, Inc., and a member of the Board of Visitors of Dartmouth College's Rockefeller Center for Public Policy, the Board of Directors of Copyright Clearance Center, Inc., the Board of Advisors of the Committee to Protect Journalists, and the Counsels' Council of Lincoln Center. He also served on Penn Law School's Board of Overseers.
Bruce was recognized as a top-ranked, Band 1 lawyer – by Chambers Global for Intellectual Property: Trademark, Copyright & Trade Secrets, and by Chambers USA for both Media & Entertainment: Copyright & Contract Disputes and Intellectual Property: Trademark & Copyright.
For many years, Legal 500 recognized Bruce among the top-ranked "Leading" lawyers in the Copyright space and recommended him in the Trademark: Litigation, Media and Entertainment and Appellate areas. In addition, Bruce was regularly featured in The Best Lawyers in America for the specialties of Commercial Litigation, Copyright Law, First Amendment Law, and Intellectual Property Law. Having appeared in Best Lawyers each year from 1995 through 2020, he is one of a distinguished group of attorneys who have been listed for as long as 25 years. He was regularly recognized by Benchmark Litigation from 2012 as a "Local Litigation Star" in New York, by Lawdragon since 2012 as one of the 500 Leading Lawyers in America, and by World Trademark Review since 2013 as a leading trademark lawyer in New York in its WTR 1000 publication, which also called him "one of the nation's foremost copyright experts" in its 2019 edition. In 2015, The National Law Journal recognized Bruce among 50 Litigation "Trailblazers" nationwide for his high-profile work in the trademark, copyright and pro bono practice areas, and in 2017, World Intellectual Property Review named him to its inaugural list of global IP "Leaders," while Super Lawyers selected him as one of the top 100 lawyers in the New York Metro area. In 2019, Bruce was named a Fellow of the American Bar Foundation.
Bruce is a magna cum laude graduate of Dartmouth College, where he was elected to Phi Beta Kappa, and received his law degree, cum laude, from the University of Pennsylvania Law School.