Biography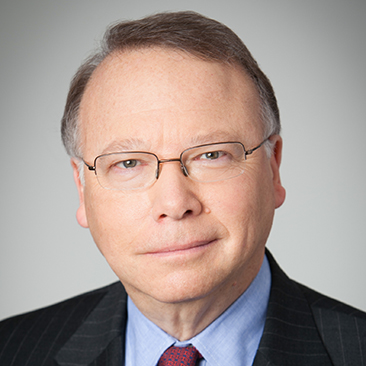 R. Bruce Rich is a senior partner at Weil and Co-Heads the Firm's Intellectual Property & Media practice. Mr. Rich is a nationally recognized expert in intellectual property law, focusing on the problems of communications, entertainment, and Internet industry clients. His areas of concentration include litigating and counseling in the fields of copyright, music licensing, trademark, antitrust, and the First Amendment.
Mr. Rich has served as lead trial counsel in significant copyright, trademark, music licensing, antitrust, misappropriation, and libel cases for, among other clients, Alibaba, eBay, Bertelsmann, DMX, the Copyright Clearance Center, HarperCollins, McGraw-Hill, Random House, The Walt Disney Company, ABC, CBS, NBC, Sirius XM, The New York Post, Pandora Media, the Television Music License Committee, and Reuters. He has also represented the Association of American Publishers in its Supreme Court amicus curiae and other First Amendment activities.
His work has earned him extensive recognition. Mr. Rich was named "Litigator of the Week" in the June 14, 2012 edition of the Am Law Litigation Daily for the representation of DMX in a significant victory in the U.S. Court of Appeals for the Second Circuit relating to the closely-watched royalty battle with Broadcast Music Inc. (BMI) and the American Society of Composers, Authors and Publishers (ASCAP). Mr. Rich was also named "Litigator of the Week" in 2008 for his groundbreaking victory for client eBay, in a high-profile trademark case against Tiffany & Co. Most recently in 2015, Mr. Rich served as lead trial counsel for Pandora Media in a high-profile sound recording royalty rate-setting trial against several of the largest record labels, in which the Copyright Royalty Board issued a very favorable ruling for Pandora and other webcasters, impacting billions of dollars in royalty payments.
Considered by Chambers USA 2015 as "industry-changing," Mr. Rich helped found the nation's pre-eminent practice group representing broadcast and cable television, background music, new media, and other entities in their music copyright relationships with composers, music publishers, the music performing rights organizations – the ASCAP, BMI, and SESAC – as well as with the recording industry insofar as digital delivery of copyrighted materials is concerned. Representative clients of the Firm in this area include the Television Music License Committee, Sirius XM, and Pandora Media.
Mr. Rich actively writes and lectures in his fields of expertise. He has spoken on copyright, trademark, First Amendment, and antitrust topics at numerous law schools, at Bar Association meetings and at industry conferences. He has provided expert testimony in court cases and before Congress, and has appeared on national television. Mr. Rich serves as Lecturer in Law at the University of Pennsylvania Law School and previously served as visiting Adjunct Professor at Vanderbilt Law School.
Mr. Rich is Chairman of the Board of Directors of EL Education, Inc. and serves on the Counsels' Council of Lincoln Center and on the Board of Advisors of the Committee to Protect Journalists. He has also served on Penn Law School's Board of Overseers.
Mr. Rich is currently recognized as a top-ranked, Band 1 lawyer – by Chambers Global for Intellectual Property: Trademark, Copyright & Trade Secrets, and by Chambers USA for both Media & Entertainment: Copyright & Contract Disputes and Intellectual Property: Trademark & Copyright. Clients in Chambers Global have described Mr. Rich as "outstanding," "masterful in court", and an "intensely smart, thoughtful and insightful lawyer." In Chambers USA 2017, clients called Mr. Rich a "'very effective' go-to copyright and trade mark litigator," and one market commentator declared "He's so good it makes me mad!" In Chambers USA 2016, clients called Mr. Rich a "titan of the Bar" and "incredibly productive." In Chambers USA 2013, Mr. Rich was hailed as a "'brilliant' litigator" who "impresses clients with his sharp intellect, great writing, and team-leading skills." Clients in older versions of Chambers USA have praised Mr. Rich as someone who "cares about the whole client and is mindful and sensitive to PR and extralegal issues," as "a prominent lawyer in the trademark and copyright arena," "extremely bright and knowledgeable of industry-specific issues," and as "a terrific adversary" and a "skillful diplomat."
For many years, Legal 500 has recognized Mr. Rich among the top-ranked "Leading" lawyers in the Copyright space and recommended him in both the Trademark: Litigation and Media and Entertainment areas. Commentators have lauded him as an "exemplary counsel [who] sees all the angles of all the issues" and "a brilliant legal mind," and praised his "unmatched business acumen and industry knowledge," "wealth of experience," and "ability to listen and reshape business ideas into legal theories." They have also acknowledged him as "the best in the business in this sector. He remains at the top of his game as a litigator and negotiator." In addition, Mr. Rich is regularly featured in The Best Lawyers in America for the specialties of Commercial Litigation, Copyright Law, First Amendment Law, and Intellectual Property Law. Having appeared in Best Lawyers each year from 1995 through 2017, he is one of a distinguished group of attorneys who have been listed for as long as twenty years. He also has been consistently recognized by Benchmark Litigation as a "Local Litigation Star" in New York since 2012, and by World Trademark Review as a leading trademark lawyer in New York in its WTR 1000 publication since 2013. He was also recognized in 2012 as among the Lawdragon 500 Leading Lawyers in America. In 2015, The National Law Journal recognized Mr. Rich among 50 Litigation "Trailblazers" nationwide for his high-profile work in the trademark, copyright and pro bono practice areas, and in 2017, World Intellectual Property Review named him to its inaugural list of global IP "Leaders," while Super Lawyers selected him as one of the top 100 lawyers in the New York Metro area.
Mr. Rich is a magna cum laude graduate of Dartmouth College, where he was elected to Phi Beta Kappa, and received his law degree, cum laude, from the University of Pennsylvania Law School.
Awards and Recognition, Speaking Engagements, Firm News & Announcements, Latest Thinking
Freedom of Speech and Press in a Challenging Time: An Inside View

Speaker(s): Bruce Rich

March 30, 2017 — New York, NY — Bruce Rich moderates a panel on "Freedom of Speech and Press in a Challenging Time: An Inside View," which includes Susan Chira (New York Times Journalist), Mark Fiore (Director & Associate General Counsel, Intellectual Property at Facebook), Joel Simon (Executive Director at Committee to Protect Journalists) and Josh Tyrangiel (Journalist and Executive Vice President, VICE News), as part of Weil's 2017 Technology, Intellectual Property & Media Lunchtime Seminar Series.

The PRO Consent Decrees: Where Do We Go From Here? Speaker(s): Bruce Rich

September 15, 2016 — New York, New York — Weil Intellectual Property & Media practice head R. Bruce Rich will participate in a seminar titled "The PRO Consent Decrees: Where Do We Go From Here," which is part of the inaugural Mondo.NYC Festival and Business Summit, taking place at the Kimmel Center at New York University.
Firm News & Announcements