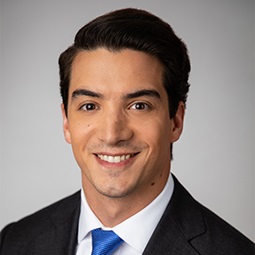 Philip L. DiDonato is an associate in the Restructuring Department of Weil's New York office.
Philip received his J.D. from Georgetown University Law Center, where he served on The Tax Lawyer, and his B.A. in English and Economics from Hamilton College.
Philip has been a member of teams representing various parties in a number of in-court restructurings, including:
Debtor/Company Side Experience:
Basic Energy Services, Inc., one of the nation's largest oilfield service companies with more than 2,400 employees, in connection with its chapter 11 cases and sale of substantially all of its assets.
Skillsoft Corporation, and its affiliates, a global leader in corporate learning, in their prepackaged chapter 11 cases with liabilities in excess of $2 billion.
NPC International, Inc. and its debtor affiliates in their chapter 11 cases involving over $900 million of funded debt. NPC is America's largest franchisee company with over 1,600 restaurants across two iconic brands–Pizza Hut and Wendy's and more than 35,000 employees.
Speedcast International Limited, and its affiliates, a provider of remote communications and IT services, in their chapter 11 cases.
Sears Holdings Corporation and its affiliated debtors, one of the largest retailers in the world and its chapter 11 cases represent one of the largest retail chapter 11 cases in history. At the time of commencing these cases, Sears had more than 68,000 employees and approximately $6 billion in debt.
Fusion Connect, Inc., and its domestic subsidiaries, a telecommunications services provider, in their chapter 11 cases with liabilities in excess of $650 million.
Ad Hoc Group Experience:
An ad hoc group of first lien creditors of Jason Industries, the North American industrials company.