Retired Partner

Washington, D.C.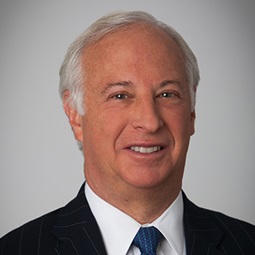 Peter Isakoff retired from the partnership in 2019. He headed the Litigation practice in the Washington, D.C. office of Weil, Gotshal & Manges LLP, specializing in white collar criminal defense, class action defense, and general civil and commercial litigation in both trial and appellate courts across the country. Peter achieved outstanding results for his clients at every stage of the litigation process, whether on motion, at trial or on appeal, through the development and skillful execution of creative and cost-effective strategies.
Peter graduated first in his class at Columbia Law School, where he was a notes editor for the Columbia Law Review. He then served as law clerk first for Judge Wilfred Feinberg at the United States Court of Appeals for the Second Circuit and then for Associate Justice John Paul Stevens at the United States Supreme Court. Following his clerkships, he joined the Criminal Division of the United States Department of Justice in Washington as a trial lawyer, specializing in white collar criminal prosecutions. Peter's private practice since 1983 involved a broad mix of cases, featuring criminal defense, antitrust, Truth in Lending Act, tax, intellectual property, international trade, lender liability and general commercial litigation. The Supreme Court appointed him to argue as amicus curiae in Ornelas v. United States, where he was credited by the Court with having "well fulfilled his assigned responsibility." 517 U.S. 690, 695 n.4 (1996).
Peter has written and lectured on a variety of litigation related topics, including the Foreign Corrupt Practices Act, discovery in complex cases, environmental crimes, and government contract compliance programs. In addition to heading the Firm's Washington, D.C. Litigation practice, he served on a number of firm-wide committees, including the National Litigation Training Committee, the National Litigation Orientation Committee, and the Compliance Committee, and was a member of the Investigations and Criminal Defense and Complex Commercial Litigation practice groups.