Biography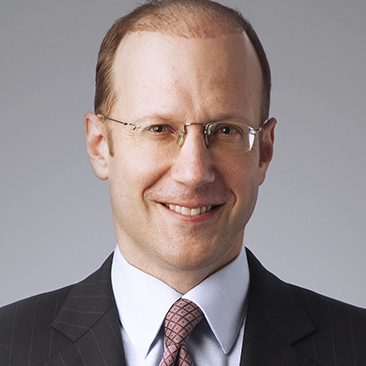 Peter Feist is a partner in Weil's Corporate Department. Mr. Feist focuses on private equity and mergers & acquisitions. He advises clients on a wide array of transactions, including private and public acquisitions, leveraged and management buyouts, going-private transactions, recapitalizations, financings, minority investments and divestitures.
Mr. Feist has represented many leading private equity and corporate clients including Advent International, Anchor Equity Partners, Baring Private Equity Asia, General Electric Company, Hahn & Co., Lee Equity Partners, Lindsay Goldberg, OMERS, Ontario Teachers' Pension Plan Board, Providence Equity Partners, Public Sector Pension Investment Board, Thomas H. Lee Partners and Unitas Capital, among others.
Mr. Feist is recognized as a "highly regarded" lawyer for Private Equity by IFLR1000 and has been consistently recognized as a leading transactional lawyer by Chambers and Legal 500. Chambers has noted that Mr. Feist's "'fine skill set, boosted by his extensive experience in deals' was highly praised by interviewees, along with his outstanding deal execution skills." Legal 500 has noted, "Lead partner Peter Feist is 'an excellent draftsman and adviser, with a high degree of pragmatism.'" IFLR has noted that he "is a top private equity lawyer." In addition, Mr. Feist's "extensive transactional experience" was highlighted by the International Who's Who of Mergers & Acquisitions Lawyers 2014.
Mr. Feist was a founding partner of Weil's Hong Kong office, where he led the Firm's Asia-Pacific private equity practice. Under Mr. Feist's leadership, Weil's private equity practice in Asia became one of the leading private equity platforms in the region and ranked a Tier 1 regional practice.
Selected transactions on which Mr. Feist has advised include:
Advent International in multiple matters, including, together with Bain Capital, in the sale of a controlling stake in Boart Longyear to an investor group led by Macquarie, and the subsequent disposition of certain interests in Boart Longyear in an IPO of Boart Longyear
Anchor Equity Partners, together with KKR, in the acquisition of a controlling stake in Ticket Monster, an e-commerce provider of discounted consumer goods, coupons for local services and travel packages from Groupon
Avista Capital Partners and MPI Research, Inc. in the pending approximately $800 million sale of MPI Research to Charles River Laboratories International, Inc.
Baring Private Equity Asia in multiple matters, including in its acquisition of CMS Info Systems, a cash management services company, from Blackstone
General Electric Company in multiple matters, including in its strategic plan to sell most of GE Capital's assets and its sales of its stakes in Hyundai Capital Services, a joint venture between Hyundai Motor Company and GE Capital, and Hyundai Card Co., a joint venture between Hyundai Motor Company and GE
Hahn & Co., together with Hankook Tire Co. Ltd., in the US$3.6 billion acquisition of an approximately 70% equity stake in Hanon Systems (f/k/a Halla Visteon Climate Control Corp.) from Visteon Corporation
Lee Equity Partners in its acquisition of K-MAC Holdings Corp.
OMERS Private Equity in its acquisition, with management, of Inmar, Inc. from ABRY Partners; and together with Harvest Partners, in the approximately $1 billion take-private acquisition of Epiq Systems, Inc. and its combination with Document Technologies Inc.
OMERS Private Equity and Berkshire Partners in their $3.85 billion sale of Husky IMS International Ltd. to Platinum Equity
Ontario Teachers' Pension Plan Board in multiple matters, including their approximately US$400 million investment in Kyobo Life Insurance Company
Providence Equity Partners in multiple matters, including (1) as part of the investor group in Young Lion Holdings Limited, in the group's acquisition of a 26% stake of Television Broadcasts Limited, a free-to-air producer and broadcaster of television programs, (2) in the acquisition of a stake in Hathway Cable & Datacom Ltd., a cable television service and Internet operator, (3) in its investments in UFO Moviez India Limited, a satellite-based digital cinema service, (4) in its acquisition of a 50% stake in Star CJ Network India, a home-shopping channel that is a joint venture with CJ O Shopping Co Ltd, (5) with Ayala Corporation in the acquisition of eTelecare Global Solutions (dual-listed in the U.S. and the Philippines), a provider of outsourcing services, and in its subsequent sale to Stream Global Services, (6) in its acquisition of Study Group, a leading education company and (7) in its acquisition of a majority interest in DoubleVerify, Inc.
Public Sector Pension Investment Board in the C$3.4 billion acquisition with Loral Space & Communications of BCE Inc.'s Telesat Canada and the related merger of Telesat Canada with Loral Skynet
THL Partners in multiple matters, including in the sale of its portfolio company Encoda Systems Holdings, Inc. to Harris Corporation
Unitas Capital in multiple matters, including (1) the sale of Air International Thermal Systems, a maker of air conditioning and related units for the car industry, to China-listed Nanjing Aotecar New Energy Technology, and (2) the €525 million acquisition of Hyva, a manufacturer of hydraulic cylinders and tippers for transportation equipment used in heavy-duty mining and environmental services, from 3i and others
Mr. Feist received his law degree, with first class honors, from Victoria University of Wellington, where he also received a business degree in accounting and finance.
Awards and Recognition, Latest Thinking, Firm News & Announcements, Speaking Engagements
Peter Feist Named a "Highly Regarded" Lawyer for Private Equity in the U.S.

Award Brief — IFLR1000

Peter Feist Recommended for Private Equity Buyouts

Award Brief — Legal 500 US

Peter Feist Ranked Band 1 for Private Equity Buyouts (International Firms) in China and Investments Funds (Experts Based Abroad) in India

Award Brief — Chambers Asia Pacific

Peter Feist Named Among Leading Lawyers for M&A

Award Brief — The International Who's Who of Mergers & Acquisitions Lawyers 2014

Peter Feist Named a Leading Individual in Legal 500 for Private Equity in Hong Kong

Award Brief — Legal 500 Asia Pacific

Peter Feist Named a "Leading" Lawyer for Private Equity in Hong Kong

Award Brief — IFLR1000
Firm News & Announcements
A Discussion of Key Differences in U.S., European and Asian Acquisitions

Speaker(s): Peter Feist and Simon Lyell

March 01, 2016 — Part of Weil's 2016 Private Equity Webinar Series

Recent Trends in Minority Investments PIPEs and Joint Ventures

Speaker(s): Peter Feist, Ramona Y. Nee and

Peter M. Milligan

September 29, 2015 — Part of Weil's 2015 Private Equity Webinar Series