Biography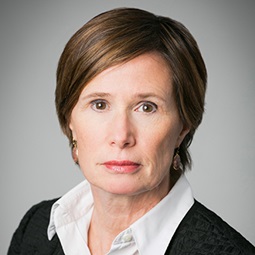 Miranda Schiller is a partner in Weil's Securities Litigation and Corporate Governance practice, where she focuses on representing companies and their directors and officers in shareholder class and derivative actions. She also has extensive experience counseling clients in transactions involving indentures and other debt instruments. Miranda has been named as one of the top securities litigators in New York City by New York Super Lawyers in every year since 2005. She has also been named a "Recommended" lawyer for Securities Litigation – Defense by The Legal 500. In 2013, her work on behalf of the outside directors of Satyam was recognized among the "Litigation Heavyweights" in the Financial Times' "US Innovative Lawyers" report.
Recent notable experience includes:
In re Vivendi Securities Litigation – Defeated over $70 million of claims filed by class members in post-trial proceedings in one of the few securities fraud class actions to be tried to judgment by showing that the investment advisers who were responsible for a majority of the purchases during the class period understood the allegedly concealed risks. The victories were covered by Law360.
Health Management Associates – Representing one of the largest hospital companies in multiple matters, including shareholder class and derivative actions arising out of government investigations into alleged False Claims Act (FCA) violations (motion to dismiss granted); a consent solicitation to remove the company's board of directors; shareholder class actions challenging one of the largest hospital mergers (plaintiffs voluntarily dismissed); shareholder litigation challenging continuing director ("proxy put") covenants in debt agreements (plaintiffs voluntarily dismissed); an SEC investigation; and counseling regarding FCA investigations by the Department of Justice.
Conceiving of and implementing a novel strategy to bind holders of over $1 billion of notes in a proposed state court proceeding following a default by the issuer, the Mashantucket Pequot Tribe, which won overwhelming support of note holders. (Foxwoods)
In re Satyam Securities Litigation (S.D.N.Y.) – Defense of outside directors of Satyam in securities fraud class action arising out of a corporate fraud described as "India's Enron." Motion to dismiss granted.
M&A Litigation – Defense of shareholder class actions challenging the mergers of Team Health/IPC and Iron Mountain/Recall in The Delaware Court of Chancery.
Other notable matters include:
Lillis, et al. v. AT&T and AT&T Wireless – Serving as lead trial and appellate counsel representing former directors and executives of MediaOne in action to recover value of out-of-the-money stock options that were cancelled in the AT&T-Cingular Wireless merger. Prevailed at trial; judgment vacated by Delaware Supreme Court and remanded; judgment reinstated by Delaware Supreme Court after proceedings on remand, with Court acknowledging its prior decision was mistaken.
Over the last 25 years, the successful defense of over 20 shareholder class and derivative actions alleging claims under the federal securities laws and for breaches of fiduciary duty.
Defense of numerous bondholder actions as well as § 16(b) short swing trading actions.
Prior to joining Weil in 1988, Miranda served as law clerk to The Honorable Lynn N. Hughes of the United States District Court for the Southern District of Texas.
Miranda is a member of the Boards of Directors of the Ping Chong Theater Company. She has been on the Firm's pro bono committee since 1996 and, over the last 20 years, has represented dozens of clients in pro bono matters. Miranda was the recipient of CancerCare's 2013 Help and Hope award.
Awards and Recognition, Firm News & Announcements
Miranda Schiller Named Among 2015 "Top Women" for Securities Litigation in New York

Award Brief — Super Lawyers

Miranda Schiller Named a "Recommended" Lawyer for Securities: Shareholder Litigation in the U.S.

Award Brief — Legal 500 US
Firm News & Announcements