Biography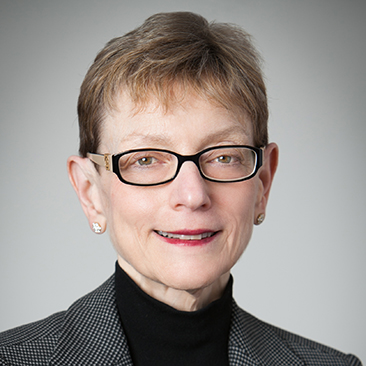 Mindy J. Spector is General Counsel of Weil, Gotshal and Manges and a partner in the Complex Commercial Litigation Group, which she co-chaired for four years. Ms. Spector is an experienced trial attorney who has zealously and successfully represented dozens of Fortune 500 companies during the course of her career. Clients rely on Ms. Spector's quick, creative thinking and concrete strategic advice when their business interests are on the line. Ms. Spector has consistently achieved favorable results for her clients. She has been lead counsel in numerous complex jury trials; examined key witnesses in court and arbitration proceedings; argued and won major appellate arguments; and negotiated complicated settlements. Ms. Spector has litigated cases in state and federal courts throughout the country, as well as in Latin America and Europe.
Ms. Spector practices in all areas of complex commercial litigation, including product liability, contract and commercial power litigation. She has substantive expertise in the defense of civil RICO cases, and has coordinated discovery on a nationwide basis in multiple related litigations.
Over the course of the last decade, Ms. Spector has defended numerous class actions brought by policyholders against insurance companies on market conduct issues. In the past five years alone, Ms. Spector has been lead counsel for Conseco, Travelers Life and Annuity, First Colony Life, and GE Capital Assurance (now Genworth).
Ms. Spector coordinated the defense for Westinghouse Electric Corporation in the nuclear steam generator litigations pending in several district courts around the country. She has been involved in the defense of commercial nuclear litigation for General Electric Company and Imo Industries. She has also been involved in the defense of antitrust litigation for BMW NA and in the Matsushita v. Zenith antitrust litigation in the US Supreme Court, and has represented CBS/Fox Video, Fox Inc., Travelers, and GE Capital in a variety of matters.
Ms. Spector also has extensive arbitration and mediation experience and has been involved in arbitrations before the American Arbitration Association, the International Chamber of Commerce and the American Stock Exchange.
In addition to her active representation of clients, Ms. Spector plays an important role in Weil's leadership. Besides serving as the Firm's General Counsel, Ms. Spector is also chair of the Firm's Nominating Committee, which conducts due diligence on partner candidates and nominates members of the Firm's Management Committee. She has also played an important role in the development of Weil's associate programs. Ms. Spector has also been a frequent lecturer in training sessions on topics such as arbitration, trial preparation, and discovery techniques. She has been recognized for Business Litigation and Dispute Resolution by New York Super Lawyers.
Ms. Spector is a member of the American Bar Association, the Association of the Bar of the City of New York, and the Board of New York Lawyers for the Public Interest.
Prior to joining Weil, Ms. Spector was a law clerk to the Honorable Leonard A. Bernikow, US Magistrate in the Southern District of New York.
Awards and Recognition, Speaking Engagements, Guides and Resources, Firm News & Announcements, Latest Thinking