Biography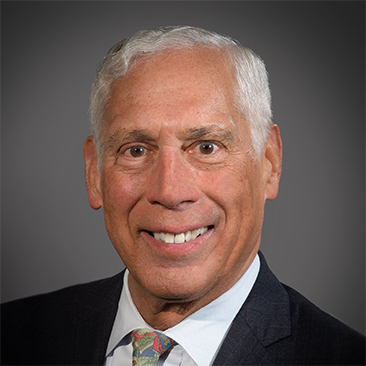 Michael Epstein is the head of Weil's Technology & IP Transactions practice and is based in New York. Mr. Epstein's practice involves transactions, litigation and counseling in all areas of intellectual property. His transactional work includes structuring and negotiating technology and intellectual property acquisitions and dispositions, technology transfer and licensing arrangements, outsourcing transactions, and joint ventures and other targeted alliances. He also has extensive experience with respect to commercial transactions such as supply and sourcing agreements, distribution and other marketing agreements, and services agreements, among others. He has extensive intellectual property litigation experience as well, including handling technology-related disputes and litigations involving non-­compete agreements and false advertising.
Selected Transactional Experience*
Aimbridge Hospitality Holdings, LLC in its sale to Advent International.
American Securities in the $1.37 billion sale of Arizona Chemical Holdings Corporation.
Array Biopharma, Inc., in its acquisition of the oncology drugs encorafenib and binimetinib from Novartis AG, and in the resolution of a dispute with Genentech, Inc.
Antin Infrastructure Partners in its acquisition of FirstLight Fiber.
athenahealth, Inc. in its $5.7 billion sale to Veritas Capital and Evergreen Coast Capital (an affiliate of Elliott Management Corporation) and planned combination with Virence Health.
Avista in its acquisition of ZEST Anchors, Inc., in the combination of Vertical / Trigen Holdings, LLC with Osmotica Holdings Corp Limited; in the proposed $924 million merger of Avista Healthcare Public Acquisition Corp., a SPAC sponsored by Avista Capital Holdings, with Envigo International Holdings, Inc.; and MPI Research, Inc. in the approximately $800 million sale of MPI Research to Charles River Laboratories International, Inc.
Berkshire Partners in, together with Warburg Pincus, a recapitalization of Consolidated Precision Products Corp.
Brookfield Asset Management Inc. in its approximately $855 million acquisition of GrafTech International Ltd.
Campbell Soup Company in its $6.1 billion acquisition of Snyder's-Lance, Inc.; $2.2 billion sale of Campbell International, Inc.; $510 million sale of Bolthouse Farms; $300 million sale of Kelsen Group A/S; and sales of all EMEA operations of Kettle Foods and Yellow Chips and Garden Fresh Gourmet.
Engility Holdings, Inc. in its approximately $1.3 billion stock-for-stock merger with TASC, Inc.
EQT Partners and its portfolio company Sivantos Pte. Ltd. (n/k/a WS Audiology A/S) in its acquisitions of TruHearing, Inc. and Clearwater Clinical Limited.
Fiera Infrastructure in its investment in Conterra Ultra Broadband Holdings, Inc.
General Atlantic in its sale of MeteoGroup Limited.
Getty Images in intellectual property, technology and content licensing matters, including in connection with Getty Images' acquisition of PicScout.
G & K Services, Inc. in its $2.2 billion merger with Cintas Corporation.
Gores Holdings II, a SPAC sponsored by an affiliate of The Gores Group, in its transaction with Verra Mobility Corporation, with an initial enterprise value of approximately $2.4 billion.
Heartland Dental Care, LLC in the sale, by Ontario Teachers' Pension Plan and other existing shareholders, of a majority stake in Heartland to KKR & Co., with Ontario Teachers' retaining a sizeable ownership stake.
The Home Depot, Inc. in its acquisition of the assets of The Company Store Group, LLC.
Institut Pasteur including, the dispute between Institut Pasteur and the United States Government concerning the rightful discoverer of the AIDS virus and the inventorship of the AIDS diagnostic test, and collaboration agreements between Institut Pasteur and the United States Government concerning AIDS and avian flu.
inVentiv Health, Inc. in its $4.6 billion merger with INC Research Holdings, Inc. creating Syneos Health, Inc.
JAB Holding Company, as leader of an investment group, in that group's $13.9 billion take-private of Keurig Green Mountain, Inc.
The Kroger Company in its acquisitions of Roundy's, Inc., Vitacost.com, Inc. and Home Chef; joint venture with Lindsay Goldberg to form PearlRock Partners; $2.15 billion sale of its convenience store business unit to EG Group; and sale of its Turkey Hill business to Peak Rock Capital.
Lantheus Medical Imaging in several matters including its acquisition of products from Epix Pharmaceuticals.
L'Oréal USA in its $1.3 billion acquisition of the CeraVe, AcneFree and AMBI skincare product brands from Valeant Pharmaceuticals International, Inc. (n/k/a Bausch Health Companies), $1.2 billion acquisition of IT Cosmetics and acquisitions of Essie Cosmetics and Urban Decay Cosmetics.
The McGraw-Hill Companies, Inc. (n/k/a S&P Global Inc.) in the divestiture of its education business.
Montagu Private Equity in its $490 million acquisition of the original equipment manufacturing (OEM) and tissue processing businesses of RTI Surgical, Inc.
Mudrick Capital Acquisition Corporation, a SPAC sponsored by Mudrick Capital, in its acquisition of substantially all of the assets of Hycroft Mining Corporation, with an initial enterprise value of approximately $537 million.
Nexeo Solutions, Inc. in its $2 billion sale to Univar Inc. and its $640 million sale of Nexeo Solutions Plastics to One Rock Capital Partners.
Oak Hill Capital Partners in its acquisition of EPIC Insurance Brokers & Consultants and EPIC's acquisitions of Frenkel & Company, Integro Holdings Inc. and Prime Risk Partners Inc.
Ontario Teachers' Pension Plan in its acquisitions of APCO Holdings, PetVet Care Centers, CSC ServiceWorks Holdings and Synergy Outdoors LLC; and in, together with L Catterton and others, the sale of PetVet Care Centers.
Partners Group Limited in its acquisition of a majority stake in Pacific Bells, Inc. and World Wide Wings, LLC.
Pirelli & C. S.p.A. in most major matters involving technology and intellectual property over the past 20 years.
Providence Equity Partners its sale of World Endurance Holdings, Inc., operator of the Ironman Triathlon competitions, to Wanda Sports Holdings (USA) Inc., and in its acquisition of an equity stake in RentPath, Inc.
Providence Strategic Growth Partners in its investment in Burning Glass Technologies and Propertybase in its acquisition of BoldLeads.com, Inc.
PSAV, Inc., Goldman Sachs and Olympus Partners (PSAV's sponsors) in the sale of PSAV to Blackstone.
Reorg Research, Inc. (at the time a portfolio company of Susquehanna Growth Equity) in its sale to Warburg Pincus.
Sanofi in numerous transactions, including its $25 billion exchange of Merial, its animal health business, for the consumer healthcare business of Boehringer Ingelheim GmbH, its $2.5 billion acquisition of Synthorx, Inc., its $125 million investment in Warp Drive Bio, its acquisitions of Pluromed, Inc., Genzyme Corporation, and Chattem, Inc., and its $350 million sale of its Seprafilm Adhesion Barrier and related assets to Baxter International Inc.
SGS SA in its $335 million sale of Petroleum Service Corporation to Aurora Capital Partners.
Signet Jewelers Limited in its approximately $1.4 billion acquisition of Zale Corporation, its $328 million acquisition of R2Net, Inc. and Segoma Imaging Technologies, and in its $625 million sale of convertible preferred shares to Leonard Green & Partners, the proceeds from which were to be used to fund a repurchase of up to $625 million in Signet common stock.
Snow Phipps Group in its acquisitions of DecoPac, Inc. and FeraDyne Outdoors, the acquisition by FeraDyne of Field Logic., Inc., and the acquisition by Cascade Environmental, LLC of TerraTherm, Inc., and in the acquisition and sale of Kele, Inc.
Straight Path Communications Inc. in its $3.1 billion sale to Verizon Communications Inc.
Sun Life Financial Inc. in its acquisition of Prime Advisors.
TCV in its $250 million minority investment in Vice Media.
Thomas H. Lee Partners in its acquisitions and sale of a majority stake in 1-800 CONTACTS; acquisition of Systems Maintenance Services; its sale of a 50% interest in inVentiv Health, Inc. (n/k/a Syneos Health, Inc.), to Advent International, valuing inVentiv at $3.8 billion; and Intermedix Corporation in its $460 million sale to R1 RCM Inc.
Total S.A. in its pending $8.8 billion acquisition of all of the oil and natural gas assets, liabilities, businesses and operations of Anadarko Petroleum Corporation in each of Algeria, Ghana, Mozambique and South Africa.
TPG Growth and TPG Special Situations Partners in their acquisition of a minority stake in Spotify Technology S.A.
VIVUS, Inc. in a licensing and supply arrangement with Metuchen Pharmaceuticals LLC.
The Walt Disney Company on intellectual property aspects of its $4 billion acquisition of Marvel Entertainment.
Willis Towers Watson PLC in its $1.3 billion acquisition of TRANZACT.
Wyndham Destinations, Inc. in its $166 million sale of Wyndham Vacation Rentals LLC to Vacasa LLC.
Mr. Epstein is the author of the treatises, Epstein on Intellectual Property and Modern Intellectual Property, a co-author of Online – Internet Law, International Intellectual Property, and a co-editor of Drafting License Agreements, The Corporate Counsellor's Deskbook, The Departing Employee, Doing Business in Eastern Europe, Biotechnology Law, The Trademark Law Revision Act, Joint Ventures and Other Cooperative Business Arrangements, and Trade Secrets, Restrictive Covenants and Other Safeguards. He is the author of more than sixty articles on intellectual property law as well. He has lectured all over the world on intellectual property matters, including on such topics as trade secrets, biotechnology law, computer law, e-commerce, unfair competition, outsourcing, trademark law, licensing and non-compete agreements. Mr. Epstein is a founder and co-editor of Intellectual Property & Technology Law Journal; and a member of the Editorial Boards of Computer Lawyer, Intellectual Property Strategist, and Cyberspace Lawyer.
Mr. Epstein is consistently recognized as a leading lawyer for Technology & Outsourcing in New York by Chambers USA and has been "praised for his outstanding ability in litigation and licensing, outsourcing and strategic alliance transactions" and as a "a seminal figure in the New York area" with "very wide-ranging and superior skills." He is listed in the Technology Transactions "Hall of Fame," for Patents: Licensing "Hall of Fame" and is recommended in Healthcare: Life Sciences by Legal 500 US. Mr. Epstein is recognized as an "IP Star" for IP Transactions by Managing Intellectual Property and "Highly Recommended" by IAM Patent 1000, with clients noting he is "not like your typical external service provider – he acts like he's in-house and provides extremely close support. In negotiations, he's reasonable yet tough, and he really pushes to reach your objectives." Mr. Epstein is also recognized as a leading lawyer for Technology Law in New York by Best Lawyers in America and for Intellectual Property by Super Lawyers.
Mr. Epstein is active in community, philanthropic and public service matters. Mr. Epstein is Chairman of the Board of Trustees of the Northwell Health System and a member of the board of Northwell's Feinstein Institute for Medical Research. He is Co-Chair of the Board of Overseers of the Zucker School of Medicine at Hofstra/Northwell. Mr. Epstein also serves on the boards of the Jewish Board of Family and Children's Services and the Jonas Salk Foundation. He is a past member of the Dean's Advisory Council for the College of Arts & Sciences at Lehigh University and has served on advisory panels to Congress and to the National Academy of Sciences, Institute of Medicine on intellectual property matters. Mr. Epstein has been awarded the Distinguished Trustee Award by the United Hospital Fund and awarded the Saul Z. Cohen Leadership Award by The Jewish Board of Family and Children's Services. Mr. Epstein is a Clinical Assistant Professor, Department of Medicine, Donald and Barbara Zucker School of Medicine at Hofstra/Northwell, where he teaches ethics.
Mr. Epstein is a member of the American Bar Association: Litigation Section; Intellectual Property Law Section; and Section on Business Law and a member of the New York State Bar Association: Intellectual Property Law Section.
Mr. Epstein is a member of the Firm's Corporate Leadership Team and has been a member of the Firm's Management Committee.
* Many of the acquisitions listed had separate technology/IP transactions as components of the larger transaction.
Awards and Recognition, Firm News & Announcements
Michael Epstein Named to the "Hall of Fame" for Technology Transactions and Patents: Licensing

Award Brief — Legal 500 US

Michael Epstein Named a "Leading" Lawyer for Technology & Outsourcing: New York

Award Brief — Chambers USA

Michael Epstein Recommended for Healthcare: Life Sciences

Award Brief — Legal 500 US

Michael Epstein "Highly Recommended" for Technology Transactions

Award Brief — IAM Patent 1000

Michael Epstein Named a "Best Lawyer" for Technology Law in New York

Award Brief — Best Lawyers in America

Michael Epstein Named an "IP Star" for IP Transactions in New York

Award Brief — Managing Intellectual Property "IP Stars"
Firm News & Announcements