Biography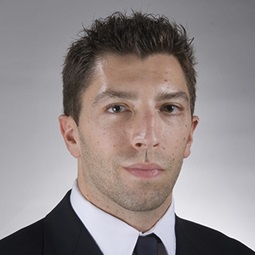 Matthew Goren is a partner in the Restructuring Department of Weil, Gotshal & Manges LLP. He has extensive experience advising debtors and creditors in restructuring scenarios, both in and out of court, across a broad range of industries. Matthew is also experienced in representing financial advisers as retained professionals in chapter 11 cases.
Most recently, in 2021, Matthew was recognized for his accomplishments leading the landmark chapter 11 restructuring of PG&E Corporation, named "Mega Company Turnaround/Transaction of the Year" by Turnaround Management Association. In 2022, Matthew was named among 500 Leading Global Bankruptcy & Restructuring Lawyers by Lawdragon. In 2021, Matthew was named an "Emerging Leader" by The M&A Advisor. 
Prior to joining the Firm, Matthew clerked for the Honorable Burton R. Lifland, Bankruptcy Judge for the United States Bankruptcy Court for the Southern District of New York. Prior to joining Weil, Matthew represented (i) debtors and creditors, including major financial and lending institutions, in connection with corporate restructurings and (ii) court-appointed receivers in proceedings before state and district courts involving Ponzi schemes and other fraudulent activities.
Matthew received a B.S., in marketing and general business management, from the University of Maryland, College Park, and a J.D., magna cum laude, from New York Law School, where he served as Executive Case Comments Editor for the New York Law School Law Review.
Representative Experience
Select Debtor/Company-side Experience
BlackRock, Inc. in the sale of its interest in Mariah del Norte, LLC, which owns and operates an approximately 230 megawatt clean energy windfarm located on nearly 26,000 acres in Parmer, Castro and Deaf Smith Counties, Texas.
All Year Holdings Limited, a British Virgin Islands company that operates as a holding company which, through its direct and indirect subsidiaries, focuses on the development, construction, acquisition, leasing and management of residential and commercial properties, including 1,600 residential and commercial units in Brooklyn, New York, with an aggregate net book value in excess of $1.17 billion, in connection with its chapter 11 case; and affiliate Evergreen Gardens Mezz and certain related entities, in connection with the successful $506 million sale of the Denizen properties, which was consummated pursuant to a partially prepackaged joint chapter 11 plan in their separate chapter 11 cases.
Phymed Healthcare Group, which provided outsourced anesthesiology, pain management and critical care services to hospitals and ambulatory surgery centers in the United States, in the sale of substantially all of its assets.
PG&E Corporation and Pacific Gas and Electric Company, one of the largest combined natural gas and electric energy companies in the United States and the largest utility company in the State of California, in their chapter 11 cases. PG&E has approximately 16,000,000 customers, 24,000 employees and estimated liabilities (including contingent and disputed liabilities) in excess of $50 billion.
Takata Corporation, a Japan-based automotive parts supplier subject to massive mass tort liabilities and other creditor claims, in its global restructuring, including the chapter 11 cases of its U.S. and Mexican entities and the ultimate $1.6 billion sale to Key Safety Systems.
Sears Holdings Corporation and its affiliated debtors in their chapter 11 cases, which represented one of the largest retail chapter 11 cases in history. At the time of commencing these cases, Sears had more than 68,000 employees and approximately $6 billion in debt.
Waypoint Holdings Ltd., a global helicopter leasing company, in its chapter 11 cases.
Halcón Resources Corporation., an independent energy company focused on the acquisition, production, exploration, and development of onshore oil and natural gas assets, in their first prepackaged chapter 11 cases with liabilities in excess of $2.89 billion and a reduction in debt of $1.8 billion.
Chassix Holdings, Inc. and its domestic subsidiaries, in connection with the prearranged chapter 11 restructuring of their $700 million capital structure. Chassix employs more than 4,500 people worldwide and is one of the world's leading manufacturers of chassis and other safety-critical components to the world's leading car makers, including BMW, Chrysler, Ford, General Motors and Nissan. The Chassix restructuring has been recognized as the 2016 Chapter 11 Reorganization of the Year (Over $500 Million) by The M&A Advisor and the Prearranged Chapter 11 Restructuring and Recapitalization of the Year at the 2016 Turnaround Atlas Awards.
AMR Corporation and its US subsidiaries, including American Airlines, Inc., in their chapter 11 restructuring and merger with US Airways.
Reader's Digest Association, Inc., and its affiliated debtors in connection with their chapter 11 cases and the successful restructuring of the global media and direct marketing company.
Trump Entertainment Resorts, Inc. and its affiliated debtors, in connection with the chapter 11 cases and restructuring of three Atlantic City casinos and their related assets and operations.
Finlay Enterprises, Inc. and its affiliated debtors in connection with the sale of their fine jewelry assets and operations.
Select Creditor/Acquiror/Other Experience:
An ad hoc group of lenders in connection with the out-of-court restructuring of Stallion Oilfield Holdings, Inc., an energy services organization that provides upstream, midstream, and industrial services to oil and gas exploration and production companies, drilling contractors, pipeline companies, and industrial companies across the United States, Gulf of Mexico, and certain international areas.
Purchaser of substantially all of the assets of Blue Matrix Labs and its affiliated debtors, a manufacturer of specialty toys and other products.
Firm News & Announcements, Awards and Recognition, Speaking Engagements, Guides and Resources, Latest Thinking
Firm News & Announcements