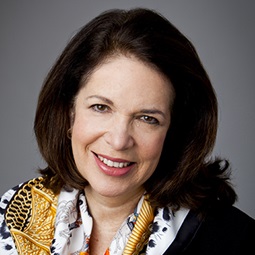 Marcia Goldstein retired from the partnership at Weil, Gotshal & Manges LLP in 2020. She was a partner in the Restructuring Department and served on the Firm's Management Committee and as chair of the Department. She practiced with the Firm for over forty years in all areas of domestic and international debt restructuring and crisis management. She has been a lecturer at Yale, Harvard, Columbia, NYU, Cornell and Cardozo Law Schools and is a frequent speaker at restructuring seminars both domestically and internationally.
Marcia
 served as lead restructuring lawyer in a number of major international and U.S. cases, representing a wide range of interests and parties. She represented debtors, bank groups, secured and unsecured creditors, purchasers and other parties in numerous major debt restructurings.
Marcia was named "Highly Regarded" for Restructuring and Insolvency in the U.S. by IFLR1000 in 2020; named among the Notable Women in Law by Crain's New York Business in 2019; was awarded Dealmaker of the Year by The American Lawyer for her work as counsel to Takata in its global restructuring and $1.6 billion asset sale to Key Safety; and was awarded Best in Insolvency & Restructuring by Euromoney Legal Media Group's Americas Women in Business Law all in 2019. Marcia was named, among a very select few, to receive a Lifetime Achievement Award from the New York Law Journal in 2018. Also, in 2018 Marcia was recognized among IFLR1000's "Women Leaders".  She was selected by The National Law Journal as one of its "100 Most Influential Lawyers in America", was the 2012 recipient of Euromoney Legal Media Group's award for America's Women in Business Law and was named among the Top 10 New York Super Lawyers. In 2009, 2011, 2013 and 2015 Marcia was named one of the "50 Most Powerful Women in New York" by Crain's New York Business in 2013 and in 2008, she was named one of the '50 Women to Watch' by the Wall Street Journal. She was named one of the two "Women of the Year in Restructuring" in 2008 by the International Women's Insolvency & Restructuring Confederation. She has been recognized as an "Outstanding Bankruptcy Lawyer" seven times by Turnarounds and Workouts, and as "Global Insolvency & Restructuring Lawyer of the Year" – seven years running – by Who's Who Legal (for the International Bar Association). The American Lawyer featured Marcia as a "Dealmaker of the Year" in 2004 for leading the successful restructuring of WorldCom and in 2008 for her leadership role in situations at the epicenter of the financial crisis, including chapter 11 counsel for Washington Mutual, restructuring advisor to AIG, and U.S. counsel for Kaupthing Bank. Marcia has been consistently ranked "Band 1" in Bankruptcy/Restructuring for Chambers Global, as a "Leading" Lawyer for Chambers USA, Legal 500 and IFLR1000, and has been consistently recognized by Benchmark Litigation as a "Litigation Star" since 2013. She was also recognized in Expert Guides' 2014 "Women in Business Law" for Insolvency and Restructuring. Most recently, she was named among 50 "Legends" by Lawdragon for making its 500 Leading Lawyers in America list for the 10th consecutive year.
Marcia is a member of the National Bankruptcy Conference, the American College of Bankruptcy and the International Insolvency Institute and has chaired the Business Reorganizations Committee of the Association of the Bar of the City of NY.
Marcia has been a leader of UJA's Bankruptcy and Reorganization Committee and has served on the Board of Her Justice. She currently serves on the Board of Boys and Girls Harbor, the Leadership Council for Tina's Wish, and the Cornell Law School Advisory Council.
Representative Experience
Company-side Experience:
Takata Corporation, a Japan-based automotive parts supplier subject to massive mass tort liabilities and other creditor claims, in its global restructuring, including the chapter 11 cases of its U.S. and Mexican entities and the ultimate $1.6 billion sale to Key Safety Systems.
Chassix, Inc., and its domestic subsidiaries, in connection with their prearranged chapter 11 restructuring of their $700 million capital structure. Chassix employs more than 4,500 people worldwide and is one of the world's leading manufacturers of chassis and other safety-critical components to the world's leading car makers, including BMW, Chrysler, Ford, General Motors and Nissan. The Chassix restructuring has been recognized as the 2016 Chapter 11 Reorganization of the Year (Over $500 Million) by The M&A Advisor and the Prearranged Chapter 11 Restructuring and Recapitalization of the Year at the 2016 Turnaround Atlas Awards.
MF Global UK, through cross-continental coordination, teams from the U.K. and U.S. advised the Special Administrators of the UK arm of commodities and listed derivatives broker, MF Global UK Limited and certain of its affiliates, which filed for administration pursuant to the UK's Investment Bank Special Administration Regulation 2011 (SAR) – at the time this represented the first instance in history in which the SAR had been initiated.
General Growth Properties, Inc., a publicly traded REIT which was the largest real estate company to seek chapter 11 relief. General Growth Properties is the second-largest owner and operator of shopping malls in the United States, which, despite approximately $27.3 billion in debt, emerged in November 2010 as a public company with a plan that paid creditors in full and returned substantial value to shareholders.
Extended Stay Inc., the largest owner of mid-priced extended stay hotels (with a chain of 680 hotels), and its debtor affiliates in one of the largest chapter 11 cases in the commercial mortgage-backed securities ("CMBS") market, which had over $7 billion of CMBS and mezzanine debt.
AIG, in its out-of-court restructuring stemming from the aftermath of the financial crisis – this representation required a broad-based approach that integrated restructuring with structured finance, derivatives, securities litigation, and corporate governance.
Kaupthing Bank, counsel to the Foreign Representative for Kaupthing Bank hf., Iceland's largest bank, in its chapter 15 proceedings in the US and insolvency case in Iceland.
Reader's Digest Association, Inc., counsel to the debtor on its chapter 11 case.
Washington Mutual Inc., the parent holding company of Washington Mutual Bank, in its chapter 11 cases.
LandSource Communities Development LLC, a land development company, in its chapter 11 restructuring, with $1.24 billion of debt. The reorganized Company emerged from bankruptcy as Newhall Land Development, LLC.
Advanta Corp, a business credit card lender, in its chapter 11 restructuring.
BearingPoint Inc., a management and technology consulting services firm, in its prearranged chapter 11 case with approximately $2.23 billion of debt. Prior to the filing, the Company negotiated a reorganization plan with its secured lenders. Subsequently, the Company determined that creditor recoveries would be maximized though sales of the Company's assets and completed sales of substantially all of its assets.
Regal Cinemas, Inc., in out-of-court restructuring negotiations and implementation of its plan in a pre-packaged chapter 11 case.
United Companies Financial, a mortgage lender, in its chapter 11 case and sale of assets.
Atkins Nutritionals Inc., an international manufacturer of weight management nutrition products, in connection with its successful chapter 11 case, which emerged from bankruptcy protection only five months after the commencement of its case. The case involved not only the chapter 11 filings for Atkins and its domestic subsidiaries, but also corresponding proceedings in Canada and in the UK.
WorldCom, Inc., in conjunction with the chapter 11 reorganization of WorldCom in the United States and successfully restructuring 200 companies outside of the US without insolvency proceedings.
Parmalat S.p.A., an Italian multinational dairy and food corporation, in its chapter 11 cases. Served as global coordinating counsel in the management and coordination of multiple restructurings and insolvency proceeding in Europe, North and South America, which subsequently resulted in Parmalat's successful emergence from bankruptcy and was ultimately listed on the Italian Stock Exchange.
Creditor-side/Other Experience:
Allied/Federated Department Stores, counsel to the bank syndicate; involved in the development and confirmation of a plan of reorganization for Federated Department Stores.
Kodak, in connection with our representation of an American multinational technology company in acquisition of patents.
Nortel, in connection with our representation of an American multinational technology company in leading a group acquisition of patents for $4 billion.
National Public Finance Guarantee Corporation in connection with the Title III cases of the Commonwealth of Puerto Rico and certain of its instrumentalities.
Washington Group International, Inc., counsel to a bank group with Credit Suisse as agent in the chapter 11 case of Washington Group International, a construction and engineering firm.