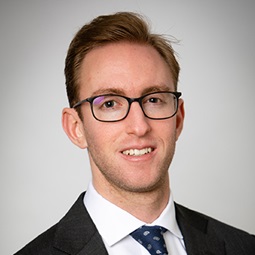 Justin Kanoff is an associate in the Restructuring Department of Weil's New York office.
Justin received his J.D. from Emory University School of Law, with Honors, and his B.S. from The Ohio State University. He serves as a teaching assistant for a business reorganization course at Cardozo Law School and is a regular contributor to the Weil Restructuring Blog. Justin has been recognized for his pro bono efforts, including for his role in representing the N.Y. Police and Fire Widows' & Children's Benefit Fund.
Mr. Kanoff has played a role on a number of teams advising:
Debtor/Company Side Experience:
Representation of a leading independent entertainment company in connection with a restructuring of over $700 million in funded debt through a consensual out-of-court recapitalization transaction.
All Year Holdings Limited, a British Virgin Islands company that operates as a holding company which, through its direct and indirect subsidiaries, focuses on the development, construction, acquisition, leasing and management of residential and commercial properties, including 1,600 residential and commercial units in Brooklyn, New York, with an aggregate net book value in excess of $1.17 billion, in connection with its chapter 11 case; and affiliate Evergreen Gardens Mezz and certain related entities, in connection with the successful $506 million sale of the Denizen properties, which was consummated pursuant to a partially prepackaged joint chapter 11 plan in their separate chapter 11 cases.
Healogics, Inc., the nation's leading wound-care center operations provider, on a comprehensive restructuring of over $860 million in funded debt through an out-of-court debt-for-equity exchange, resulting in a $450 million deleveraging that obtained 100% participation from its lenders and provided Healogics with $240 million in new equity financing. As part of the transaction, the Company also secured a new $30 million revolving credit facility, in addition to a new $370 million first lien term loan.
Creditor/Other Experience:
American International Group, Inc., as equity holder and largest unsecured creditor owed approximately $37.5 billion, in connection with the chapter 11 case of AIG Financial Products Corp.
An ad hoc group of holders of senior notes issued by Universal Entertainment Corporation ("UEC"), a Japanese manufacturer of gaming products that is publicly traded on the Tokyo Stock Exchange, in its restructuring efforts.