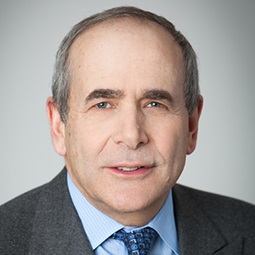 Joseph S. Allerhand retired from the partnership in 2021. He was Co-Head of Weil's Securities Litigation practice and one of the leading securities litigators and corporate counselors in the United States. Joseph had more than 40 years of experience in shareholder class actions, M&A litigation, SEC investigations, arbitrations, and busted deal litigations.
Joseph argued and tried numerous high-profile cases in state and federal courts, and before arbitration panels. In particular, he appeared regularly in the Delaware Chancery Court and the Delaware Supreme Court in connection with M&A transactions and shareholder disputes.
Joseph also regularly counseled boards of directors and special committees on a wide variety of corporate transactions and internal investigations.
Joseph was named by The New York Times as one of the top 100 lawyers in New York and was consistently named by the Legal 500 and Chambers USA as one of America's leading securities lawyers. Chambers USA for many years recognized Joseph as one of the top 10 securities litigators in New York, describing him as "a leading figure in shareholder and M&A litigation, drawing on over three decades of expertise in multibillion-dollar securities class actions and SEC investigations." Clients and peers in Chambers USA described him as "top-tier and a master of litigation," "incredibly bright and dynamic," "a formidable litigator" with "extensive knowledge of all manner of securities issues," and as a "knockout in the courtroom as well as a deft performer behind the scenes." Chambers' sources also note that Joseph brought the "ability to take complex legal issues and distill them into simplistic and intuitive themes that are persuasive to the court." New York Magazine named him as one of the top lawyers for "bet the company" litigation. Joseph was ranked as a "National Star" for Securities Litigation and as a "Local Litigation Star" in New York by Benchmark Litigation, was listed among the Lawdragon 500 "Leading Lawyers in America," and was recognized by Best Lawyers in America, including in the areas of Bet-the-Company Litigation and Commercial Litigation.
Joseph wrote and lectured frequently on securities litigation. Most recently, he authored a chapter on "Defending Companies in Crisis," which appeared in Litigating Securities Class Actions (Matthew Bender).
Joseph serves as co-President of the Metropolitan Council on Jewish Poverty and on the Boards of the New York Legal Assistance Corp. and Big Brothers/Big Sisters of New York. He recently completed service on the board of UJA – Federation of New York, which in 2018 awarded him the prestigious Judge Joseph M. Proskauer Award for outstanding professional achievements and service to the community, and was one of the founders of the Solomon Schechter School of Manhattan.