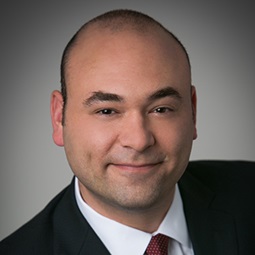 Jonathan Goltser is an associate in Weil's Capital Markets practice and is based in New York. Jonathan participates in advising private equity sponsors, issuers and underwriters in connection with public and private offerings of securities and other capital markets transactions, including investment grade and high yield debt offerings, IPOs and secondary offerings, tender and exchange offers, and reorganizations and restructurings.
Jonathan has been part of the teams advising:
Representation of a leading independent entertainment company in connection with a restructuring of over $700 million in funded debt through a consensual out-of-court recapitalization transaction.
Memorial Production Partners LP in a prepackaged bankruptcy resulting in the restructuring of more than $1.3 billion of debt, as well as the issuance of 25 million shares and 2.2 million warrants issued by the reorganized company, Amplify Energy Corp.
Basic Energy Services, Inc., in its $775 million-plus-interest exchange of its unsecured notes due 2019 and 2022 for New Common Shares in Basic, as reorganized, and $125 million rights offering to certain noteholders to receive convertible PIK notes which, under terms of their issuance, were automatically deemed converted into New Common Shares in Basic, as reorganized.
Ad Hoc Holders of 2019 Notes Issued by Cobalt International Energy, in Cobalt's $617 million exchange of convertible senior notes for new second lien senior secured notes and common stock and its $500 million issuance of new first lien senior secured notes.
The transaction committee for Reynolds American, Inc. in review of British American Tobacco plc's $49 billion takeover of Reynolds American, Inc.
Ollie's Bargain Outlet, Inc. (a portfolio company of CCMP Capital Advisors), and CCMP Capital Advisors in a $358 million secondary offering of its common shares.
Jonathan received his J.D. from Emory University School of Law and an MBA from Emory's Goizueta Business School. He received his B.A. from the University of Florida.