Biography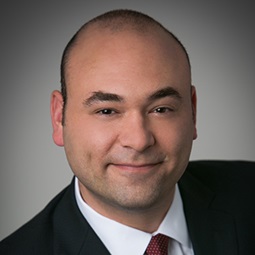 Jonathan Goltser is an associate in Weil's Restructuring Department and is based in New York. Jonathan's practice includes all aspects of domestic and cross-border corporate restructuring, special situations, distressed M&A, distressed financing, and bankruptcy and insolvency proceedings. Jonathan has been a member of teams representing debtors, ad hoc creditor groups, secured lenders, other creditors, DIP lenders, sponsors, and acquirors spanning across a broad range of industries, including energy, retail, real estate, entertainment, and technology. Jonathan started his career at Weil focusing on capital markets aspects of restructuring transactions, developing expertise in rights offerings, out-of-court exchanges, and closing restructuring transactions of publicly traded companies. Jonathan received his J.D. from Emory University School of Law and an MBA from Emory's Goizueta Business School. He received his B.A. from the University of Florida.
Jonathan has been a member of teams advising:
Debtor/Company-side Experience:
Core Scientific, one of the world's largest cryptocurrency mining and hosting companies with approximately $1 billion in debt in evaluating strategic options in light of falling Bitcoin prices and other headwinds in cryptocurrency industry.
Serta Simmons Bedding, LLC, one of the largest manufacturers and distributors of mattresses in North America, in connection with its chapter 11 case with approximately $1.9 billion in debt obligations.
Talen Energy Supply, LLC, a power generation and infrastructure company in North America, in its chapter 11 cases with approximately $5 billion in funded debt obligations.
All Year Holdings Limited, a British Virgin Islands company that operates as a holding company which, through its direct and indirect subsidiaries, focuses on the development, construction, acquisition, leasing and management of residential and commercial properties, including 1,600 residential and commercial units in Brooklyn, New York, with an aggregate net book value in excess of $1.17 billion, in connection with its chapter 11 case; and affiliate Evergreen Gardens Mezz and certain related entities, in connection with the successful $506 million sale of the Denizen properties, which was consummated pursuant to a partially prepackaged joint chapter 11 plan in their separate chapter 11 cases.
Exide Holdings, Inc. and its debtor-affiliates, a multinational lead-acid battery manufacturing company, in their chapter 11 cases.
Representation of a leading independent entertainment company in connection with a restructuring of over $700 million in funded debt through a consensual out-of-court recapitalization transaction.
Memorial Production Partners LP/Amplify Energy Corp., an oil and gas master limited partnership, in its prepackaged chapter 11 proceedings resulting in the restructuring of more than $1.3 billion of debt, as well as the issuance of 25 million shares and 2.2 million warrants issued by the reorganized company (Amplify Energy Corp.).
Basic Energy Services, Inc., one of the nation's largest oilfield service companies with more than 2,400 employees, in connection with its chapter 11 cases and sale of substantially all of its assets.
Creditor/Acquiror/Other Experience:
An ad hoc group of holders of $500 million of first lien notes who achieved approximately 114% recovery in the chapter 11 case of Cobalt International Energy.
Firm News & Announcements
Firm News & Announcements