Biography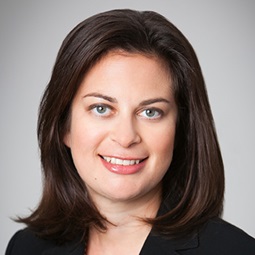 Jessie B. Mishkin is counsel in the Complex Commercial Litigation practice in the Litigation Department of Weil's New York office. Her practice focuses on various forms of complex commercial litigation and arbitration, including breach of contract, breach of fiduciary duty, trade secrets, employment, antitrust, First Amendment, trademark, right of publicity, and class action matters for clients in the media, technology, pharmaceutical, healthcare, energy and other industries.
Jessie
also works closely with financial services companies, private equity firms, and major manufacturers and distributors, and has been a member of Weil teams that counsel them and represent them in federal and state courts and before arbitration panels across the country. In the bankruptcy litigation area,
Jessie
's experience includes multiple adversary proceedings and contested matters.
Jessie has been involved in several recent victories that have resulted in written decisions, including:
Lightbourne v. Printroom, CBS Interactive, et al. 2015 WL 4940619 (C.D. Cal. August 14, 2015), 307 F.R.D. 593 (C.D. Cal. 2015) (won summary judgment and denial of class certification in putative nationwide right of publicity class action regarding photographs of NCAA student-athletes made available for sale on universities' athletic department websites);
Javon Marshall, et al. v. ESPN, Inc., CBS Broadcasting, Inc., et al. 2015 WL 3537053 (M.D. Tenn. June 4, 2015) (dismissal with prejudice of putative nationwide right of publicity and antitrust class action regarding names, images and likenesses of student athletes in college football and basketball broadcasts);
Jewish People for the Betterment of Westhampton Beach, et al. v. The Village of Westhampton Beach, et al. 778 F.3d 390 (2d. Cir. 2015) (affirmance of a lower court's dismissal of a complaint that alleged that the installation of lechis on public utility poles violated the Establishment Clause of the U.S. Constitution); and
East End Eruv Association, Inc. v. The Town of Southampton, et al. 2015 WL 4160461 (NY Sup. Ct. June 30, 2015) (reversal of a town zoning board decision that lechis were signs that could not be placed on utility poles under a municipal ordinance, with the Court holding that, since lechis are not even discernible, it is unreasonable not to accommodate the religious practice).
Jessie's notable recent experience includes serving on Weil teams that:
Obtained preliminary injunctions and favorable settlements on behalf of a telecommunications infrastructure company against a former employee and competitor in a trade secret case, and on behalf of a major insurance company against a former employee and competitor in a restrictive covenants dispute;
Represented a major media company in a series of right of publicity cases;
Represented a major oil and natural gas exploration and production company at trial in connection with adversary proceeding claims, which were brought in the U.S. Bankruptcy Court in the Southern District of New York, alleging actual fraud, constructive fraud, and breach of fiduciary duty;
Represented a plaintiff in arbitration action filed in Delaware Chancery Court in action involving post-closing adjustment dispute;
Completely defeated a national class, and then an Illinois class, in a multi-billion dollar antitrust class action alleging a conspiracy to fix gasoline prices.
Jessie also has an active pro bono practice, including in a series of high profile federal civil rights cases brought against certain Long Island municipalities regarding the establishment of an eruv; free speech cases on behalf of student journalists; and due process claims on behalf of New York psychiatric hospital patients seeking protection from violent conditions.
Outside of her practice, Jessie publishes and speaks on a wide variety of legal issues, including on managing multi-district litigation and class actions, and on sports and trademark law. Additionally, for the past several years she has assisted authoring "Chapter 60: Pleadings and Pretrial Motions in Complex Commercial Cases" in Successful Partnering Between Inside and Outside Counsel (Thomson Reuters/Association of Corporate Counsel). She is actively involved in a number of diversity initiatives, including as a member of the Planning Committee of Women@Weil, the Firm's women attorney affinity group, and is a member of the New York City Bar Committee on Women in the Profession.
Jessie received her B.A. from Rutgers University, summa cum laude. She received her J.D. from Harvard Law School.
Firm News & Announcements
Firm News & Announcements