Biography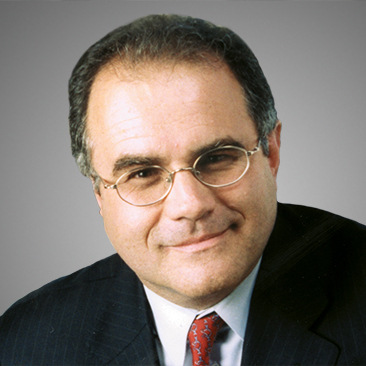 Philip Rosen is Co-Head of the Firm's Real Estate practice and the Firm's Infrastructure practice. Mr. Rosen is a leading authority in the mergers and acquisitions of real estate companies, both public and private and both as part of restructurings and not. He is also one of the top real estate finance lawyers and has long been considered one of the leading lawyers in the debt restructuring space. He is also one of the top private equity lawyers in the property arena, representing numerous opportunity funds and institutions in their larger and more complicated transactions. Mr. Rosen also has a top reputation in a broad spectrum of other transactional areas, including real estate investment trusts, joint ventures, and property and debt portfolio acquisitions. He also heads the Firm's renowned hospitality and gaming practices. Finally, he is one of the country's leading authorities on doing business in the Middle East.
Recent client representations include Brookfield Asset Management, Fortress Investment Group, CWCapital, Jumeirah, The Port Authority of New York and New Jersey, Starwood Hotels and Resorts, Beijing Guo Tai Shang Cheng Real Estate Co. Ltd. (known as Cheerland in the U.S.), KTR Capital, Macquarie, Crown Acquisitions and Yeshiva University.
Experience
American Realty Capital Trust III, Inc. in its $2.2 billion sale to American Realty Capital Properties, Inc., yielding a real estate corporation with a portfolio of over 800 properties in 44 states that are net leased to investment grade and other credit tenants.
Annaly Commercial Real Estate Group Inc., as lender, in a $230 million loan, subsequently repaid, secured by the Steinway Building in New York.
BECO Management Inc. in the restructuring of $56 million of existing financing secured by property at Fifty West Corporate Center, Fairfax, Virginia.


Brookfield

Brookfield Asset Management Inc. and Brookfield Property Partners L.P. (BPY) in BPY's $14.4 billion acquisition of the approximately 66% of common stock that it did not already own of GGP Inc. (f/k/a General Growth Properties Inc.).
Brookfield Asset Management Inc. in its $11.4 billion acquisition of Forest City Realty Trust Inc.
Brookfield Asset Management in its $2.8 billion acquisition of all of the outstanding common shares not already owned by Brookfield Property Partners L.P. of Rouse Properties, Inc.
Brookfield Asset Management in the $866 million acquisition by BSREP Industrial, L.P. of Verde Realty Operating Partnership, L.P. and Verde Realty's subsequent $1.1 billion acquisition, together with certain institutional partners, of Industrial Developments International, Inc.
Brookfield Asset Management in its $400 million joint venture with Hillwood Development to acquire and develop U.S. industrial properties.
Brookfield RETIP L Partners, a real estate fund, in its $176 million purchase of debt of Legacy Partners Realty Fund II and contribution of the debt to Legacy in exchange for preferred equity.
Brookfield Properties Corporation and Brookfield Real Estate Financial Partners in several restructurings of loans in connection with foreclosures on office buildings.
IDI Gazeley Brookfield Logistic Properties in its $302 million sale of its entire Mexican industrial portfolio to FINSA and Walton Street Capital, L.L.C.
General Growth Properties in its $8.5 billion recapitalization involving Brookfield Asset Management, Fairholme Capital and Pershing Square Capital Management.
General Growth Properties, and its former subsidiary, Rouse Properties, in GGP's spinoff to its shareholders of 100% of the voting stock of Rouse, which became an independent corporation listed on the NYSE.

Centro Retail Trust

in its $9.4 billion sale of the U.S. shopping center portfolio (588 properties) of Centro Properties Group to the Blackstone Group, LP.
and its Board of Directors in an examination of restructuring options and the Board's fiduciary responsibilities arising from linkages within the Centro structure with respect to such restructuring options.

Cheerland Investment Corporation in several major joint venture transactions and financings, including ventures with Gary Barnett, a principal of Extell Development Company, one such being a joint venture to develop a residential building on 94th Street and Third Avenue in New York City.
Crown Acquisitions, Inc., together with Vornado Realty Trust, in the $700 million acquisition of the retail condominium of the St. Regis Hotel and the adjacent retail townhouse in New York City.


CWCapital Asset Management LLC, as special servicer:

in the restructuring by a joint venture of Hines and Angelo, Gordon & Co. of an existing $472 million loan on 131 S. Dearborn (a/k/a Citadel Center), a 37-story, 1.5 million-square-foot office tower in Chicago's central business district, to provide capital to fund new leases and building improvements. This was the largest restructuring of a performing CMBS loan to date.
in the restructuring of a $678 million loan to a subsidiary of Vornado Realty Trust which is secured by seven office buildings in Virginia.
in the forbearance, and subsequent refinancing by a third party lender, of a $232 million mortgage loan secured by the Westin Times Square Hotel in New York.
in the restructuring of a $76 million mortgage loan encumbering a Class A office building in Florida.

Fortress Investment Group in numerous acquisitions and financings including:

a multi-step investment in the Shore Club, a high-profile glamour boutique hotel in South Beach, Miami Beach Florida — including helping Fortress devise and execute a strategy to rescue the owner of the property from foreclosure literally on the courthouse steps with close to $200 million in first and second lien mortgage financing, advising Fortress and a partner in the acquisition of the property from the owner less than 6 months later, and then advising Fortress on restructuring its debt.
as lender in a $235 million land loan to a major developer of commercial, residential, retail, hospitality, and mixed-use properties in Manhattan and other cities, to refinance development of a residential/retail project overlooking Central Park which will be the largest residential tower in the United States, and in the provision of $225 million permanent construction financing for One Thousand Museum, a major, high-end, 62-story residential condominium building project in Miami, Florida.

JGD Management Corp. (doing business as York Capital) in the acquisition of Shell Vacations LLC and the subsequent $255 million sale of Shell and subsidiaries to Wyndham Vacation Resorts, Inc.
Jumeirah in connection with the sale of the Jumeirah Essex House in New York.
The Kroger Company in the $2.15 billion sale of its convenience store business unit to EG Group.
KTR Capital Partners in the $5.9 billion sale by its REIT subsidiaries of real estate assets and their operating platform to Prologis Inc.
Milstein Properties in its $180 million sale of 250 Water Street to Howard Hughes Corporation.


Port Authority of New York & New Jersey

as landlord, in the purchase and leaseback of a 100 acre marine container terminal facility and expansion onto an additional 70 acres with Global Container and Terminal Services, LLC and Ontario Teachers' Pension Plan. The 37 year lease plus extensions included $600 million in anticipated on- and off-site capital improvements.
in a restructuring and development transaction involving the expansion of the terminal facility operated by Port Newark Container Terminal LLC, including a $500 million capital commitment by PNCT to upgrade and expand the existing facility to a state-of-the-art marine container terminal and a container throughput guaranty by Mediterranean Shipping Company S.A., to annually increase its cargo container volume to over 1 million containers by November 2030.

York Special Opportunities Fund, L.P. in its acquisition of a controlling interest in Shell Vacations LLC.
Mr. Rosen has been listed in Chambers as one of the very top real estate lawyers since Chambers began its ratings. In Chambers USA, he is described as "a master negotiator with great relationships" and is praised by clients for his ability to "efficiently marshal the firm's resources to support us in a way that makes overall service outstanding." He has also been recognized as "a great adviser and a highly respected figure" and described as a "world class lawyer" with "an understanding of the markets and a good grasp of the business repercussions in addition to the legal ramifications" in the same publication. Mr. Rosen has also been recognized as a leading lawyer for Real Estate Law in New York by Best Lawyers in America since 2004, as one of the top real estate and REITs practitioners in Legal 500 US, as a "Notable Practitioner" for Real Estate Acquisitions and Real Estate Finance in the U.S. by IFLR1000 and has been designated a New York Super Lawyer since 2006. Mr. Rosen was named a 2012 Real Estate "MVP" by Law360 noting his successes in major real estate transactions, including advising Centro Retail Trust in its $9.4 billion sale of a US shopping center portfolio and representing General Growth Properties in its $8.5 billion recapitalization effort. Additionally, he has been recognized as a leading lawyer based abroad for Corporate/M&A: Israel by Chambers Global.
In April 2006, Mr. Rosen was appointed by President Bush to serve as a member of the US Holocaust Memorial Council. In March, 2002 he was appointed by Governor George Pataki to the Lower Manhattan Development Corporation Professional Firms Advisory Council. He was elected in 1993 to the American College of Real Estate Lawyers. In 1990 Crain's New York Business named him to their elite "40 Under 40 – People to Watch in the 1990's." He also was named one of the leading "power brokers" in New York real estate by GRID magazine. Mr. Rosen has been featured in interviews with a variety of notable publications and broadcasts, including The Wall Street Journal, The Real Deal, The Stoler Report and Building New York: New York Stories, among others.
Mr. Rosen is a member of the Board of Trustees of Yeshiva University in New York, Vice-Chairman of the Board of Directors of Yeshiva College in New York and Vice Chairman of the Board of Directors of Birthright Israel Foundation. He is also a member of the Board of Trustees of the Albert Einstein College of Medicine in New York. Mr. Rosen is a Wexner Heritage Foundation scholar, a member of the International Council of Shopping Centers, the Real Estate Board of New York, the National Association of Real Estate Investment Trusts, and the Urban Land Institute. In May 2008, former President George W. Bush invited Phil to serve on the Honorary Delegation to accompany the President to Jerusalem for Israel's 60th anniversary celebration.
Formerly law clerk to Hon. David N. Edelstein, United States District Judge for the Southern District of New York, Mr. Rosen received his J.D. from Georgetown University Law Center where he was editor of The Journal of Law and Policy in International Business, and his B.A., magna cum laude, from Yeshiva University.
Awards and Recognition, Speaking Engagements, Latest Thinking, Firm News & Announcements
Philip Rosen Named a "Best Lawyer" for Real Estate Law in New York

Award Brief — Best Lawyers in America

Philip Rosen Recommended for Real Estate

Award Brief — Legal 500 US

Philip Rosen Recommended for REITs

Award Brief — Legal 500 US

Philip Rosen Named a "Leading" Lawyer for Real Estate: Corporate: New York

Award Brief — Chambers USA
YJP's Real Estate Deal-Makers Conference 2017

Speaker(s): Philip Rosen and David Herman

January 23-24, 2017 — New York, New York — Weil hosts the Young Jewish Professionals' Real Estate Deal-Makers Conference in the New York office. Weil Real Estate co-head Philip Rosen presents on the Keynote Panel, and partner David Herman moderates a breakout session.

IAC Leaders in Real Estate Discuss the Market

Speaker(s): Philip Rosen

September 25, 2016 — Washington, DC — Weil Real Estate co-head Philip Rosen speaks on current market trends, personal stories and his Israel connection at an event sponsored by the Israeli American Council.
Firm News & Announcements