Biography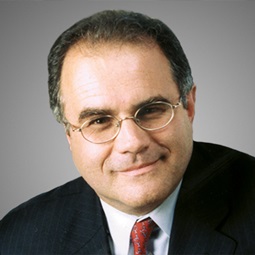 Philip Rosen is Co-Head of the Firm's Real Estate practice and the Firm's Infrastructure practice. Philip is a leading authority in the mergers and acquisitions of real estate companies, both public and private and both as part of restructurings and not. He is also one of the top real estate finance lawyers and has long been considered one of the leading lawyers in the debt restructuring space. He is one of the top private equity lawyers in the property arena, representing numerous private equity and hedge funds and institutions in their larger and more complicated transactions. Philip also has a top reputation in a broad spectrum of other transaction areas, including real estate investment trusts, joint ventures, and property and debt portfolio acquisitions. He also heads the Firm's renowned hospitality and gaming practices. Finally, he is one of the country's leading authorities on doing business in the Middle East.
Recent Experience
Brookfield
Brookfield Asset Management Inc. and Brookfield Property Partners L.P. (BPY) in BPY's $14.4 billion acquisition of the approximately 66% of common stock that it did not already own of GGP Inc. (f/k/a General Growth Properties Inc.)
Consortium advisor to Brookfield Business Partners L.P. in, together with Caisse depot et placement du Quebec and other institutional partners, the $13.2 billion acquisition of Johnson Controls' Power Solutions.
Brookfield Asset Management Inc. in its $11.4 billion acquisition of Forest City Realty Trust Inc. (n/k/a Brookfield Properties)
Brookfield Business Partners in its pending $8 billion sale of Westinghouse Electric Company.
Brookfield Asset Management in the $866 million acquisition by BSREP Industrial, L.P. of Verde Realty Operating Partnership, L.P.; Verde Realty's subsequent $1.1 billion acquisition, together with certain institutional partners, of Industrial Development International, Inc. (n/k/a/ IDI Logistics Realty); and IDI in its $302 million sale of its entire Mexican industrial portfolio to FINSA and Walton Street Capital, L.L.C.
Brookfield Property Partners L.P. in its sale of IDI Logistics Realty to Ivanhoe Cambridge Inc.
Westinghouse Electric Company, LLC in its pending acquisition of BHI Energy.
Westinghouse Electric Company, LLC in its acquisition of the North American Civil Nuclear Systems and Services Business from Rolls-Royce Holdings plc.
Centro Realty Trust
in its $9.4 billion sale of the U.S. shopping center portfolio (588 properties) of Centro Properties Group of Australia to Blackstone.
The Board of Directors in an examination of restructuring options and the Board's fiduciary responsibilities arising from linkages within the Centro structure with respect to such restructuring options.
Crown Acquisitions, Inc., together with Vornado Realty Trust, in the $700 million acquisition of the retail condominium of the St. Regis Hotel and the adjacent retail townhouse in New York City.
CWCapital Asset Management LLC, as special servicer
in the restructuring by a joint venture of Hines and Angelo, Gordon & Co. of an existing $472 million loan on 131 S. Dearborn (a/k/a Citadel Center), a 37-story, 1.5 million-square-foot office tower in Chicago's central business district, to provide capital to fund new leases and building improvements. This was the largest restructuring of a performing CMBS loan to date.
in the restructuring of a $678 million loan to a subsidiary of Vornado Realty Trust which is secured by seven office buildings in Virginia.
in the forbearance, and subsequent refinancing by a third party lender, of a $232 million mortgage loan secured by the Westin Times Square Hotel in New York.
Fortress Investment Group in numerous acquisitions and financings including:
as lender in a $235 million land loan to a major developer of commercial, residential, retail, hospitality and mixed-use properties in Manhattan and other cities, to refinance development of a residential/retail project overlooking Central Park, which will be the largest residential tower in the United States.
in the provision of $225 million permanent construction financing for One Thousand Museum, a major, high-end, 62-story residential condominium building project in Miami, Florida.
as lender in a $192 million loan to Macklowe properties, Inc. to finance Macklowe's acquisition of properties located at 5 E. 51st St., 17E. 47th St. and 12 E. 42nd St.
as lender in a mortgage loan to Kushner Companies to finance the development of a luxury residential project in Colts Neck, New Jersey.
as lender in a mortgage loan to Kushner Companies to finance the development of a residential project in East Hanover, New Jersey.
Jumeirah in the sale of the world famous Jumeirah Essex House in New York.
The Kroger Company in the $2.15 billion sale of its convenience store business unit to EG Group.
KTR Capital Partners in the $5.9 billion sale by its REIT subsidiaries of real estate assets and their operating platform to Prologis Inc., the largest sale of industrial properties (at the time).
Monarch Alternative Capital, as lender, in a $100 million debtor-in-possession loan to Eagle Hospitality Group to finance business operations during Eagle's chapter 11 bankruptcy proceedings, and the purchase of a portfolio containing the majority of Eagle's hotels.
Monarch Alternative Capital and Hersha Hospitality Management, as borrowers, in $192 million mortgage and $40 million mezzanine loans to finance the acquisition of nine full-service hotels located in California, Connecticut, Colorado and Florida from Eagle Hospitality Real Estate Investment Trust, as debtor in chapter 11.
MSD Partners, as lender, in a $285 million mortgage loan to CGI Merchant Group, as part of CGI Merchant's $375 million acquisition of the Trump International Hotel in Washington, D.C.
Oxford Properties Group (which is owned by OMERS), as an investor, in the $1.6 billion capital raise for Lineage Logistics.
SoftBank Group Corp (SBG) in its agreement to provide debt and equity financing to WeWork and to make a $3 billion tender offer to holders of WeWork shares, other than SBG and its affiliates.
Philip is recognized as a leading lawyer for Real Estate: Corporate in New York by Chambers USA, where he is described as "unbelievably experienced…a smart, sophisticated lawyer" and "a master negotiator with great relationships." He has also been recognized as "a great adviser and a highly respected figure" and described as a "world class lawyer" with "an understanding of the markets and a good grasp of the business repercussions in addition to the legal ramifications" in Chambers USA. Philip is recognized as a "Notable Practitioner" for Real Estate Acquisitions and Real Estate Finance in the U.S. by IFLR1000. He is also recommended for Real Estate and REITs by Legal 500 US and has been designated a "Best Lawyer" for Real Estate Law in New York by Best Lawyers in America and a New York Super Lawyer since 2006. Philip was named a 2017 Real Estate "MVP" by Law360 noting his successes in major real estate transactions. Additionally, he has been recognized as a leading lawyer based abroad for Corporate/M&A in Israel by Chambers Global.
In April 2006, Philip was appointed by President George W. Bush to serve as a member of the US Holocaust Memorial Council. In May 2008, President Bush invited Philip to serve on the Honorary Delegation to accompany the President to Jerusalem for Israel's 60th anniversary. In March 2005, he was appointed by Governor George Pataki to the Lower Manhattan Development Corporation Professional Firms Advisory Council. He was elected in 1993 to the American College of Real Estate Lawyers. In 1990, Crain's New York Business named him to their elite "40 Under 40—People to Watch in the 1990's." He also was named one of the leading "power brokers" in New York real estate by GRID magazine. Philip has been featured in interviews and profiles with a variety of notable publications and broadcasts, including The Wall Street Journal, The Real Deal, The Stoler Report and Building New York: New York Stories, among others.
Philip serves as an Adjunct Professor at the Sy Syms School of Business at Yeshiva University, where he is teaching a course entitled "Titans of Real Estate." He is a member of the Board of Trustees of Yeshiva University in New York, Vice-Chairman of the Board of Directors of Yeshiva College in New York and Vice Chairman of the Board of Directors of Birthright Israel Foundation. In 2018, he received an honorary doctorate from Yeshiva University.
Awards and Recognition, Guides and Resources, Latest Thinking, Firm News & Announcements, Speaking Engagements
Philip Rosen Named a "Leading" Lawyer for Real Estate: Corporate in New York

Award Brief — Chambers USA

Philip Rosen Named a "Leading" Lawyer for Corporate/M&A (Experts Based Abroad) in Israel

Award Brief — Chambers Global

Philip Rosen Named to "Spotlight Table" for Corporate/M&A (Foreign Experts) in the U.S.

Award Brief — Chambers Global

Philip Rosen Recommended for Real Estate and REITs

Award Brief — Legal 500 US

Philip Rosen Recognized as a "Notable Practitioner" for Real Estate Acquisitions and Real Estate Finance in the U.S.

Award Brief — IFLR1000

Philip Rosen Named a "Best Lawyer" for Real Estate Law in New York

Award Brief — Best Lawyers in America

Philip Rosen Named one of Law360's 2012 Real Estate MVPs

Award Brief — Law360 2012
Firm News & Announcements