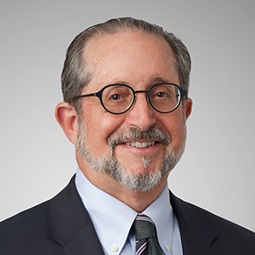 Irwin H. Warren retired from the partnership in 2018. He was a senior partner in the Firm's Securities Litigation practice. He has extensive experience in class actions and derivative suits, securities and other complex litigation, regulatory proceedings and internal investigations, as well as corporate governance, and professional ethics issues.
Irwin has litigated complex cases in state and federal courts in more than 20 states. His nationwide trial and appellate practice included representation of a wide range of U.S. and international corporations and their directors. Irwin also frequently counseled U.S. and foreign issuers, boards of directors and board committees, investment firms, and audit firms on disclosure, insider trading and other securities law issues, fiduciary duties and corporate governance, transactions, and in connection with internal and governmental investigations and cross-border regulatory proceedings. Irwin also worked (and continues to work) on numerous litigations and other matters for pro bono clients, including the Innocence Project.
Irwin has written for numerous publications, including The Business Lawyer and New York Law Journal. He was a frequent speaker and author on a variety of topics involving the securities laws, class action and derivative litigation, and professional ethics for the American Bar Association, The Canadian Institute and other organizations.
Irwin currently is a member (and previously co-chaired) the ABA Section of Litigation's Federal Practice Task Force, where he has had principal responsibility for numerous initiatives, including proposals to and by Congress and the judiciary regarding class actions and other Federal Rules of Civil Procedure, and "up-the-ladder reporting" and "whistle-blower" rules under the Sarbanes-Oxley Act. He also is a member of the Section's Committee on the American Judicial System. Irwin also served as a member of the Council of the Section of Litigation, which is responsible for setting Section policy on issues affecting the legal profession. He previously co-chaired the Section's Committees on Class Actions and Derivative Suits and Securities Litigation, its Ethics and Professionalism Committee, as well as the Section's Attorney-Client Privilege Task Force and its Task Force on the Independent Lawyer; and he was chair of a Litigation Section task force that initiated study of and then developed judicial protocols (adopted by the ABA in 2011 as recommended "best practices") for litigating simultaneous U.S.-Canadian cross-border class actions.
Irwin was recognized by industry and business media as a leading securities and corporate governance lawyer, including by The Legal 500, Best Lawyers in America and SuperLawyers. In 2013, the Financial Times recognized him as being among the "Litigation Heavyweights" in the publication's annual "US Innovative Lawyers Report."
Irwin was twice a member of Weil's Management Committee, and he was a founder of and co-chaired the Firm's Ethics Committee. Irwin holds a B.A. from Columbia College and a J.D. from Columbia Law School, where he was Editor-in-Chief of the Columbia Journal of Transnational Law and a Harlan Fiske Stone Scholar.