Biography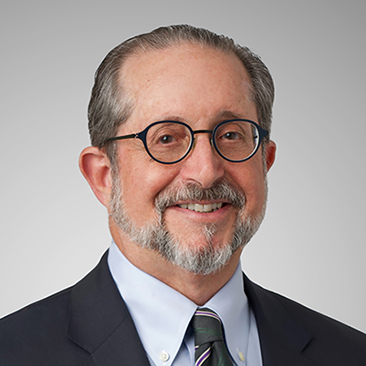 Irwin H. Warren is a senior partner in the Firm's Securities Litigation practice. He has extensive experience in class actions and derivative suits, securities and other complex litigation, regulatory proceedings and internal investigations, as well as corporate governance, and professional ethics issues.
Mr. Warren has litigated complex cases in state and federal courts in more than twenty states. His nationwide trial and appellate practice has included representation of a wide range of U.S. and international corporations and their directors, including Agnico-Eagle Mines, Arthur Andersen, Enron, General Motors, Health Management Associates, McGraw Hill, LaBranche, Parmalat, Satyam Computer, and Tyco. Mr. Warren also frequently counsels U.S. and foreign issuers, boards of directors and board committees, investment firms, and audit firms on disclosure, insider trading and other securities law issues, fiduciary duties and corporate governance, transactions, and in connection with internal and governmental investigations and cross-border regulatory proceedings.
Mr. Warren has written for numerous publications, including The Business Lawyer and New York Law Journal. He also has been a frequent speaker and author on a variety of topics involving the securities laws, class action and derivative litigation, and professional ethics for the American Bar Association, The Canadian Institute, the National Association of Corporate Directors, and other organizations.
Mr. Warren currently co-chairs the ABA Section of Litigation's Federal Practice Task Force, where he has had principal responsibility for numerous initiatives, including addressing the SEC's proposed "up-the-ladder reporting" and "whistle-blower" rules under the Sarbanes-Oxley Act, as well as proposals by Congress and the judiciary regarding class actions and other Federal Rules of Civil Procedure. Mr. Warren was chair of a Litigation Section task force that initiated study of and then developed judicial protocols (adopted by the ABA in 2011 as recommended "best practices") for litigating simultaneous US-Canadian cross-border class actions. Mr. Warren also served as a member of the Council of the Section of Litigation, which is responsible for setting Section policy on issues affecting the legal profession; and he is the Section's Liaison to the ABA's Standing Committee on the American Judicial System. He previously has co-chaired the Section's Committees on Class Actions and Derivative Suits and Securities Litigation, its Ethics and Professionalism Committee, as well as the Section's Attorney-Client Privilege Task Force and its Task Force on the Independent Lawyer.
Mr. Warren has been recognized by industry and business media as a leading securities and corporate governance lawyer, including by The Legal 500, Best Lawyers in America and SuperLawyers. In 2013, the Financial Times recognized his successful defense of the outside directors of Satyam Computer – in securities class action litigation relating to a $1 billion financial fraud perpetrated by Satyam's founder – as among the "Litigation Heavyweights" in the publication's annual "US Innovative Lawyers Report."
Mr. Warren twice has been a member of Weil's Management Committee, and co-chairs the Firm's Ethics Committee. Mr. Warren holds a B.A. from Columbia College and a J.D. from Columbia Law School, where he was Editor-in-Chief of the Columbia Journal of Transnational Law and a Harlan Fiske Stone Scholar.
Awards and Recognition, Speaking Engagements, Latest Thinking, Firm News & Announcements
Irwin Warren Named a "Recommended" Lawyer for Securities: Shareholder Litigation

Award Brief — Legal 500 US
Litigation Update – New Amendments to the Federal Rules of Civil Procedure

Speaker(s): David J. Lender, Irwin H. Warren and Lori L. Pines

February 09, 2016 — New York, NY — Weil Litigation Department Co-Chair David Lender, Securities Litigation Partner Irwin Warren, and False Claims Act/Qui Tam Practice Head Lori Pines led a CLE webinar on the December 1, 2015 amendments to the Federal Rules of Civil Procedure. The presentation, titled "Litigation Update – New Amendments to the Federal Rules of Civil Procedure," focused on recent rule changes aimed at moving the burden on discovery issues and speeding up the discovery process, as well as the effects of the amendments on case management, the proportionality and scope of discovery, and preservation of electronically stored information.

Navigating US and Canadian Cross-Border Evidentiary Issues – Current Trends, Critical Analysis and Successful Strategies Speaker(s): Irwin H. Warren

September 12, 2012 — New York, New York — Weil Securities Litigation partner Irwin Warren will provide analysis and advice on evidentiary issues arising in cross-border litigation, including scope of pre-trial discovery, the intersection of privacy laws and procedural and evidentiary issues, and maintaining and defeating claims of privilege. The discussion will take place during a one-day seminar at The Harvard Club presented by Corporate Counsel magazine.
Firm News & Announcements