Biography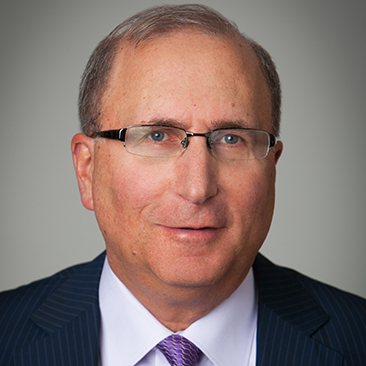 Howard Chatzinoff is Co-Head of Weil's Transactions Practice and is based in New York. Mr. Chatzinoff has a wide-ranging corporate and securities law practice, with particular emphasis on public and private merger and acquisition transactions, dispositions, spinoffs, and joint ventures.
He counsels a diverse range of clients and boards of directors on governance, fiduciary duty, corporate control, and other corporate and strategic matters. He also regularly represents several of the bulge-bracket investment banks in their merger and acquisition advisory activities.
Recent Experience
General Electric Company in its strategic plan to sell most of GE Capital's assets
General Electric Company and Synchrony Financial in GE's $20.4 billion offer to exchange Synchrony common stock for GE common stock, completing the separation of Synchrony from GE
Westinghouse Electric Company, LLC in its $4.6 billion sale of substantially all of its global business to Brookfield Business Partners L.P.
Major League Baseball Players Association in its joint venture with the National Football League Players Association and Redbird Capital that formed OneTeam Partners, LLC
Discovery, Inc. in its joint venture with Magnolia, the home and lifestyle brand led by Chip and Joanna Gaines
Elizabeth Arden, Inc. in its $870 million sale to Revlon, Inc.
Westinghouse Electric Company, LLC in its acquisition of the North American Civil Nuclear Systems and Services Business from Rolls-Royce Holdings plc
Westinghouse Electric Company, LLC in its acquisition of CB&I Stone & Webster Inc.
Harsco Corporation in its approximately $525 million sale of its infrastructure division to a joint venture with Clayton, Dubilier & Rice
CBS in its development of CBS Sports Radio, a 24-hour, seven-day-a-week lineup of national programming from CBS RADIO and CBS Sports
A consortium led by Mubadala Development Company PJSC, a public joint stock company wholly owned by the Government of the Emirate of Abu Dhabi, in its joint venture with Sony Corporation to acquire EMI Music Publishing (the music publishing arm of EMI) for $2.2 billion and its management of the JV
NBC Universal and parent General Electric Company in GE's $37.25 billion joint venture with Comcast for ownership of NBC Universal and Comcast's cable channels and regional sports networks and, thereafter, GE in the $18.1 billion sale of its remaining 49 percent stake in NBCUniversal and related real estate to Comcast
Carlin America, Inc. in its $245 million sale to Round Hill Music, LLC
Citadel Broadcasting in its $2.5 billion acquisition by Cumulus Media
General Electric Company in its $535 million acquisition of a stake in China XD Electric Co.
Cedar Fair in its proposed acquisition by an affiliate of Apollo Global Management
Cardinal Health in its spinoff of CareFusion
NYMEX Holdings, Inc. in connection with its acquisition by CME Group, Inc.
CBS in the acquisition of CNET Networks, Inc.; its separation from Viacom; its joint venture with Warner Bros. Entertainment to form The CW Network; its programming and distribution arrangements with Westwood One; and its acquisitions of College Sports Television (CSTV) and CBS/King World Productions and, prior thereto, Westinghouse in its acquisition of CBS
General Electric Company in its sales of its U.S. and U.K. Unison Engine Components units to subsidiaries of Precision Castparts Corp., GE Plastics to Saudi Basic Industries Corporation, and of GE Insurance Solutions to Swiss Re; its acquisitions of Zenon Environmental, SBS Technologies, Ionics, Edwards Systems Technology, InVision Technologies, OSi Specialties, and BetzDearborn; its IPO of Genworth Financial; and its sale of Genpact
NBC Universal in its acquisition (together with Bain Capital and Blackstone Group) of The Weather Channel; its joint venture with News Corp. and Providence Equity to create Hulu; and its acquisitions of Oxygen, ivillage.com, and Telemundo
Houghton Mifflin in the sale of its college division to Cengage Learning
msystems in its sale to Sandisk
Molson in its merger with Coors
Hughes Supply in its merger with Home Depot
LendingTree in its merger with IAC/lnterActive Corp.
RPC Group Plc in its acquisition of Letica Group and its subsequent sale of the food service division assets of Letica Group
Jefferies Financial Group Inc. in its approximately $165 million acquisition of the remaining 30% shareholding interest it didn't already own in HomeFed Corporation
Mr. Chatzinoff is consistently recognized in Chambers USA, Chambers Global, Legal 500 US, Best Lawyers in America and IFLR1000. In Chambers USA, clients note that he "really knows his way around M&A transactions" due to his "deep reservoir of knowledge," and is also as "a very strong name" in the area of Media & Entertainment. He is also listed in the "Hall of Fame" by Legal 500 US.
Mr. Chatzinoff is active in the New York community. He is a member of the Board of Directors of PENCIL, an organization that inspires innovation in NYC's public schools through private-public partnerships. Mr. Chatzinoff served as Chairman of the Board of Directors of PENCIL from 2013-2019.
Awards and Recognition
Howard Chatznioff Named a "Leading" Lawyer for Corporate/M&A in New York

Award Brief — Chambers USA

Howard Chatzinoff Named "Leading" Lawyer for Corporate/M&A in the U.S.

Award Brief — Chambers Global

Howard Chatzinoff Named a "Highly Regarded" Lawyer for Mergers & Acquisitions in the U.S.

Award Brief — IFLR1000

Howard Chatzinoff Named to the "Hall of Fame" for Telecoms and Broadcast: Transactional

Award Brief — Legal 500 US

Howard Chatzinoff Recommended for Media and Entertainment: Transactional

Award Brief — Legal 500 US

Howard Chatzinoff Named a "Best Lawyer" for Corporate Law and Mergers & Acquisitions Law in New York

Award Brief — Best Lawyers in America