Biography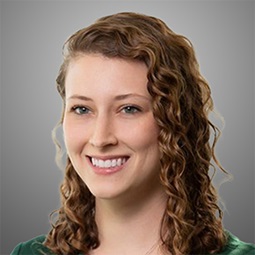 Hillarie James is an associate in the Restructuring Department of Weil's Houston office. Her experience includes advising debtors in out-of-court processes and in-court-restructurings across a broad range of industries, including energy, manufacturing, and retail. Hillarie received her J.D., magna cum laude, from Tulane University Law School and her B.S. from the University of Alabama.
Hillarie has been a member of teams representing clients in a number of in-court restructurings and other matters, including:
Debtor/Company-Side Experience:
Serta Simmons Bedding, LLC, one of the largest manufacturers and distributors of mattresses in North America, in connection with its chapter 11 case with approximately $1.9 billion in debt obligations.
Talen Energy Supply, LLC, a power generation and infrastructure company in North America, in its chapter 11 cases with approximately $5 billion in funded debt obligations.
BlackRock, Inc. in the sale of its interest in Mariah del Norte, LLC, which owns and operates an approximately 230 megawatt clean energy windfarm located on nearly 26,000 acres in Parmer, Castro and Deaf Smith Counties, Texas.Mortgage Contracting Services, a company providing inspection services and property preservation for investors of defaulted mortgages, on its out-of-court debt-for-equity exchange, resulting in a $400 million deleveraging that obtained 100% participation from its debtholders and provided MCS with renewed incremental liquidity through a new revolving credit facility.
UTEX Industries, Inc., the market-leading sealing component design and manufacturing firm, and its debtor-affiliates in their prepackaged restructuring addressing more than $700 million of funded debt. UTEX's restructuring involved, among other things, a first-in-kind resolution of highly complex tax arrangements between UTEX and certain non-debtor affiliates pursuant to a fast-tracked prepackaged chapter 11 plan that was successfully confirmed by the Bankruptcy Court.
Fieldwood Energy, a Gulf of Mexico offshore energy exploration and production company, in connection with its second chapter 11 cases with approximately $1.8 billion in debt.
CEC Entertainment, Inc. and its affiliated debtors, an American franchisee company with iconic brands Chuck E. Cheese and Peter Piper Pizza with locations across 47 states and 16 foreign countries and territories, in their chapter 11 cases.
Chisholm Oil and Gas Operating, LLC, and its affiliates, an exploration and production company focused on acquiring, developing, and producing oil and natural gas assets in the Anadarko Basin in Oklahoma, in their chapter 11 cases.
Awards and Recognition, Speaking Engagements, Guides and Resources, Latest Thinking, Firm News & Announcements
Firm News & Announcements