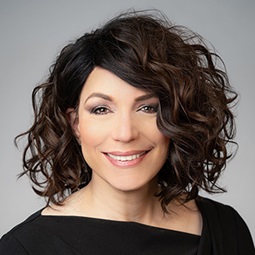 Heidi Goldsmith is an associate in Weil's Securities Litigation practice. She focuses on defending securities class actions, shareholder derivative actions, and deal-related litigation, as well as handling internal investigations. Heidi's recent notable experience includes serving on Weil teams representing:
Walgreens and its senior executives in a securities fraud class action relating to statements the company made about a proposed merger.
Churchill Capital Corp. III (CCCIII), a SPAC sponsored by Churchill Capital Group, and certain directors in ongoing fiduciary duty litigation in the Delaware Court of Chancery relating to CCIII's $11 billion merger with MultiPlan, Inc.
Heidi also maintains an active Pro Bono practice. She is currently a member of the Weil team supporting the Brady Center, a gun safety organization, which is advocating for regulatory and administrative law changes to the FBI's firearm-purchase background check procedures that will optimize the process and help ensure that firearms do not fall into the hands of prohibited purchasers.
Heidi received her J.D., summa cum laude, from New York Law School, where she was the Executive Notes and Comments Editor for the New York Law School Law Review, the Chair of the Moot Court Association, and a member of the Dean's Leadership Council. During law school, Heidi interned for the Honorable Jesse M. Furman of the United States District Court for the Southern District of New York. Upon graduation, she was honored with the Dr. Max Reich Award for Excellence in Civil Trial Advocacy, the Louis Susman Award for Excellence in the Study of the Law of Evidence, the Otto Walter Distinguished Writing Award, an award for Outstanding Editorial Contribution to the New York Law School Law Review, the New York Law School Trustee's Prize, and inducted into the Order of the Barristers.
Prior to graduating from law school, Heidi had a 31-year career as an aerospace structural design engineer for the Department of the Navy designing helicopters and tiltrotors for the U.S. Navy, Marine Corps, and Air Force. During that time, she acted as the structural design, development, test, evaluation, and airworthiness certification authority for the U.S. Navy for seven different manned and unmanned military rotary wing aircraft platforms, spent time as an FAA Designated Engineering Representative, and served as a team lead for an FAA advisory and rule-making committee to develop modernized crash safety-related structural design criteria. Heidi also has substantial experience performing aircraft crash accident investigations and crash recreation analysis on behalf of government authorities and has served as an expert witness in that capacity. For her work in crashworthy seat structural design and certification, Heidi received the Dr. Dolores M. Etter Top Scientists and Engineers of the Year Award.