Biography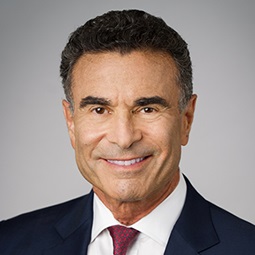 Fred Green is Head of Weil's Transactions Practice and is based in New York. He is an established practitioner with broad experience in corporate and securities transactions. Fred's primary areas of practice include business combinations (mergers, acquisitions, spin-offs and joint ventures), advising Boards of Directors with respect to corporate governance and fiduciary duties and in connection with relationships with activist investors, and counseling with respect to a broad range of commercial affairs. Fred also regularly advises investment banking firms in merger and acquisition matters.
Recent Experience
Legg Mason, Inc. in its $6.5 billion sale to Franklin Templeton Investments
Verizon in its $4.4 billion acquisition of AOL Inc. and acquisitions of Sensity Systems Inc., Terremark Holdings, Cloudswitch, EdgeCast and Intel Media
Takata Corporation in its $1.6 billion asset sale to Key Safety Systems, Inc. through a chapter 11 plan
DIRECTV in its $67.1 billion transaction with AT&T
Straight Path Communications Inc. in its $3.1 billion sale to Verizon Communications Inc.
The KeyW Holding Corporation in its $815 million merger with Jacobs Engineering Group Inc. 
Ditech Holding Corporation (f/k/a Walter Investment Management Corp.) in its evaluation of strategic alternatives and ultimate $1.1 billion sale of Ditech Financial LLC to New Residential Investment Corp. and $762 million sale of Reverse Mortgage Solutions, Inc. to Mortgage Assets Management, LLC
CBAM in the sale of a portfolio of its assets to The Carlyle Group, in a transaction valued at approximately $800 million
Redbox Entertainment Inc. in its pending sale to Chicken Soup for the Soul Entertainment, Inc.
Fiera Infrastructure in its investment in Conterra Networks and, together with APG Group, in the acquisition of the equity interests not already owned by Fiera in Conterra Networks
Thea Pharma Inc. (a subsidiary of Laboratoires Théa SAS) in its acquisition of a portfolio of seven ophthalmic products from Akorn Pharmaceuticals
WWE in the sale of the XFL football league
Nortek, Inc. in its $2.8 billion merger with Melrose Industries PLC
ENGIE North America Inc. (f/k/a GDF SUEZ Energy North America, Inc.) in its $1.2 billion sale of FirstLight Power Resources Holdings, Inc. to PSP Investments and the $3.3 billion sale (and related reorganization) of its portfolio of electric generating plants in Texas, New England and the Mid-Atlantic to Dynegy Inc.
Home Loan Servicing Solutions, Ltd. in its $1.4 billion sale to New Residential Investment Corp.
Atos S.E. in its $1.1 billion acquisition of the information technology outsourcing business of Xerox Corporation
Engility Holdings, Inc. in its $1.3 billion stock-for-stock merger with TASC, Inc. and subsequent $2.5 billion all-stock sale to Science Applications International Corp.
Insys Therapeutics, Inc. in its asset sale transactions with Benuvia Therapeutics Inc. (formerly known as Chilion Group Holdings US, Inc.), BTcP Pharma, LLC, Hikma Pharmaceuticals USA Inc., Pharmbio Korea, Inc., Renaissance Lakewood, LLC and Senzer Limited, and in connection with other strategic matters
The Special Committee of SiriusXM in the take-private offer from Liberty Media
Forge Group in its acquisition of Taggart Global
Nortek in its acquisitions of 2GIG Technologies and the HVAC business of Thomas & Betts Corporation
GM in its $4.2 billion acquisition of Ally Bank's European and Latin American auto finance operations and its share in a Chinese joint venture – GM's largest M&A transaction since bankruptcy
Arca in the acquisition of Wise Foods
AINMT Holdings AB (n/k/a Ice Group AS) in its up to $200 million investment in Nextel Holdings S.à r.l.
Grupo Saltillo in the sale of auto parts castings businesses to a Brazilian company
Alfa in the acquisitions of various chemicals businesses from Wellman and Eastman Chemicals
Port Authority of New York & New Jersey in the expansion of the terminal facility operated by Port Newark Container Terminal LLC (PNCT)
Macquarie Capital in its successful bid to build FasTracks, Denver's light rail project
Evercore as financial advisor to CenturyLink, Inc. in CenturyLink, Inc.'s $34 billion acquisition of Level 3 Communications Inc.; to CoreSite Realty Corporation in the $10.1 billion acquisition of CoreSite by American Tower Corporation; to TW Telecom Inc. in its $7.3 billion sale to Level 3 Communications Inc.; to Lubrizol Corporation in its $9 billion sale to Berkshire Hathaway; and to FairPoint Communications, Inc. in its approximately $1.5 all-stock merger with Consolidated Communications Holdings, Inc.
General Growth Properties in its $7.25 billion recapitalization and spin-off of the Howard Hughes Corporation
DIRECTV in its $28.5 billion stock-for-stock merger with Liberty Entertainment
Macquarie Bank in its $428 million acquisition of asset management firm Delaware Management Holdings
The Special Committee of NDS Group plc in the $3.7 billion take-private of NDS
Port Authority of New York & New Jersey in connection with the multi-billion dollar acquisitions by AIG Infrastructure Fund and Ontario Teachers' Pension Fund of container terminals and other infrastructure assets
Macquarie Bank in its $1.425 billion acquisition of Global Tower Partners
Macquarie Bank and Goldman Sachs in their $544 million acquisition of Waste Industries
The Board of General Motors with regard to the proposed alliance with Nissan and Renault, the tender offer by Tracinda Corporation and the $6.9 billion sale of a majority interest in GMAC
Fred is consistently recognized by Chambers Global, Chambers USA, Legal 500 US, IFLR1000, Best Lawyers in America and New York Super Lawyers. He has been named a 2021 "Lawyer of the Year" for Corporate Law in New York by Best Lawyers in America. Fred is included in Lawdragon's "500 Leading Dealmakers in America" list. He was named a 2018 M&A "Trailblazer" by The National Law Journal, a 2015 M&A "MVP" by Law360 and has been featured as a "Dealmaker" by The American Lawyer.
Fred has served on various boards, including the Board of The American Red Cross of Greater New York, the Dean's Advisory Board of Fordham Law School, and on Weil's Management Committee, Pro Bono Committee and various other Firm committees.
Awards and Recognition, Firm News & Announcements
Frederick Green Named 2021 "Lawyer of the Year" for Corporate Law in New York

Award Brief — Best Lawyers in America

Frederick Green Named a "Leading" Lawyer for Corporate/M&A in New York

Award Brief — Chambers USA

Frederick Green Recognized as a "Highly Regarded" Lawyer for Mergers & Acquisitions in the U.S.

Award Brief — IFLR1000

Frederick Green Recommended for M&A: Large Deals ($1BN+)

Award Brief — Legal 500 US

Frederick Green Recommended for Telecoms and Broadcast: Transactions

Award Brief — Legal 500 US

Frederick Green Named a 2018 "Trailblazer" for Mergers & Acquisitions

Award Brief — The National Law Journal

Frederick Green Named a "Best Lawyer" for Corporate Law and Mergers and Acquisitions Law in New York

Award Brief — Best Lawyers in America

Frederick Green Named Among the "500 Leading Dealmakers in America"

Award Brief — Lawdragon
Firm News & Announcements