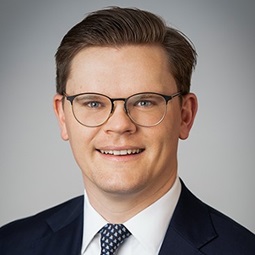 F. Gavin Andrews is an Associate in the Restructuring Department of Weil's New York office. Gavin represents debtors, creditors, equity holders, acquirers, sponsors and other participants in in-and out-of-court reorganizations. He has had experience in cross-border restructurings, financings, complex insolvency and restructuring related litigation and acquisitions of companies and assets.
Prior to joining Weil, Gavin was a lawyer in a tier-1 restructuring practice in a top tier law firm in Sydney, Australia. Gavin has also had extensive experience in government, having worked for the Australian Minister of Defense Industry and Leader of the House of Representatives.
Gavin is also very involved in pro bono and has worked on several matters, including work with New York Housing and refugees.
Gavin has been member of teams representing various parties in a number of in- and out-of-court restructurings, including:
Debtor/Company-Side Experience:
Phoenix Services Topco LLC, a provider of steel mill services to leading, global steel producing companies in the U.S. and abroad, in connection with its chapter 11 cases.
Speedcast International Limited, and its affiliates, a provider of remote communications and IT services, in their chapter 11 cases.
Mortgage Contracting Services, a company providing inspection services and property preservation for investors of defaulted mortgages, on its out-of-court debt-for-equity exchange, resulting in a $400 million deleveraging that obtained 100% participation from its debtholders and provided MCS with renewed incremental liquidity through a new revolving credit facility.
Creditor/Acquiror/Other Experience:
Johnson & Johnson, as a creditor in the mass tort chapter 11 cases of Imerys Talc America, Inc., which filed for chapter 11 as a result of thousands of personal injury lawsuits.