Biography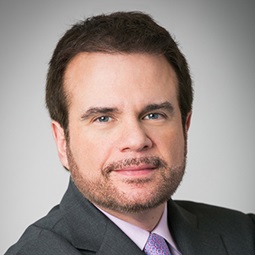 Frank Nocco is Head of Weil's U.S. Structured Finance and Derivatives practice and is Co-Head of the Global Structured Finance and Derivatives practice and is based in New York. Frank represents issuers, underwriters, placement agents, credit enhancers, investors and collateral managers in structured securities offerings, both in the United States and abroad.
As part of his practice, he has worked on many ground-breaking transactions, including:
the first 144A oil and gas securitization
the first whole business securitization executed by Jack in the Box Inc. 
the first ever rated term securitization for a nationally known oil and gas company
the first rated term securitization of unsecured personal loans originated in the United States
the first rated term securitization of unsecured personal loans originated in multiple Caribbean jurisdictions
the first rated term securitization of diamond inventory and related consignment sales proceeds
the first asset-backed medium term note offering to be effected by a bankrupt company
the development of the "rental car fleet financing structure" which is regularly used to raise billions of dollars of financing for major rental car companies
the first cross border securitization involving Hong Kong dollar denominated credit card receivables
the first securitization of airline ticket receivables
the first securitization of trade receivables financed in the medium term note market
the first cross border securitization involving Canadian dollar denominated auto dealer floorplan financing receivables
Generally, Frank has participated in the securitization of auto loans, consumer loans, commercial loans, commercial real estate properties and related leases, student loans, franchisee loans, mortgage loans, equipment loans, credit card receivables (both MasterCard/Visa and private label), trade receivables, equipment and vehicle leases, high-yield and other esoteric assets, such as royalty receivables, oil and gas production payments, diamonds and related sales proceeds, insurance broker and administrator fees, insurance premium finance contracts and intellectual property. He is experienced in structuring collateralized loan obligations, single-seller and multi-seller commercial paper vehicles, owner trusts, master trusts, grantor trusts, REMIC's and off-shore and domestic special purpose vehicles that can issue a variety of debt and equity securities. He also has provided restructuring/ remediation/commutation advice relating to ABS, CMBS, CDS, CDOs/CLOs and other structured products and advice to clients in connection with the various provisions of reform legislation impacting structured products and the securitization industry.
Frank is consistently recognized as a leading lawyer for Securitization by Chambers USA and Chambers Global, where clients note he "is very experienced, very hands-on, and he is very good about thinking through new and unusual situations." Frank is listed in the Structured Finance: Securitization "Hall of Fame" by Legal 500 US, where clients note he "is arguably the most knowledgeable structured finance partner in the business. He is exceptional and laser-focused on results." He is also ranked as a "Market Leader" for Structured Finance and Securitization in the U.S. by IFLR1000. He was named among the 2019 Top 30 "Best of the Best" attorneys for Structured Finance & Securitization by Legal Media Group. Frank has also been named a "Best Lawyer" for Securitization and Structured Finance Law by Best Lawyers in America and has been recognized by Law Business Research's International Who's Who of Business Lawyers and Euromoney Legal Media Group's Guide to the World's Leading Structured Finance Lawyers.
Frank received his J.D. from Columbia University School of Law and his B.A. from Columbia College.
Awards and Recognition, Speaking Engagements, Guides and Resources, Latest Thinking, Firm News & Announcements
Frank Nocco Named a "Leading" Lawyer for Securitization in the U.S.

Award Brief — Chambers Global

Frank Nocco Named a "Leading" Lawyer for Securitization in the U.S.

Award Brief — Chambers USA

Frank Nocco Named to the Structured Finance: Securitization "Hall of Fame"

Award Brief — Legal 500 US

Frank Nocco Recognized as a "Market Leader" for Structured Finance and Securitization in the U.S.

Award Brief — IFLR1000

Frank Nocco Named Top 30 "Best of the Best" Lawyers for Structured Finance & Securitization

Award Brief — Legal Media Group

Frank Nocco Named a "Best Lawyer" in the specialties of Corporate Law and Securitization and Structured Finance Law

Award Brief — Best Lawyers in America
Firm News & Announcements