Director of Practice Management

New York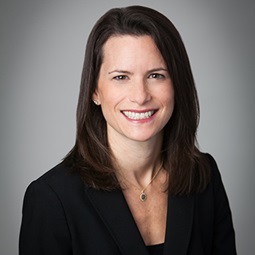 Erica D. Busch is the Director of Practice Management at Weil, Gotshal & Manges LLP. In this role, she oversees US-wide associate performance, compensation and counseling. She also routinely meets with associates to provide career guidance and discuss their professional goals, address personal and performance-related concerns and be a confidential sounding board. Further, she provides guidance to partners in delivering feedback to associates and responding to associate-related issues. Erica is also responsible for the Firm's Beyond Weil/Career Explorations initiative and works with current and former Weil attorneys looking to transition to in-house or government positions. Erica chairs Weil's Global Associates' Committee and is the administrative head of the US-wide Professional Evaluation and Compensation Committee and the Global Work-Life Task Force.
Prior to coming to Weil in 2008, Erica was a litigation associate at New York law firms Moses & Singer LLP and Epstein, Becker & Green, P.C. Erica received her B.A., Phi Beta Kappa, magna cum laude from Tufts University and her J.D. from the Benjamin Cardozo School of Law.