Biography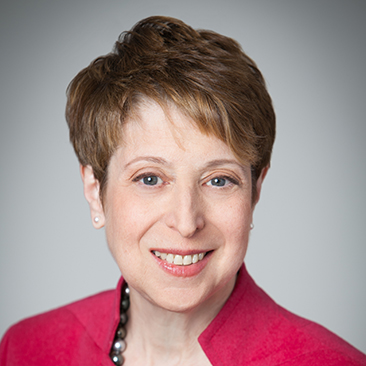 Ellen Odoner is Co-Head of the Firm's Public Company Advisory Group, which advises U.S. and foreign public companies on corporate governance, SEC disclosure, financial restatements and internal control matters. She is one of the leaders of the Firm's high-stakes corporate counseling team. She also specializes in merger and acquisition and securities transactions, particularly those with cross-border elements.
Ms. Odoner represents boards of directors, audit committees and other committees of independent directors in complex governance matters, including internal investigations, shareholder activism, leadership transitions, relationships with controlling stockholders, and related party transactions. She also represents the governance bodies of significant not-for-profit institutions.
Ms. Odoner is recognized in Chambers USA, Legal 500 US, Best Lawyers in America and various other publications. In Chambers USA, clients describe her as "a most trusted adviser" who is "always thoughtful" and "extremely patient and valuable" and praise her for being an "incredibly bright, hardworking, big-picture thinker." She was named "Best in Corporate Governance" at the Americas Euromoney Women in Business Law Awards in 2015, and was recognized by Expert Guides' 2014 "Women in Business Law" publication for Corporate Governance. Ms. Odoner was named among the "Top Women" for M&A in New York by Super Lawyers 2015. Ms. Odoner is an elected Fellow of the American College of Governance Counsel.
Ms. Odoner has extensive experience representing non-U.S. companies in the U.S. and in structuring multi jurisdictional transactions to harmonize U.S. and non U.S. regimes and obtain innovative SEC relief.
Ms. Odoner assisted the Financial Crisis Advisory Group established to advise the Financial Accounting Standards Board and the International Accounting Standards Board on the standard-setting implications of the global financial crisis. She frequently writes and speaks on legal developments affecting public companies.
Ms. Odoner is also active in the Firm's diversity and pro bono initiatives. She was the founding chair of Women@Weil and leads the Firm's representation of the Breast Cancer Research Foundation.
Latest Thinking, Firm News & Announcements
The Conference Board's Chief Legal Officers Council

Speaker(s): Ellen J. Odoner

March 30, 2017 — Fort Lauderdale, Florida — Public Company Advisory head Ellen Odoner speaks on a panel titled, "115th Congress and Changes to Securities Laws," as part of The Conference Board's Chief Legal Officers Council. The panel reviews the latest and planned actions by Congress and what it means for boards, management, and investors.

Audit Committee Issues

Speaker(s): Ellen J. Odoner

October 30, 2015 — New York, New York — Public Company Advisory head Ellen Odoner speaks on a panel entitled "Audit Committee Issues" at the annual meeting of The Conference Board.
Firm News & Announcements