Biography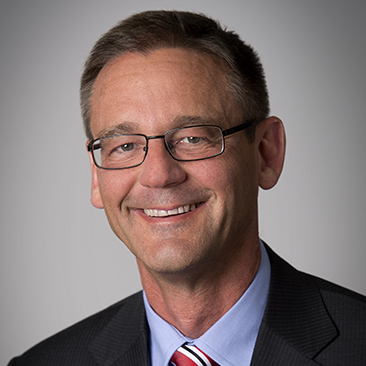 Doug Nave heads up the European Competition Law practice in our London office. A U.S.-qualified partner, Doug has specialized in antitrust for over 30 years and worked in Europe since 1998, where he has a broad regulatory practice focusing on the competition laws of the E.U. and its Member States. Doug has represented companies in numerous economic sectors, including pharmaceuticals and medical devices, heavy industrial products, branded/fast-moving consumer goods, public media, and retail/wholesale operations.
Doug has acted on numerous mergers & acquisitions, with a strong track record of winning unconditional clearances from both the European Commission and the United Kingdom's Competition & Markets Authority (and its predecessor agencies). He also counsels and represents a variety of companies in enquiries regarding their distribution practices; issues arising from potential abuse of dominance; regulatory complaints against problematic practices and transactions by suppliers, customers, and competitors; and licensing of intellectual properties.
Doug is recognized as a leading Competition Lawyer by Best Lawyers, and has also been recognized as a leading practitioner in Competition/European Law by Chambers UK and Legal 500 UK.
Doug's recent transactions include:
Pre-merger review of Lenovo's $2.9 billion acquisition of Motorola Mobility from Google (a combination of global suppliers of smart mobile devices)
Findus Group's acquisition of Cumbrian Seafoods (a combination of two of the U.K.'s three leading suppliers of fresh seafood)
E.U. review of Sanofi's $20 billion takeover of Genzyme Corp (a hostile tender offer combining pharmaceutical suppliers of leading and emerging therapies for a number of significant health disorders)
U.K. review of Advent International's £925 million acquisition of The Priory Group from Royal Bank of Scotland (a combination of leading independent suppliers of specialist healthcare services in the U.K.)
E.U. review of Panasonic's €6 billion acquisition of Sanyo (a combination of two of the world's leading suppliers of consumer/HEV batteries and consumer electronics products)
E.U. review of General Electric's formation of an $8 billion global finance joint venture with Mubadala Development Co.
E.U. review of Mitsubishi Heavy Industries' joint venture with rival Areva for the development and production of nuclear power stations
E.U. review of Staples' $2.7 billion acquisition of Corporate Express (a combination of leading office supply chains)
Awards and Recognition, Speaking Engagements, Guides and Resources, Latest Thinking, Firm News & Announcements
Doug Nave named "Leading" Lawyer in Competition/European Law: Non-contentious in the UK

Award Brief — Chambers UK 2012

Doug Nave named "Leading" Lawyer for Competition/European Law: Non-contentious in London

Award Brief — Chambers UK 2010
Trans-Atlantic Antitrust Update: Anticipating and Managing Risk in the U.S. and E.U.

Speaker(s): Adam C. Hemlock, Eric S. Hochstadt and Douglas Nave

December 03, 2014 — As part of Weil's Private Equity Webinar Series, Weil New York Antitrust/Competition partners Adam Hemlock and Eric Hochstadt, and London Antitrust/Competition partner Douglas Nave will discuss emerging antitrust and competition law issues in the U.S. and E.U., and provide perspectives on best practices in the M&A, investigations, class action, and compliance contexts. Topics to be covered will include: managing portfolio company exposures and operations; how to diligence a company; consortium bids; class action enforcement; and other issues in collusion and trends in enforcement.

Private Antitrust Litigation Update Speaker(s): Adam C. Hemlock, Eric S. Hochstadt, Douglas Nave and John E. Scribner

February 12, 2013 — Weil Antitrust / Competition partners Steven Bernstein, Adam Hemlock, Eric Hochstadt, Douglas Nave and John Scribner will deliver a presentation regarding antitrust litigation developments that took place in the month of January and early February. The speakers will discuss recent FTC and DOJ enforcement actions, private antitrust litigation developments, and international developments. This update is part of the ABA Antitrust Section's Corporate Counseling Committee's monthly brown bag lunch program on antitrust developments of interest to corporate counselors.
Firm News & Announcements