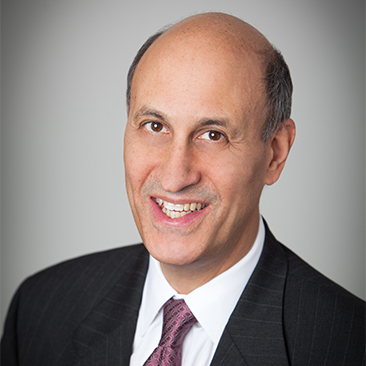 David Lefkowitz retired from the partnership in 2016. He had been a partner in the Finance practice and led the Capital Markets practice from 1999 to 2009. He also moved to London to help open the Firm's office and was based there from 1996 to 1999.
Mr. Lefkowitz had a diverse corporate finance practice, including representing issuers and investment banks in a wide variety of public and private equity and debt offerings. He represented issuers and investment banks in more than 100 offerings with aggregate proceeds in excess of $180 billion. He also frequently represented companies and boards in a variety of high-stakes securities, disclosure and corporate governance matters and has been active in representing corporations in various matters related to the collapse of the residential mortgage market in 2008.
Mr. Lefkowitz was selected as one of The American Lawyer's "Dealmakers of the Year" in 2005 and was also ranked the #1 IPO lawyer in 2004 (by total offering amount) by IPO Vital Signs. At age 35, he was selected by The National Law Journal for its "40 Under 40" listing of "Rising Stars in the Law." He was also regularly named as a leading lawyer by Chambers USA and Chambers Global.
Mr. Lefkowitz is a member of the New York City Board of the American Heart Association. He has served as its Chairman for two terms ending in 2016 and as the Co-Chairman of its 2011 and 2012 Wall Street Heart Run and Walk. He also serves as the Chairman of the Northwestern University School of Communication National Advisory Council.