Retired Partner

Washington, D.C.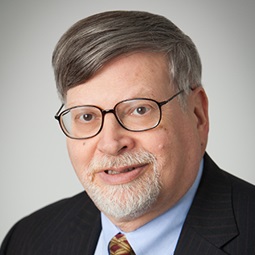 David Hird retired from the partnership in 2017. He was a partner in Weil's Washington, D.C. office and concentrated his practice on litigation in the areas of environmental law, insurance, and general commercial litigation, including bankruptcy cases.
Environmental Litigation
David was formerly senior trial attorney with the Environmental Enforcement Section of the Department of Justice, where he was lead counsel on behalf of the United States on several of the seminal Superfund cases including Reilly Tar, Ottati & Goss, Vertac and Cannons Engineering, and received two Special Achievement Awards from the Attorney General, and two Special Commendations.
At Weil, David represented numerous clients in environmental litigation, including both enforcement actions brought by government and private litigation. He also represented companies in bankruptcy with substantial environmental liabilities, both litigating these issues and negotiating favorable settlements.
David was recognized as a leading Environmental Law practitioner in Chambers USA many times.
Insurance Litigation
David represented policyholders in numerous actions against insurance companies. He advised debtors in bankruptcy about their insurance rights under various types of policies, including commercial liability, director and officer liability, fiduciary liability, political risk, and crime policies. In addition, he represented insurance companies in defending against suits brought to challenge their marketing practices and in reinsurance disputes.
Commercial and Bankruptcy Litigation
David represented numerous clients in commercial litigation. He represented clients enforcing security interests, guarantees, letters of credit, and contract rights in cases in federal and state courts, bankruptcy courts, and arbitration proceedings.
David authored "Federal Brownfields Legislation," Chapter 4 of ABA Book Publishing's Brownfields: A Comprehensive Guide to Redeveloping Contaminated Property (3d Ed. 2010), edited by Todd S. Davis and Scott A. Sherman.
David received his A.B. from Cornell University in 1972, his A.M. from the University of Michigan in 1973, and his J.D. from New York University School of Law in 1977.