Biography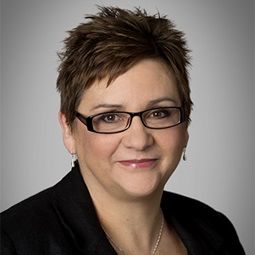 Christine Howard is a Chartered Legal Executive in the Firm's London Disputes and Investigations practice and a member of the International Arbitration & Trade group. Christine has nearly fifty years of legal experience in all divisions of the UK Courts including the Supreme Court and in both domestic and international arbitrations. She began her career at the Royal Courts of Justice as personal assistant to a Chancery Division Master. In both the court service and private practice, Christine has acquired a real mastery of practice and procedure in the UK courts and international arbitration. While in private practice, Christine worked for major city firms dealing with large claims and multi-jurisdictional disputes in the commercial court, technology and construction court, and in arbitral proceedings.
Christine centres her attention and substantial expertise on document management, as well as in the substantive issues of trial matters, including costs. She is highly skilled in both the review of documents and in implementing document management systems and has worked on long-running matters entailing heavy document content.
Christine has worked on a number of large value asset tracing claims involving preparation for and enforcement of freezing and search and seizure orders, acting for a Middle Eastern government agency. In addition, she has prepared and maintained document management systems in connection with internal arbitrations, including a claim in a multi-jurisdictional arbitration in Sweden/UK/Middle East. She also has a wealth of experience in multi-party construction disputes.
Christine assists the team on all complex and substantive cases.
Christine has also acted for several large US law firms in providing deposition assistance in the UK in connection with US proceedings, including drafting and obtaining leave from the court, service on deponents, and assistance at the oral hearings. In the course of her career she has gained substantial advocacy experience in all divisions of the High Court.
Christine is a Trustee on the Board of Governors of the RCJ Advice Bureau and the designated Trustee dealing with complaints. She is the coordinator of the London office's participation in the Citizen's Advice Bureau's rota of pro bono volunteers at the Royal Courts of Justice. She also attends on a regular basis as an Honorary Legal Adviser to the Bureau and conducts litigation on behalf of Advocate, a charitable organization that assists litigants who are unable to receive public funding assistance. Christine is the designated contacted for Pro Bono Connect, which was set up to establish a network of barristers and solicitors willing to work together on pro bono cases for individuals, charities and community groups who cannot afford to pay for legal advice/representation and for whom public or alternative means of funding are not reasonably available.
Christine was the recipient of the Chartered institute of Legal Executives National Pro Bono Award in 2016.
Firm News & Announcements, Awards and Recognition, Speaking Engagements, Guides and Resources, Latest Thinking
Firm News & Announcements