Biography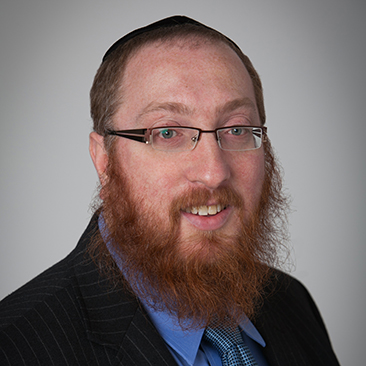 Chayim Neubort is a partner in Weil's Tax Department and is based in New York. Mr. Neubort's practice focuses on all aspects of corporate taxation and regularly represents public and private companies in M&A transactions, including taxable and tax-free mergers, acquisitions and related financings, dispositions and spin-offs, and restructurings of distressed companies. Mr. Neubort also has extensive experience advising large multi-national corporations regarding their internal tax planning and reorganizations of their corporate structures.
Experience
athenahealth, Inc. in its $5.7 billion sale to Veritas Capital and Evergreen Coast Capital (an affiliate of Elliott Management Corporation) and planned combination with Virence Health.
Atos S.E. in its $3.57 billion acquisition of Syntel, Inc.
Avista Healthcare Public Acquisition Corp. in its acquisition of Organogenesis Inc.
Brookfield Asset Management Inc. in its pending approximately $4.8 billion acquisition of a 62% stake in Oaktree Capital Group, LLC.
Campbell Soup Company in its $2.2 billion sale of Campbell International, Inc., its $510 million sale of Bolthouse Farms and its sales of all EMEA operations of Kettle Foods and Yellow Chips, Garden Fresh Gourmet and Kelsen Group A/S.
Ceridian LLC, THL and Fidelity National Financial in the $3.45 billion sale of Comdata Inc. to FleetCor Technologies Inc.
DIRECTV in its $67.1 billion transaction with AT&T, its acquisition of Liberty Media's Entertainment Group following its split-off from Liberty Media, and in a variety of financing arrangements.
Discovery, Inc. in its joint venture with Magnolia, the home and lifestyle brand led by Chip and Joanna Gaines.
The Dow Chemical Company in its $130 billion all-stock merger of equals with E. I. du Pont de Nemours and Company.
Dow in its approximately $40 billion spin-off from DowDuPont Inc. as part of DowDuPont's separation into three independent, publicly traded companies, one each for its agriculture, materials science and specialty products businesses.
Fidelity National Financial (FNF) in a series of transactions that brought about the tax-free distribution of its interest in Black Knight Financial Services, Inc. (n/k/a Black Knight, Inc.) to owners of FNF Group, following which Black Knight became an independent, publicly traded company; in its redemption of all tracking stock shares of Fidelity National Financial Ventures (FNFV) in exchange for shares of common stock of Cannae Holdings, Inc., following which Cannae became an independent, publicly traded company, and FNF ceased to have a tracking stock structure; in its $2.9 billion acquisition of Lender Processing Services (n/k/a Black Knight, Inc.) and Black Knight's subsequent $507 million IPO; its acquisition of J. Alexander Corporation; and in a series of transactions bringing about the tax-free distribution of FNF's ~51% interest in Remy International, Inc. to holders of FNFV tracking stock.
First Data Corporation in its $760 million acquisition of BluePay, Inc.; its $750 million acquisition via cash tender offer of CardConnect Corp.; and its acquisition of Acculynk.
General Electric Company in its strategic plan to sell most of GE Capital's assets, including several related multi-billion dispositions; and in a variety of financing arrangements.
General Electric Company and Synchrony Financial in GE's $20.4 billion offer to exchange Synchrony common stock for GE common stock, completing the separation of Synchrony from GE.
General Electric Company in its $3.4 billion sale of GE Water to SUEZ.
General Electric Company in its $2.6 billion sale of GE Industrial Solutions.
Gores Holdings II, a SPAC sponsored by an affiliate of The Gores Group, in its transaction with Verra Mobility Corporation, with an initial enterprise value of approximately $2.4 billion.
The J.M. Smucker Company in its acquisition of the Folgers coffee business following its split-off from P&G.
Jefferies Financial Group Inc. in its approximately $165 million acquisition of the remaining 30% shareholding interest it didn't already own in HomeFed Corporation.
The Kroger Company in its sale of its Turkey Hill business to Peak Rock Capital.
Leucadia National Corporation (n/k/a Jefferies Financial Group Inc.) in its increased investment in HomeFed Corporation and in its $3.7 billion merger with Jefferies Group.
Medicis Pharmaceutical Corporation in its $2.6 billion sale to Valeant Pharmaceuticals International (n/k/a Bausch Health Companies).
Nexeo Solutions, Inc. in its $640 million sale of Nexeo Solutions Plastics to One Rock Capital Partners.
Sanofi in its $20.1 billion acquisition of Genzyme Corporation; $11.6 billion acquisition of Bioverativ Inc.; and its up to $750 million acquisition of Protein Sciences Corporation.
Synchrony Bank in its approximately $9 billion sale of the credit card portfolio of Walmart Inc. to Capital One.
Synchrony Financial in its approximately $2.8 billion IPO and related $3.6 billion debt offering, and in its $5.8 billion acquisition of U.S. consumer receivables from PayPal Holdings, Inc., and in connection with its acquisition of approximately $1 billion of participation interests in receivables held with investors and financial institutions.
Total S.A. in its pending $8.8 billion acquisition of all of the oil and natural gas assets, liabilities, businesses and operations of Anadarko Petroleum Corporation in each of Algeria, Ghana, Mozambique and South Africa.
Vonage in its acquisitions of iCore Networks, Nexmo, Simple Signal, Vocalocity and Telesphere Networks.
Mr. Neubort is recognized as a "Next Generation Lawyer" for US Taxes: Non-Contentious and is named a "Leading Lawyer" for International Tax by Legal 500 US. He was also named a 2014 Tax "Rising Star" by Law360 and a "New York Metro Rising Star" for Tax by Super Lawyers 2012-2015.
Mr. Neubort graduated, cum laude, from New York University School of Law and joined the Firm in September of 2002. Mr. Neubort is a member of the Tax Section of the New York State Bar Association.
Awards and Recognition, Speaking Engagements, Firm News & Announcements
Chayim Neubort Named a "Next Generation Lawyer" for US Taxes: Non-Contentious

Award Brief — Legal 500 US

Chayim Neubort Named a "Next Generation" Lawyer for US Taxes: Non-Contentious ...

Chayim Neubort Recommended for International Tax

Award Brief — Legal 500 US

Chayim Neubort Named a "New York Metro Rising Star"

Award Brief — Super Lawyers

Chayim Neubort Named a "New York Metro Rising Star" ...

Chayim Neubort Named a Tax "Rising Star"

Award Brief — Law360 2014
"Up-C" IPO Structures – Tax Considerations

Speaker(s): Mark Hoenig, Chayim D. Neubort and

Scott G. Fryman

May 25, 2016 — Part of Weil's 2016 Tax Webinar Series
Firm News & Announcements