Retired Partner

Washington, D.C.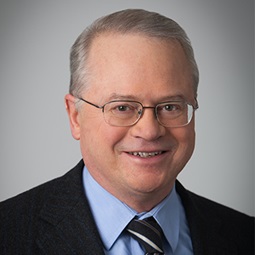 Charles (Chip) Roh retired from the partnership in 2015. He was a partner in the Washington, D.C. office and a member of the International Arbitration & Trade group.
Chip represented and advised U.S. and foreign businesses, associations, and governments in international dispute settlement proceedings, international arbitrations, and negotiations. He has served as party counsel in seven investor-state treaty arbitrations and more than 25 dispute settlement proceedings under the WTO and GATT, and has been outside counsel to businesses, associations, and governments in bilateral regional and WTO negotiations. Chip also regularly counseled on matters regarding compliance with U.S. laws pertaining to economic sanctions, export controls, national security, anti-boycott, and anti-bribery.
Chip served as Assistant U.S. Trade Representative for North America from 1989 to 1994. While in that post, he also served as Deputy Chief Negotiator of the North American Free Trade Agreement (NAFTA) for the United States. Previously, Chip was the Associate General Counsel of the Office of the United States Trade Representative (USTR) and legal counsel for the USTR Mission to the GATT in Geneva. In those positions he represented the United States in many GATT dispute settlement proceedings and in the drafting and negotiation of numerous international agreements, as well as implementing legislation.
Chip served by presidential appointment on the Panel of Conciliators of the International Center for the Settlement of Investment Disputes (ICSID), and taught world trade law as an adjunct professor at Johns Hopkins University School of Advanced International Studies. He has been recognized by Chambers and by the International Who's Who of Trade and Customs Lawyers, and Benchmark Litigation.