Biography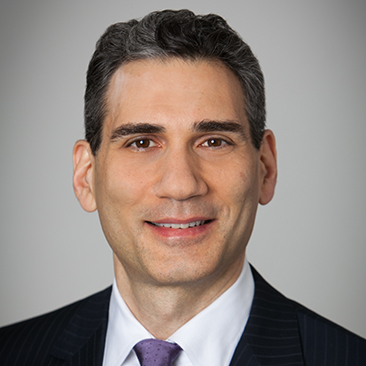 Ariel Kronman is a partner in Weil's Structured Finance and Derivatives practice and is based in New York. Mr. Kronman has worked at a number of premier law firms, investment banks and hedge funds on Wall Street and in Asia, including as head of legal coverage of the CLO/CDO desk at Bank of America. Prior to rejoining Weil in 2008, Mr. Kronman was a managing director in the legal department at Bear Stearns, where he was involved in setting up a new structured credit platform for its asset management division. Mr. Kronman's practice focuses on CLOs and securitizations of various asset classes, including equipment, aircraft, leases and structured settlements, as well as on derivatives. His extensive derivatives experience includes credit derivatives, FX and interest rate swaps, forwards and options, total return swaps and equity derivatives, both in commercial and structured finance contexts.
Mr. Kronman is recognized as a "Highly Regarded" lawyer for Derivatives, Structured Finance and Securitization in the U.S. by IFLR1000. He was also named a "Rising Star" for Derivatives, Structured Finance and Securitization by IFLR1000 from 2014-2016.
Mr. Kronman received his J.D. from Fordham University School of Law in 1993 and his B.A. from Columbia University in 1990.
Awards and Recognition, Speaking Engagements, Guides and Resources, Latest Thinking, Firm News & Announcements
Ariel Kronman is "Highly Regarded" for Derivatives, Structured Finance and Securitization in the U.S.

Award Brief — IFLR1000
CLO Legislation Update

Speaker(s): Ariel Kronman

February 11, 2015 — Las Vegas, Nevada — Weil Partner Ariel Kronman speaks as a panelist at ABS Vegas 2015 Conference on collateralized loan obligations. Topics include how risk retention rulings affect the US market, how the market is reacting to Volker, New Issue, and Legacy Deals, and how the landscape and diversity of issuers is changing.
Firm News & Announcements