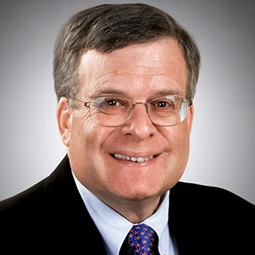 Alan Weinschel retired from the partnership in 2011 and was a member of the Firm's Antitrust practice group and its Technology & Intellectual Property/Media practice group in New York. His practice covered virtually all aspects of antitrust counseling and litigation, including mergers and acquisitions, cartels, licensing, distribution, pricing, promotional allowances, and monopoly power issues.
Alan also worked extensively on the interface between antitrust and proprietary rights, including patents, know-how, trademarks, copyright, and such technology-intensive areas as computers, computer software, chemicals, semiconductor wafer fabrication, and avionics. He also worked on music licensing issues, as well as motion picture distribution issues.  Alan's practice covered other industries as varied as airlines, automotive parts, background music services, book publishing, chocolate,  consumer electronics, copying machines, cosmetics, DNA sequencing, door-to-door selling, galoshes and rubbers, health insurance, Internet portals, newspaper publishing, nuclear power, petrochemical catalysts, pharmaceuticals,  plastic pump dispensers, pots and pans, private equity,  rendering,  soft drinks, steam turbine generators, sweeteners, uranium, and uranium enrichment.  
Alan has written widely on antitrust, proprietary rights, patent issues, and related issues. His publications include: The Antitrust-Intellectual Property Handbook (Glasser LegalWorks, September 2000); "Corporate Employee Interviews and Attorney-Client Privilege," 12 B.C. Ind & Comm. L. Rev. 873; "Kodak, The Lock-In Theory, and Antitrust Populism," Journal of Proprietary Rights (July 1993); "Patent Infringement and Antitrust Damages: What Can They Learn From Each Other," Journal of Proprietary Rights (August 1997); contributions to chapters in Antitrust Advisor and Drafting License Agreements; "FTC Issues Report on Antitrust-Intellectual Property Hearings," Metropolitan Corporate Counsel (January 2004); and "Antitrust In Distribution – Tying, Bundling and Loyalty Discounts," Metropolitan Corporate Counsel (April 2006). He also acted as the editor of Weil's Antitrust/Competition site, featuring breaking news and developments in the antitrust landscape, as well as in-depth analyses on high-profile cases and trends.
He is a past chair of the New York State Bar Association's Antitrust Section, a member of the Antitrust Section of the American Bar Association and its Committees on Intellectual Property and Section 2 of the Sherman Act, and served for many years on the Editorial Board of Antitrust Developments, published by the ABA. In April 2002, he was awarded the ABA Antitrust Section's 50th Anniversary Publication Award for his work on Antitrust Developments. In January 2006, he received the New York State Bar Association Antitrust Section's Distinguished Service Award for his "contributions to the section and the legal profession."
Alan lectured extensively in a wide range of forums, including Glasser LegalWorks, the Practising Law Institute, ALI-ABA National Institutes, New York State Bar Association programs, the Canadian Bar Association, the Strategy Institute, Fulcrum Information Services, the Manufacturers Alliance, the Ohio Legal Institute, the American Management Association, and at various law journal and law-and-business seminars. He also appeared as an antitrust commentator on Court TV and Bloomberg TV.
Alan is a graduate of Brooklyn College of the City University of New York, and received his law degree cum laude from New York University, where he served as senior editor of the Moot Court Board and was elected to the Order of the Coif.