Kristin King Brown Feature Profile
February 2019
Basic Rights and Human Dignity: The Heartbeat of a Legal Advocate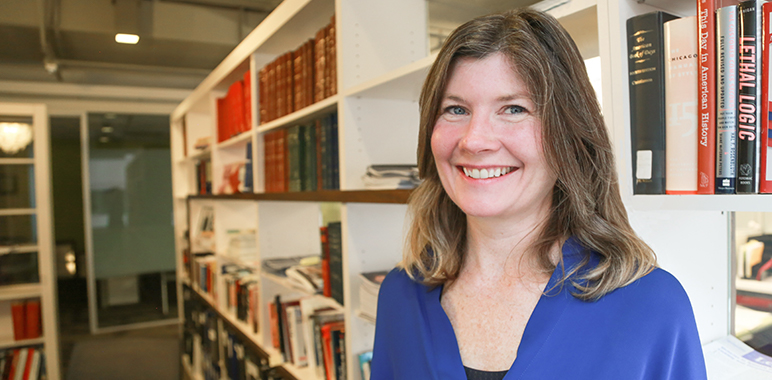 For Kristin King Brown, concerns about inequality come through in her work to solve the problem of gun violence in America.
When asked where she gets her "fire in the belly," Kristin King Brown proudly credits her parents. She grew up an only child in a politically minded household, with a father who worked for the federal government on fair housing issues, and a mother actively engaged in state politics as an advocate and candidate, in Virginia, where Kris was raised.
"I remember we had pictures in our house of both Martin Luther King Jr. and Robert F. Kennedy, and we talked about them as if they were still alive," she said. "We often talked about America's harsh economic realities, about people who might not have the same access to opportunities getting stuck and not being able to advance economically."
Even as a child, before she had any understanding of these topics as political or academic "issues," Brown had a visceral sense that this kind of inequality was deeply troubling. That concern carries through to her work today as President of the Brady Campaign and Center to Prevent Gun Violence.
"These issues are very much alive to me, and very tied to the way that I grew up, to what I fundamentally believe about basic rights and human dignity," said Brown. "In America today, if you live in a certain kind of community, you can be relatively free from the risk of being shot. But if you live in a different community, you live every day with the risk of being shot. The knock-on effects from that risk are profound, not just for you individually, but for your family, for your community and indeed for our country. It's a critically important issue to me. I know my mother is very proud of the work that I do, and I also know that my father , who is now deceased, would be very proud of this work."
The "Heart" of Corporate Law
It seemed a given, with her family background, that Kris Brown would go to law school—so it was unsurprising when she embarked on a legal career, starting close to home at George Mason University School of Law. She also worked for Congressman Jim Moran, who represented the Eighth District of Virginia, and after graduation clerked for one year in the Western District of Virginia, before landing at Weil.
"I brought hands-on experience in regulatory law and litigation, and that was something Weil was looking for," said Brown. In her seven years with the Firm, she started out doing regulatory law but transitioned to litigation, with those years of training now being invaluable to her work at the Brady Campaign.
But at Weil she also learned an invaluable set of soft skills.
"We used to joke at the Firm about 'the Weil way', which means putting you in charge of a case and charging you with the responsibility of figuring out how to do the best advocacy that can be done," said Brown. "It forces you to be a self-starter and approach the work with a can-do attitude. That training has served me well ever since, and it would never have happened if I hadn't worked at Weil."
Brown fondly remembers her pro bono cases as an essential part of that training, including her lead role in representing African American police offers in Baltimore who had been victims of discrimination. "That case took a long time to finally get resolved, but we won a victory for them and got to know them very well," said Brown. "It was one of the most enriching and informative cases I worked on at Weil. It was hugely rewarding to know that we made a difference in the world."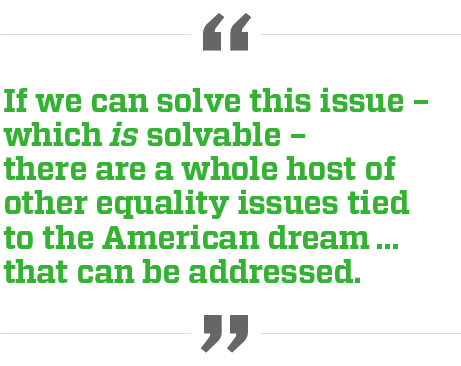 The Power of Staying Connected
Like many associates before her, Kris Brown left Weil on an upward career track thanks to the support and guidance of her many mentors, including Annemargaret Connolly, David Berz, Bruce Turnbull and Chip Roh.
"I had planned to stay and continue my career at Weil, but David Berz approached me about an opportunity to be seconded as the General Counsel to the Swiss company gategroup , whose branded airline catering service, Gate Gourmet, was a Weil client," said Brown. "David convinced me that in-house experience, particularly in that role, would serve me very well in my career. So I took the position, and I really credit Weil for helping make those opportunities happen for associates. It has served me incredibly well."
During her time at gategroup—including three years as Chief Legal & Administrative Officer at corporate headquarters in Switzerland—Brown built her legal team from four to 30 staffers, including several Weil attorneys who are still with that company.
"I had many close friends that I have stayed in touch with over the years, as many alums do," said Brown. "We actually just had a get-together recently, and about 50 people showed up here in D.C.—people who had worked at Weil at some point during the time that I was there, and some before and after."
Engaging a National Discussion
When Kris returned from Switzerland, her old boss, former Congressman Jim Moran, called her and told her that the Brady Campaign was looking for new leadership. She jumped at the chance.
The numbers are stark: more than 300 million guns in America; 100 people dying from gun violence every day; and eight children every day killed or injured with a gun in the home.
"Working overseas as an American, one of the questions I got most frequently from Europeans was, 'What's going on with gun violence in your country?' When I returned to the U.S. I realized that gun violence had reached epidemic proportions, but that we had all lived with it for so long that we had become inured to it, myself included," she said. Brown is quick in her reassurance that the Brady Campaign is no threat to the Second Amendment or legal gun ownership—the founders of the organization, Jim and Sarah Brady, were both Republicans and both registered gun owners.
She said that a big part of her work is bridging that "false divide" between gun owners and non-gun owners. Instead, she argues that America need a national dialogue about keeping weapons of war out of places of peace, and she believes the Brady Campaign is well-suited to leading that discussion.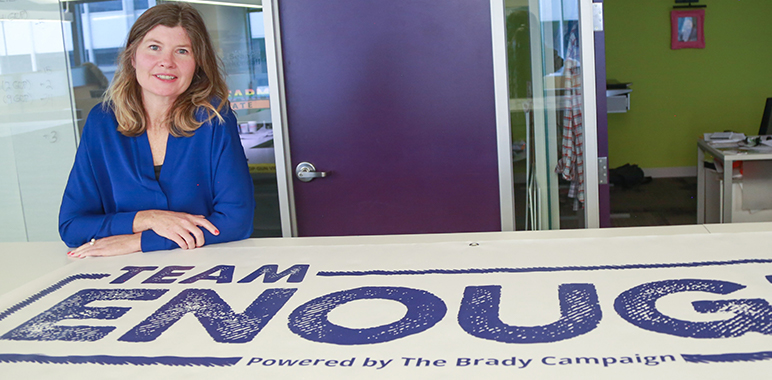 The Qualities of Effective Leadership
"I've been very fortunate to work with some exceptional leaders, in private practice at Weil, as well as at gategroup," she said. "And I learned that great leaders share a common trait that we read about all the time, which is a steadiness and a calmness in times of crisis."
As an organization, the Brady Campaign is often stepping into the fray during times of deep crisis—after horrific tragedies and loss of life. And the constant pressure of such work can take a heavy toll on the staff. To support, heal, and motivate the organization, Brown tries very hard not just to understand what brings people to this cause, but also to internalize their passions and be empathetic to the human impact of the work.
"The leaders I've known, the ones I try to emulate, are steady. They're focused on actually solving problems, rolling up their sleeves, and truly leading their teams. They also understand and recognize the value of each person in the organization. You will never be the kind of organization that achieves its goal unless that kind of tone is set at the top," she said. "You can have a great cause and you can have something that people are incredibly passionate about, but if they dread coming to work, you will lose."
Brown said that what frustrates her the most, in her current role, is the notion that nothing can be done about gun violence. "A lot can be done," she said, giving the example of public alignment behind background checks: 97% of the public supports universal background checks, including a majority of gun owners.
"We have a broad national consensus on the kinds of policy and education tools that can work," said Brown. "I also feel very strongly that if we can solve this issue – which is solvable – there are a whole host of other equality issues tied to the American dream and American ideals that can be addressed as a result."
Achieving that kind of national consensus, and potentially changing the world for the benefit of millions, is enriching work that's surely something to be proud of.